Sale price

$1,599.00
Regular price
(/)
Tech Specs
Model name
FUJIFILM X-S10
Number of effective pixels
26.1 millions pixels
Image sensor
23.5mm x 15.6mm (APS-C) X-Trans CMOS 4 with primary color filter.
Sensor Cleaning system
Ultra Sonic Vibration
Storage media
SD memory card ( - 2GB) / SDHC memory card ( - 32GB) / SDXC memory card ( - 2TB)
UHS-I
File format of still image
JPEG: Exif Ver.2.3 *1
RAW: 14bit RAW (RAF original format)
Number of recorded pixels
[L]<3:2> 6240 x 4160 <16:9> 6240 x 3512 <1:1> 4160 x 4160
[M]<3:2> 4416 x 2944 <16:9> 4416 x 2488 <1:1> 2944 x 2944
[S]<3:2> 3120 x 2080 <16:9> 3120 x 1760 <1:1> 2080 x 2080
Lens mount
FUJIFILM X mount
Sensitivity
Standard output
AUTO1 / AUTO2 / AUTO3 (up to ISO12800) / ISO160 - 12800 (1/3 step)
Extended output
ISO80 / 100 / 125 / 25600 / 51200
Exposure control
TTL 256-zone metering, Multi / Spot / Average / Center Weighted
Exposure mode
P (Program AE) / A (Aperture Priority AE) / S (Shutter Speed Priority AE) / M (Manual Exposure)
Exposure compensation
-5.0EV - +5.0EV 1/3EV step (Movie: -2.0EV - +2.0EV)
Image stabilizer
Mechanism
Image sensor shift mechanism with 5-axis compensation
Compensation Effect
Maximum 6.0 stops (based on CIPA standard. Pitch/yaw shake only.
Digital Image Stabilization
Yes (movie mode only)
IS MODE BOOST
Yes (movie mode only)
Shutter type
Focal Plane Shutter
Shutter speed
Mechanical Shutter
P mode: 4sec. to 1/4000sec. A mode: 30sec. to 1/4000sec. S/M mode: 15min. to 1/4000sec. Bulb mode: up to 60min.
Electronic Shutter *2
P mode: 4sec. to 1/32000sec. A mode: 30sec. to 1/32000sec. S/M mode: 15min. to 1/32000sec. Bulb mode: 1sec. Fixed
Mechanical +
Electronic shutter
P mode: 4sec. to 1/32000sec. A mode: 30sec. to 1/32000sec. S/M mode: 15min. to 1/32000sec. Bulb mode: up to 60min.
Movie
1/4000sec. - 1/24sec. (depends on the frame rate)
Synchronized shutter speed for flash
1/180sec. or slower
Continuous shooting
Approx. 30fps [Only electronic shutter, 1.25 x Crop ] (JPEG: 29 frames Lossless compressed RAW: 17 frames Compressed RAW: 17 frames Uncompressed RAW: 17 frames)
Approx. 20fps [Only electronic shutter, 1.25 x Crop ] (JPEG: 79 frames Lossless compressed RAW: 17 frames Compressed RAW: 20 frames Uncompressed RAW: 17 frames)
Approx. 10fps [Only electronic shutter, 1.25 x Crop ] (JPEG: 153 frames Lossless compressed RAW: 18 frames Compressed RAW: 26 frames Uncompressed RAW: 18 frames)
Approx. 20fps [Only electronic shutter ] (JPEG: 32 frames Lossless compressed RAW: 17 frames Compressed RAW: 17 frames Uncompressed RAW: 17 frames)
Approx. 10fps [Only electronic shutter ] (JPEG: 81 frames Lossless compressed RAW: 18 frames Compressed RAW: 21 frames Uncompressed RAW: 18 frames)
Approx. 8fps (JPEG: 105 frames Lossless compressed RAW: 18 frames Compressed RAW: 23 frames Uncompressed RAW: 18 frames)
Pre-shot: Approx. 30fps [Only electronic shutter, 1.25 x Crop ] (max. 10 frames while half press, max. 15 frames after full press, total max. 25 frames)
Pre-shot: Approx. 20fps [Only electronic shutter, 1.25 x Crop ] (max. 10 frames while half press, max. 48 frames after full press, total max. 58 frames)
Pre-shot: Approx. 10fps [Only electronic shutter, 1.25 x Crop ] (max. 10 frames while half press, max. 110 frames after full press, total max. 120 frames)
*Recordable frames depends on recording media
*Speed of continuous shooting depends on shooting environment and shooting frames
Auto bracketing
AE Bracketing (Frames: 2, 3, 5, 7, 9 Step: by 1/3EV step, up to ±3EV steps)
Filmsimulation bracketing (Any 3 types of film simulation selectable)
Dynamic Range Bracketing (100%, 200%, 400%)
ISO sensitivity Bracketing (±1/3EV, ±2/3EV, ±1EV)
White Balance Bracketing (±1, ±2, ±3)
Focus Bracketing (Frames: 1 - 999, Step: 1-10, Interval: 0 - 10s)
Focus
Mode
Single AF / Continuous AF / MF
Type
Intelligent Hybrid AF
(TTL contrast AF / TTL phase detection AF)
Low-light Performance
Contrast: -4.0EV Phase Detection: -7.0EV (XF50mmF1.0 attached)
AF frame
selection
Single point AF: EVF / LCD: 13 x 9 / 25 x 17 (Changeable size of AF frame)
Zone AF: 3 x 3 / 5 x 5 / 7 x 7 from 91 areas on 13 x 9 grid
Wide/Tracking AF *AF-S: Wide / AF-C: Tracking
All
White balance
Auto (WHITE PRIORITY, AUTO, AMBIENCE PRIORITY), / Custom1 - 3 / Color temperature selection (2500K - 10000K) /
Preset: Fine, Shade, Fluorescent light (Daylight), Fluorescent light (Warm White), Fluorescent light (Cool White), Incandescent light, Underwater
Self-timer
10sec. / 2sec.
Interval timer shooting
Yes (Setting: Interval, Number of shots, Starting time)
Flash
Manual pop-up flash (Super Intelligent Flash)
Flash modes
SYNC. MODE
1ST CURTAIN / 2ND CURTAIN (When SYNC TERMINAL on the hot shoe is used)
FLASH MODE
TTL (TTL AUTO (P mode) / STANDARD / SLOW SYNC. ) / MANUAL / COMMANDER / OFF (When BUILT-IN FLASH is set)
TTL (TTL AUTO (P mode) / STANDARD / SLOW SYNC. ) / MANUAL / MULTI / OFF (When SHOE MOUNT FLASH is set)
Hot shoe
Yes (Dedicated TTL Flash compatible)
Viewfinder
0.39 inch approx. 2.36 millions dots OLED Color Viewfinder
LCD monitor
3.0 inch, aspect ratio 3:2, approx. 1.04 millions dots touch screen color LCD monitor(approx. 100% coverage)
Movie recording
File format
MOV (MPEG-4 AVC/H.264, Audio: Linear PCM / Stereo sound 24bit / 48KHz sampling)
MP4 (MPEG-4 AVC/H.264, Audio: AAC)
Movie compression
Long-GOP
File size
Frame rate
Recording time
[DCI 4K(4096×2160)]  29.97p/25p/24p/23.98p 200Mbps/100Mbps up to approx. 30min
[4K(3840×2160)]  29.97p/25p/24p/23.98p 200Mbps/100Mbps up to approx. 30min
[Full HD(2048 ×1080)] 59.94p/50p/29.97p/25p/24p/23.98p 200Mbps/100Mbps/50Mbps up to approx. 30min.
[Full HD(1920×1080)] 59.94p/50p/29.97p/25p/24p/23.98p 200Mbps/100Mbps/50Mbps up to approx. 30min.
"[Full HD(1920×1080) High speed rec.]
240p / 200p 200Mbps(recording) up to approx. 3min.
120p / 100p 200Mbps(recording) up to approx. 6min."
*The recording time is measured in test conditions at 25°C. The recording time depends on the shooting conditions.
*For recording movies, use a SD memory card with UHS Speed Class 3 or higher.
Film simulation mode
18 modes (PROVIA/STANDARD, Velvia/VIVID, ASTIA/SOFT, CLASSIC CHROME, PRO Neg. Hi, PRO Neg. Std, CLASSIC Neg., ETERNA/CINEMA, ETERNA BLEACH BYPASS, ACROS, ACROS+Ye Filter, ACROS+R Filter, ACROS+G Filter, MONOCHROME, MONOCHROME+Ye Filter, MONOCHROME+R Filter, MONOCHROME+G Filter, SEPIA)
Monochromatic Color
Clarity setting
±5 steps
HDR mode
AUTO, 200%, 400%, 800%, 800% +
Grain effect
Roughness: STRONG, WEAK, OFF Size: LARGE, SMALL
Color chrome effect
STRONG, WEAK, OFF
Color chrome Blue
STRONG, WEAK, OFF
Dynamic range setting
Still
AUTO, 100%, 200%, 400%
ISO restriction (DR100%: No limit, DR200%: ISO320 or more, DR400%: ISO640 or more)
Movie
100%, 200%, 400%
ISO restriction (DR100%: No limit, DR200%: ISO320 or more, DR400%: ISO640 or more)
Advanced filter
Toy camera, Miniature, Pop color, High-key, Low-key, Dynamic tone, Soft focus,
Partial color (Red / Orange / Yellow / Green / Blue / Purple)
Wireless
transmitter
Standard
IEEE802.11b/g/n (standard wireless protocol)
Encryption
WEP / WPA / WPA2 mixed mode
Access mode
Infrastructure
Bluetooth®
Standard
Bluetooth Ver 4.2 (Bluetooth low energy)
Operating frequency (Center frequency)
2402 - 2480MHz
Terminal
Digital interface
USB Type-C (USB3.2 Gen1 x 1)
HDMI output
HDMI micro connector (Type D)
Other
ø3.5mm, stereo mini connector (for Microphone and Remote Release), Hot shoe
Power supply
NP-W126S Li-ion battery (included)
Battery life for still images*4
Approx. 325 frames (Normal Mode) When XF35mmF1.4 R is set.
Actual battery life of
movie capture*4
*Face detection is set to OFF
[4K] approx. 40min. (29.97p)
[Full HD] approx. 40min. (59.94p)
Continuance battery life of
movie capture*4
*Face detection is set to OFF
[4K] approx. 55min. (29.97p)
[Full HD] approx. 65min. (59.94p)
Dimensions
(W) 126.0mm × (H) 85.1mm × (D) 65.4mm (minimum depth 32.9mm)
Weight
Approx. 465g (including battery and SD memory card)
Approx. 415g (excluding battery and SD memory card)
Operation
Environment
Operating Temperature
0°C - +40°C
Operating Humidity
10% - 80% (no condensation)
Starting up period
Approx. 0.4sec.
Accessories included
Li-ion battery NP-W126S
USB cable
Headphone adapter
Shoulder strap
Body cap
Reviews
FUJIFILM X-S10 is a compact mirrorless camera, packed with cutting-edge technologies to bring out your best as a photographer. The portability and power of this camera will let you connect with your subjects like never before.
4:2:0 8-BIT
INTERNAL RECORDING
Colour.
Style.
Technology.
Communication.
Motion.
Prasit Limpasatirakit | X-S10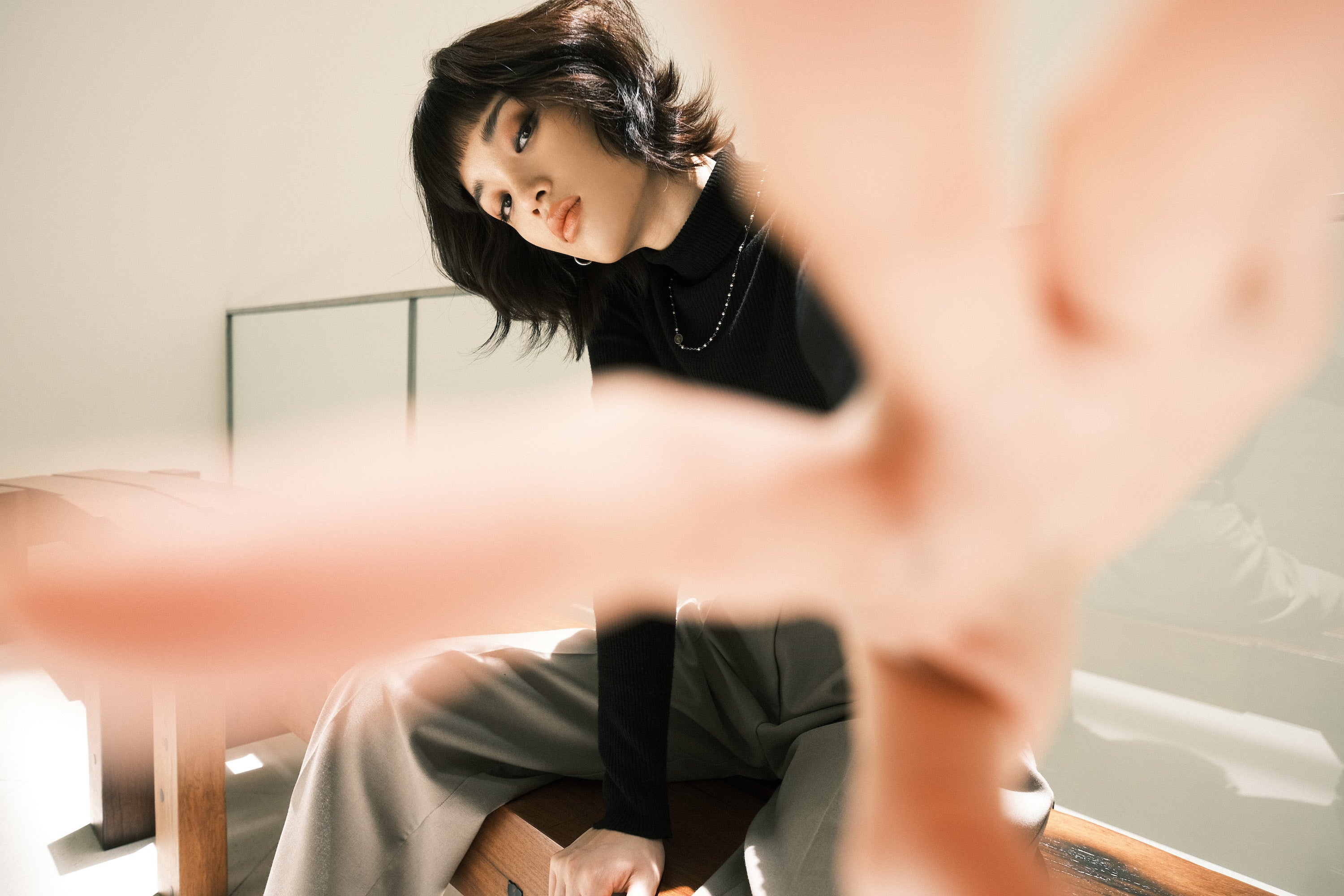 Discover a world that only you can envision
Create great photos that are able to evoke deep emotions. Focus on the subject, envision the story you want to tell and let the camera guide your creativity. Customise any Film Simulation to make your own distinctive look by adjusting a wide range of parameters directly in-camera and modify original colours and textures to create a unique finish and define your creative style.
Take your camera anywhere
With its professional features and a design that you'll want to show off, X-S10 is a camera you'll want to take everywhere. X-S10's small, compact frame is designed to lighten the load on both your mind and your body, letting you explore your surroundings more freely and allowing you to, literally, take your photography further.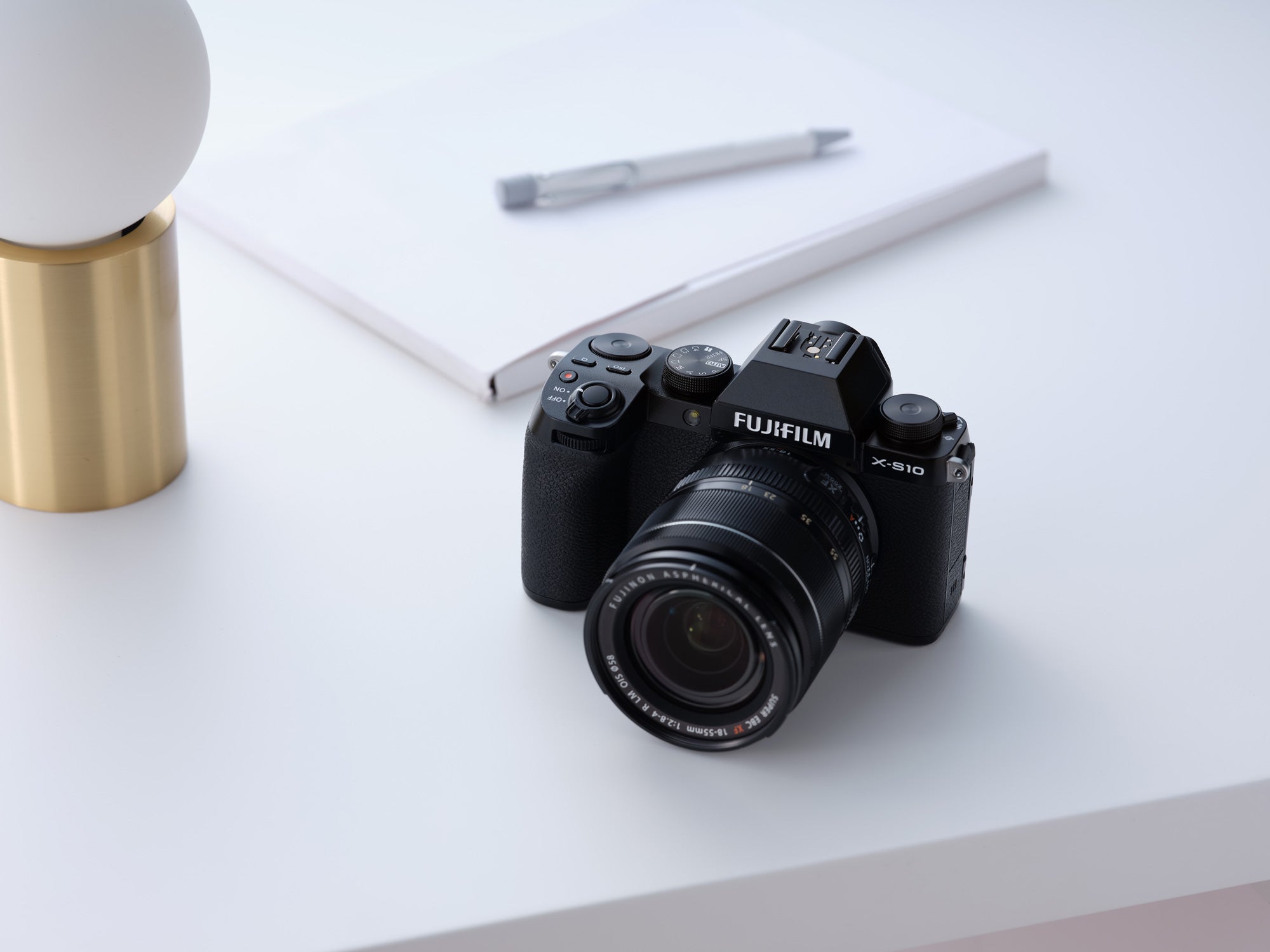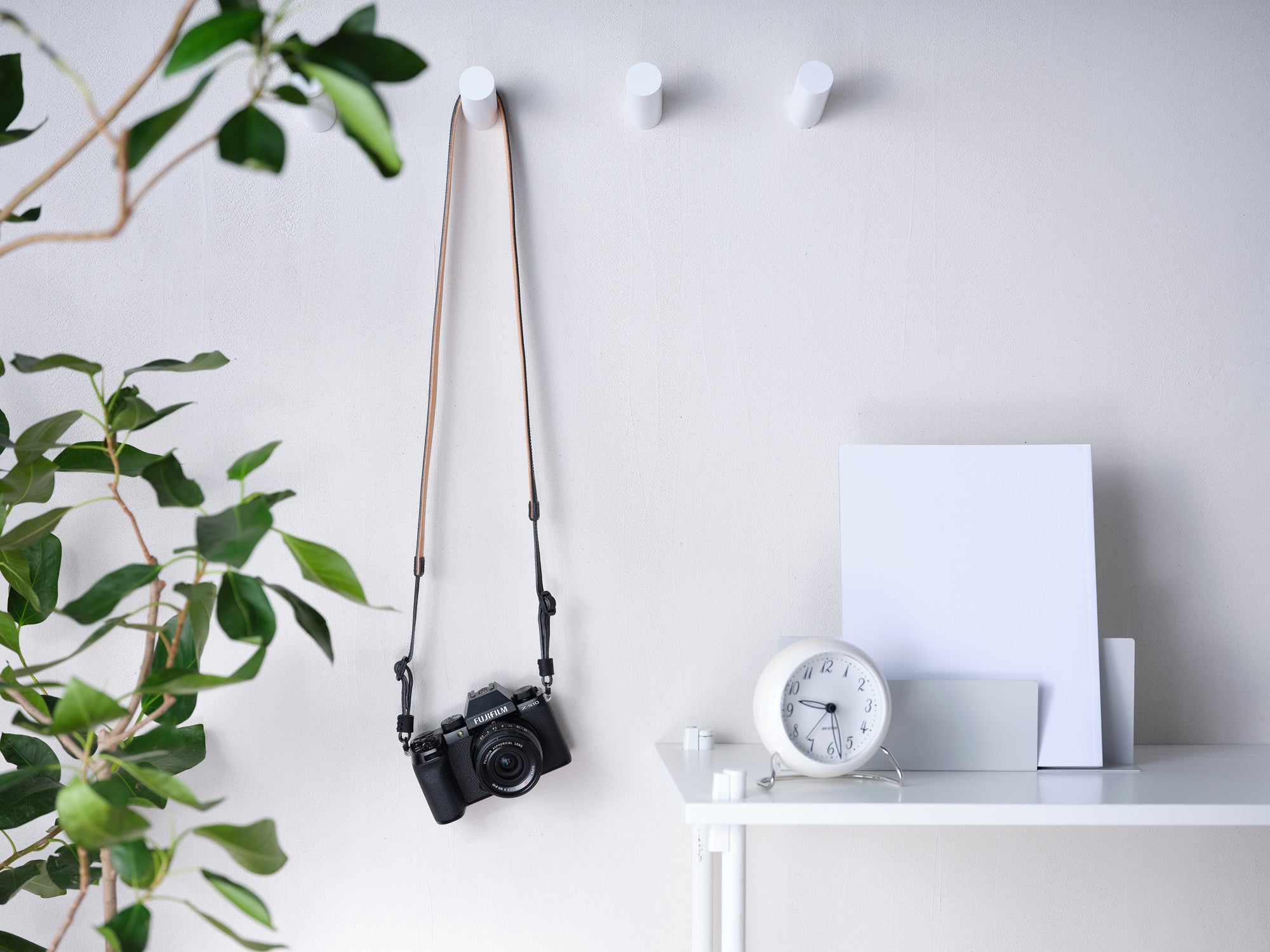 It may weigh just 465g, but it doesn't compromise on build quality or high-end features. The lighter load simply leaves you with more energy to take one more photo, or have more space to carry another lens, giving you a chance to take your photography to new places.
X-S10 features an ergonomic grip, making it easier to keep the camera stable when larger lenses are mounted. It's also equipped with a magnesium-alloy front and top-plate to keep the body rigid and robust.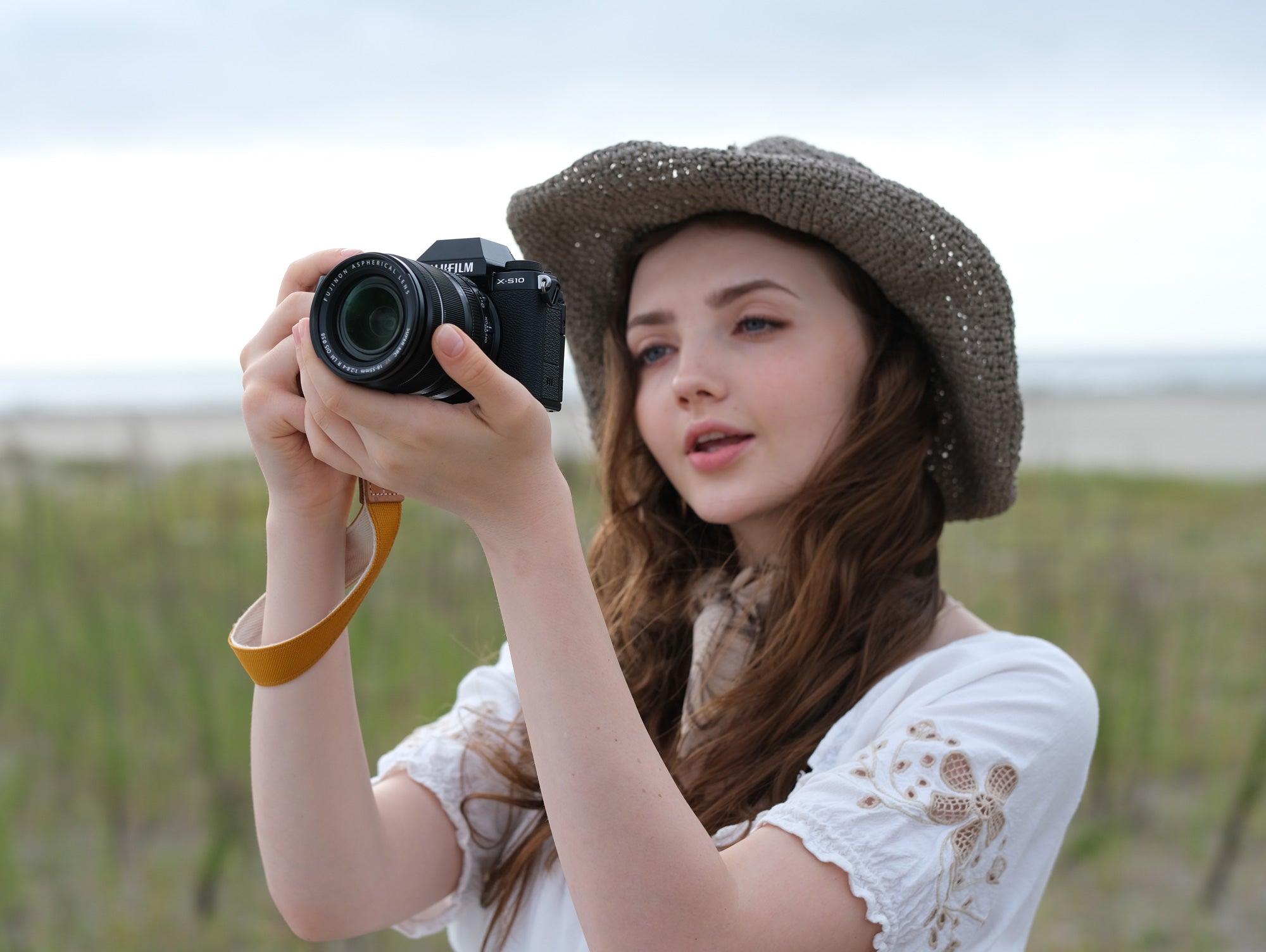 Perfect colour straight out of camera
Fujifilm has poured over 85 years of colour science know-how into its latest X Series cameras, so photographers and filmmakers can revel in the unique look and feel of 18 different Film Simulations. Each Film Simulation is engineered to reproduce colours and tones from some of Fujifilm's most popular analog film surfaces and photo finishing processes. By choosing your favourite Film Simulation, you can make images or video with a consistent look, move them straight out of the camera to a smart phone or computer and post them directly to social media or blog right after they are created.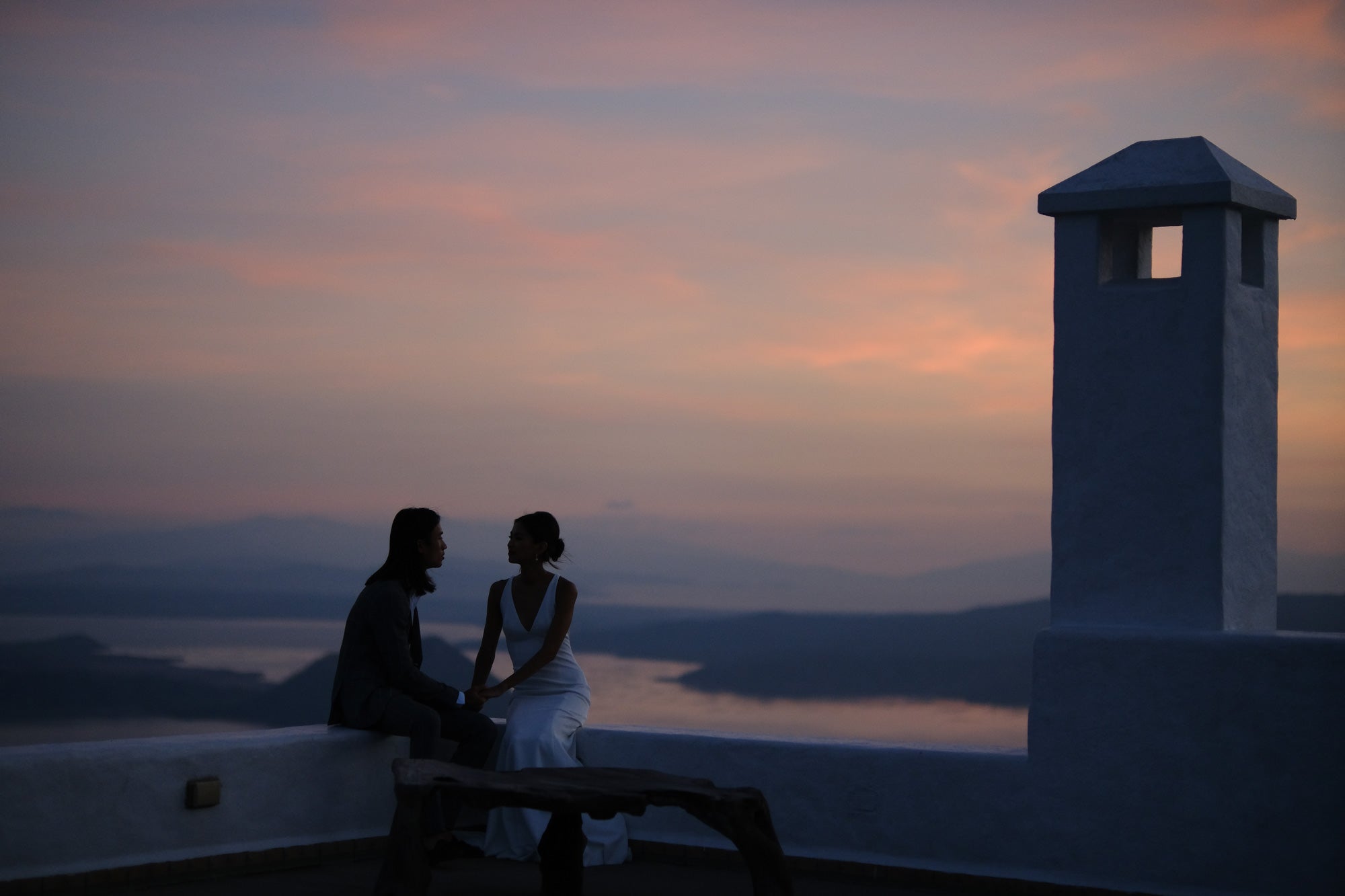 Based on FUJICHROME ASTIA, a reversal film designed for use in fashion portraits, this Film Simulation mode prioritises soft and faithful reproduction of skin tones while also reproducing vivid blue skies and greenery.
Glenn Prasteya | X-S10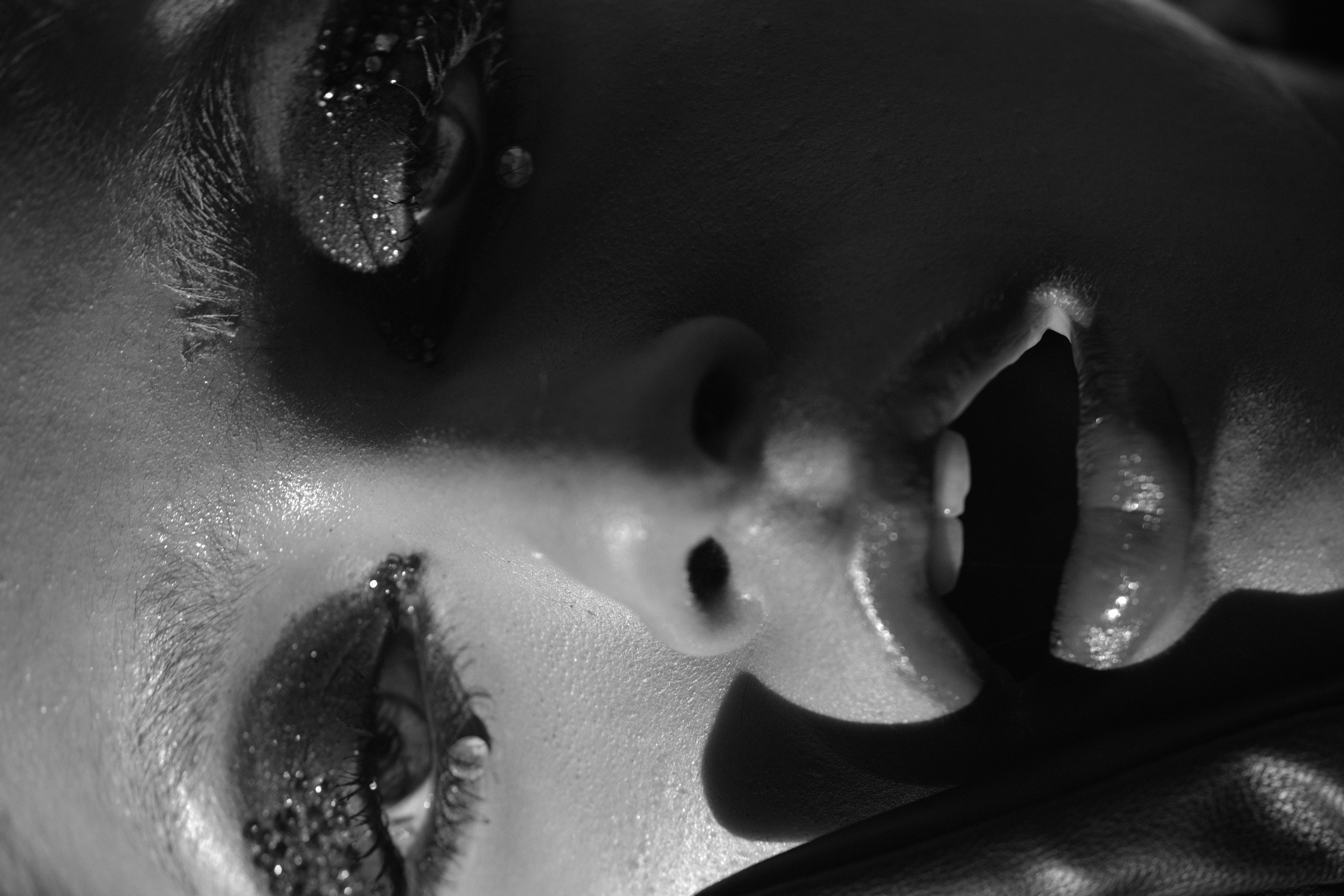 Shoots in black and white. Available with yellow, red, and green filters, which deepen shades of grey corresponding to hues complementary to the selected colour.
Prasit Limpasatirakit | X-S10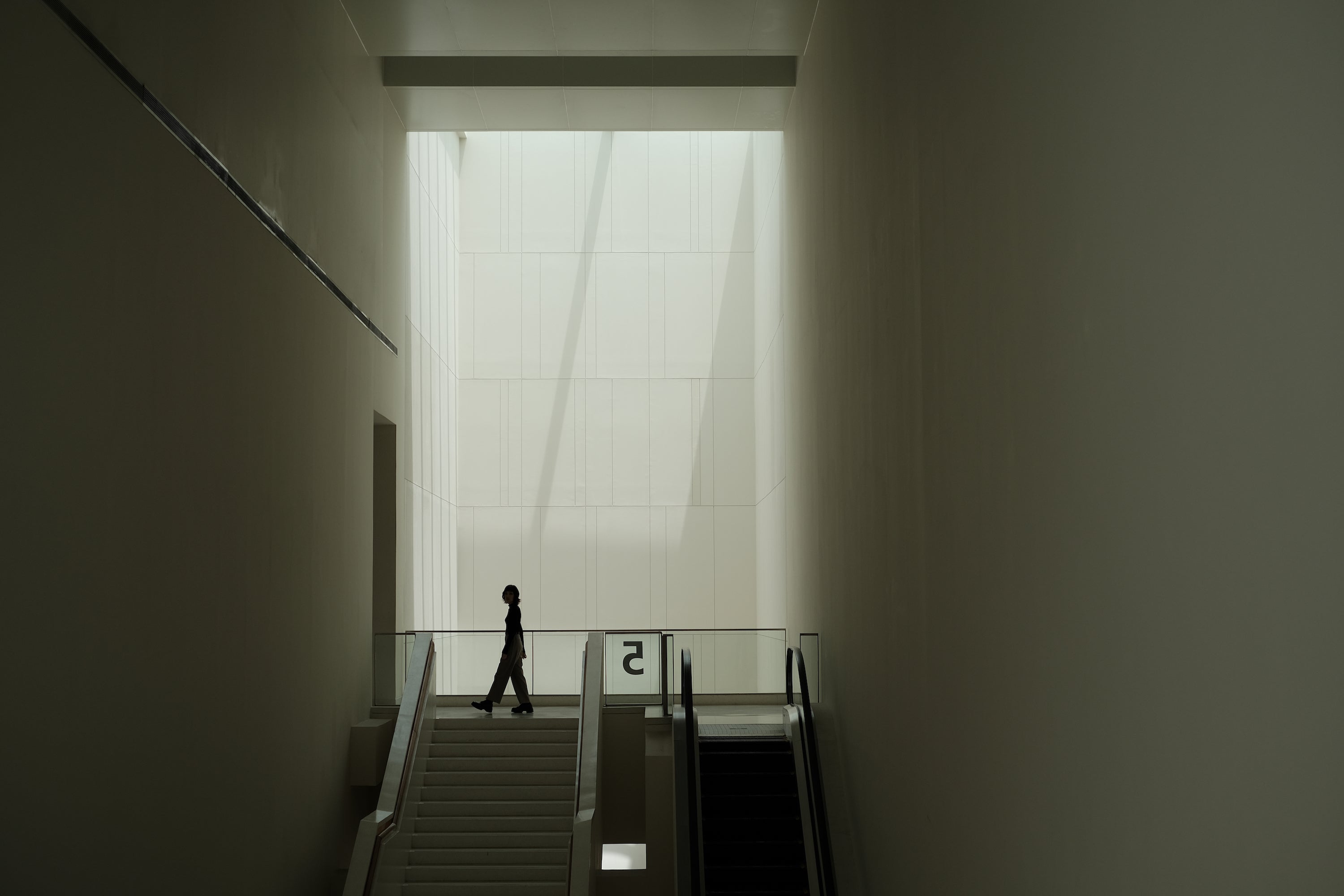 This Film Simulation mode is designed to reproduce a look that is similar to documentary magazines of the 20th century. Its low-saturation and hard tonal gradation in shadows make it a perfect choice for documentary photography with a touch of realism.
Karan Hutton | X-S10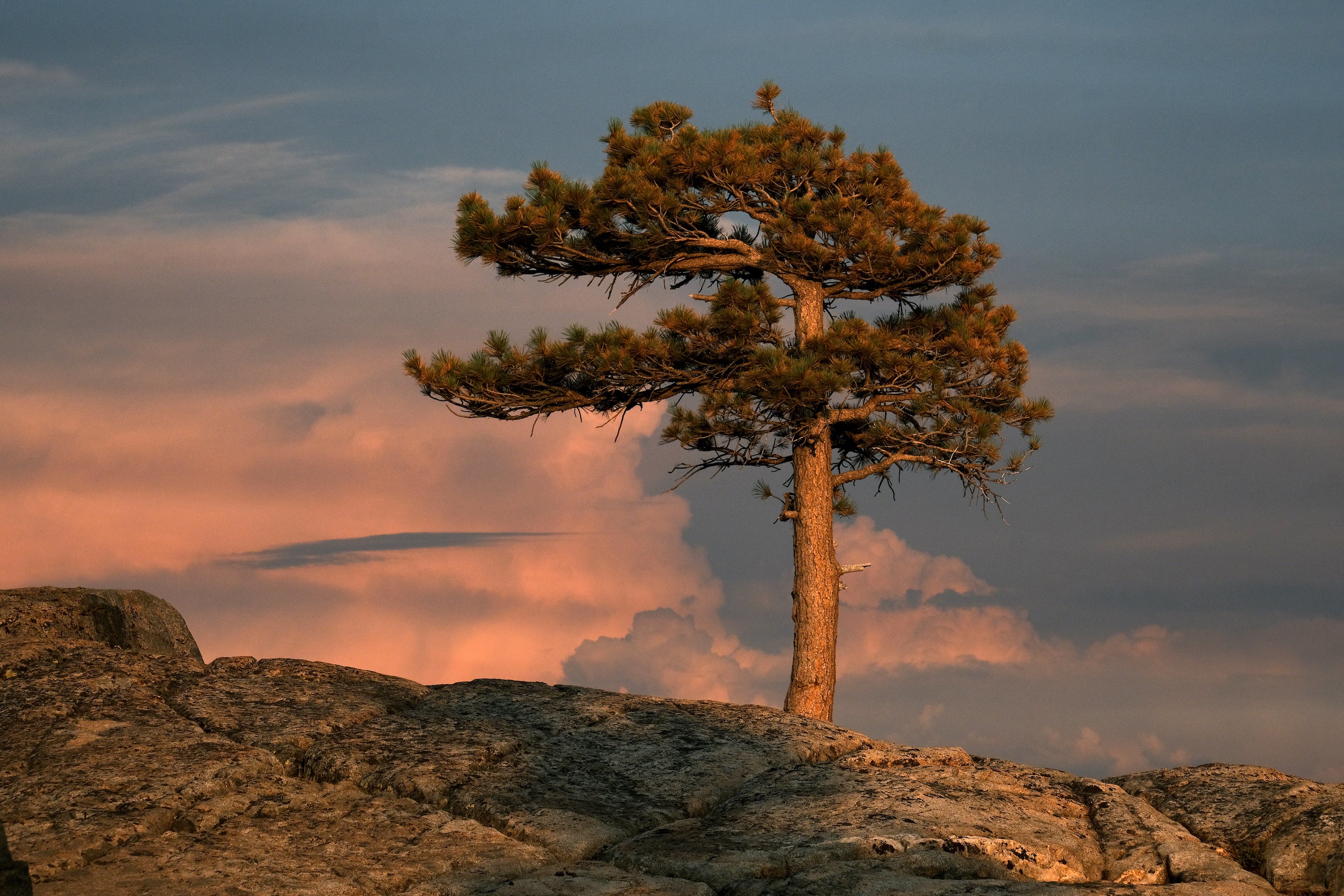 Based on SUPERIA, a colour negative film loved by generations, this Film Simulation mode provides high-contrast tonal gradation and adds depth and definition to colours by adjusting their shades in highlights and shadows while reducing saturation.
Michael McCoy | X-S10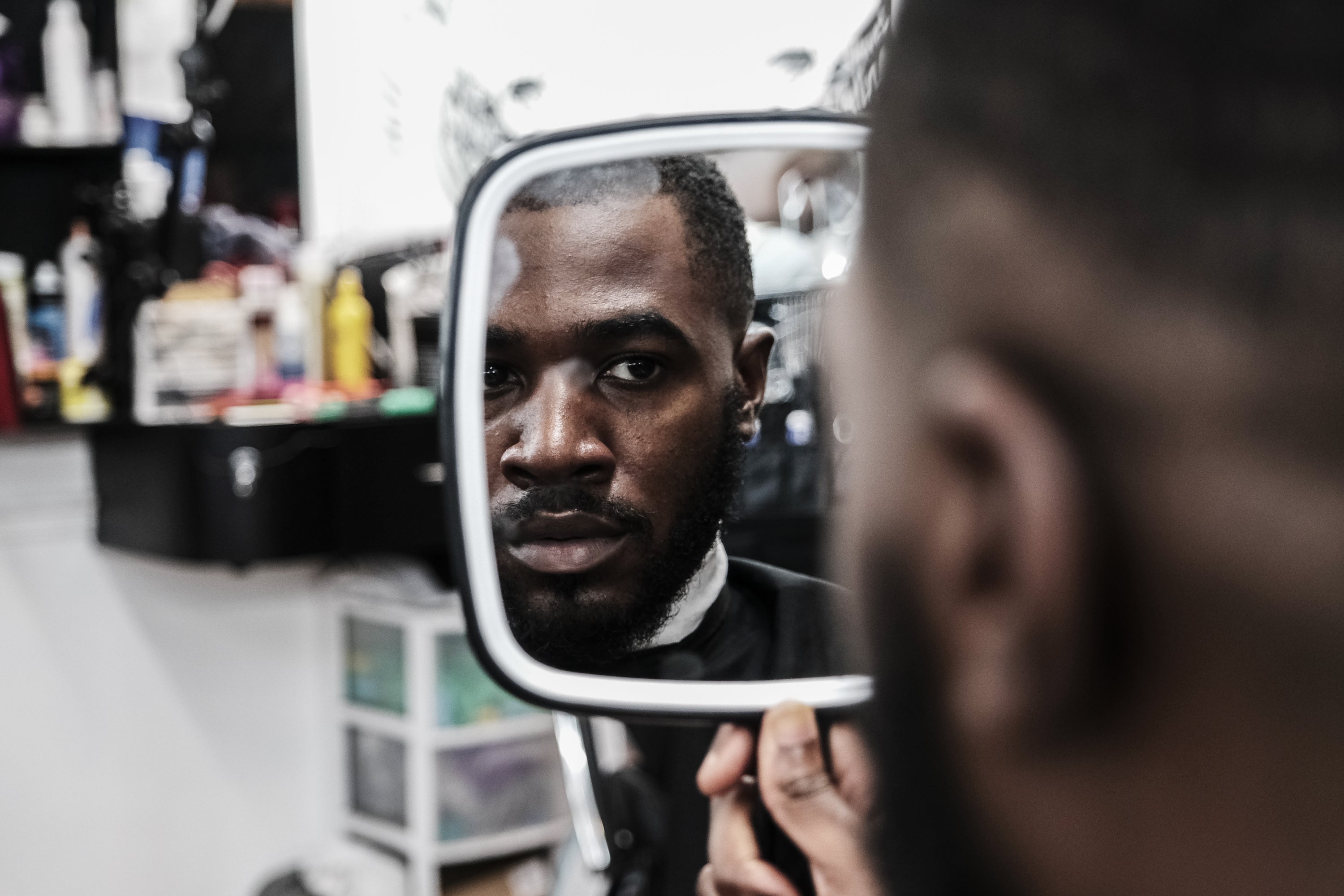 Based on ETERNA, a film designed for motion pictures, this Film Simulation mode minimises saturation to ensure that none of the colours stand out. It provides an extremely soft tonal gradation in highlights and deep shadows to prevent clipping, to reproduce a cinematic look.
Adjust the settings that suit your style
X-S10 makes it easy to create your own distinctive visual style by combining Film Simulations with other expressive effects, including film grain texture, colour depth, clarity, sharpness, and highlight and shadow tones. All these adjustments are displayed live in the EVF and on the LCD touchscreen, so you can create great-looking effects and save them as presets.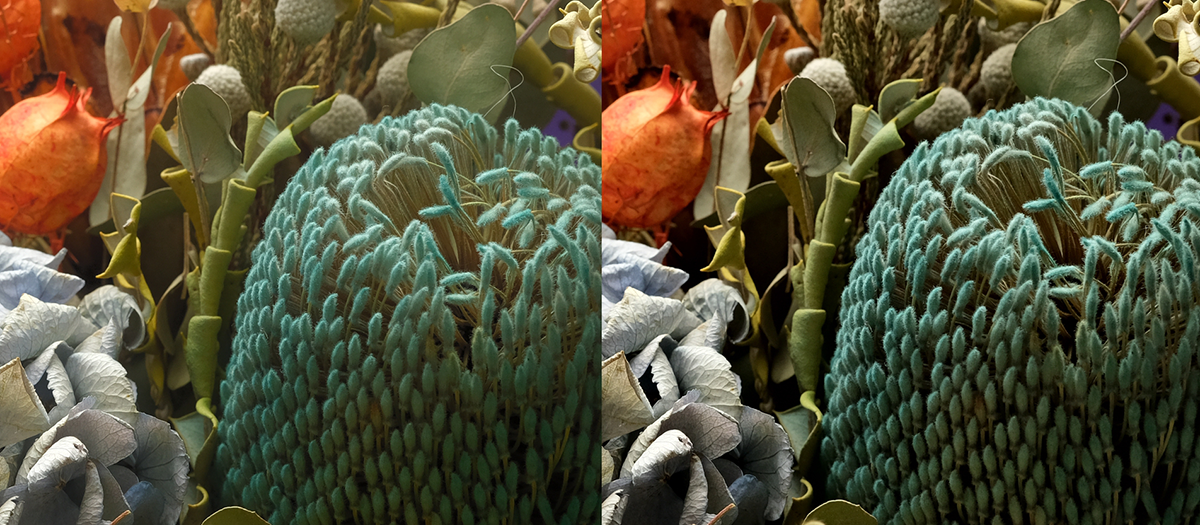 The Clarity control lets you decide whether to depict a scene with a crisp sharpness or give it a softer feel. With 11 levels of control, it's easy to fine-tune it to your own personal taste and style.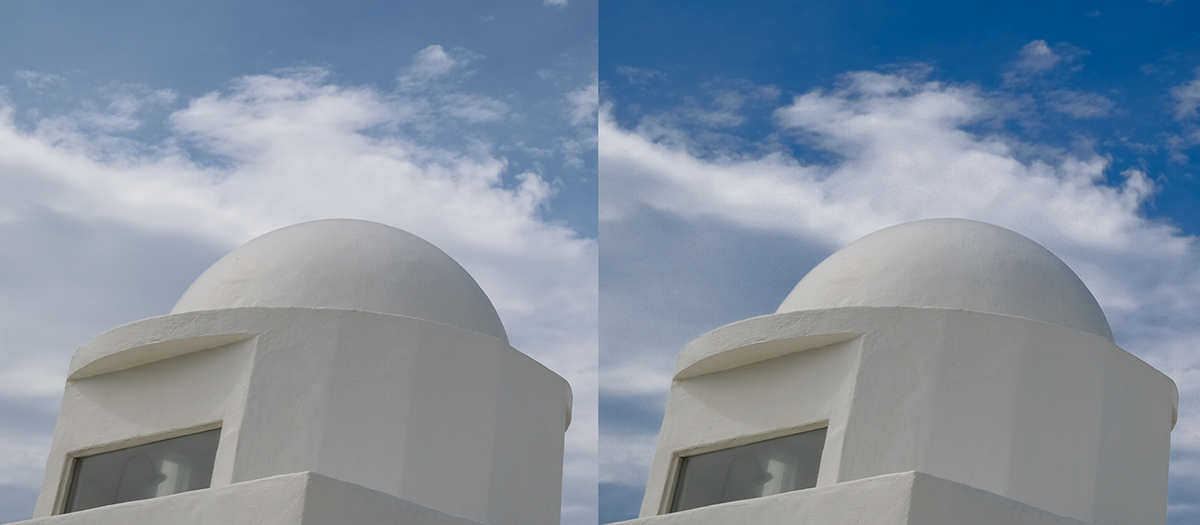 You can add depth, detail, and natural vividness to red, green, or yellow tones in your image where saturation is too high to achieve true gradation. You can also choose to use Colour Chrome FX Blue to adjust values in just the blue tones of an image. Adjust them separately in three levels to perfectly match your subject.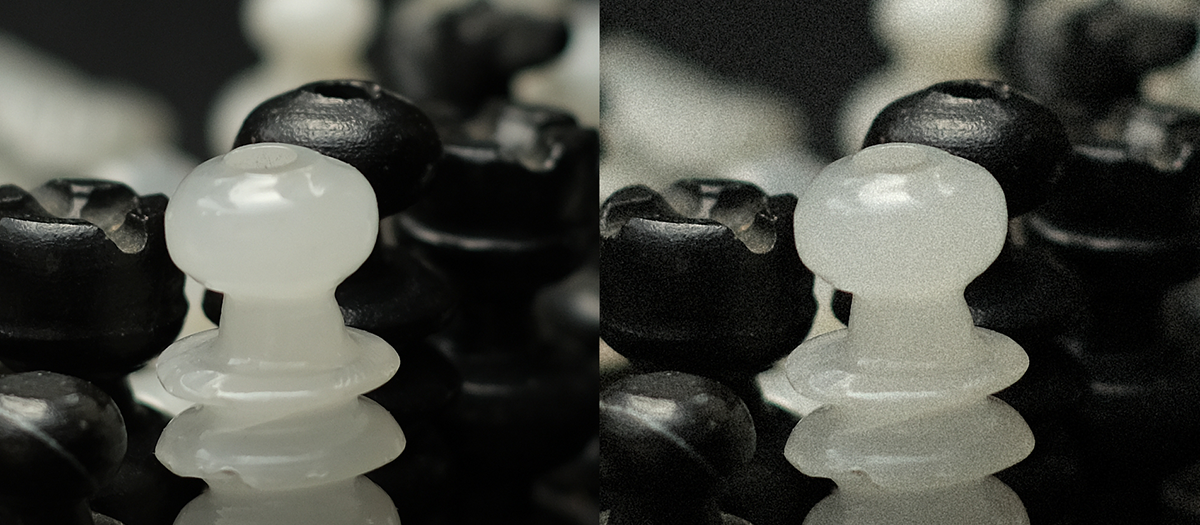 From a mild texture to the gritty look of a traditional high-ISO film, with X-S10 you can easily add natural-looking grain to your photos in camera. Control the intensity and size for just the right amount of texture.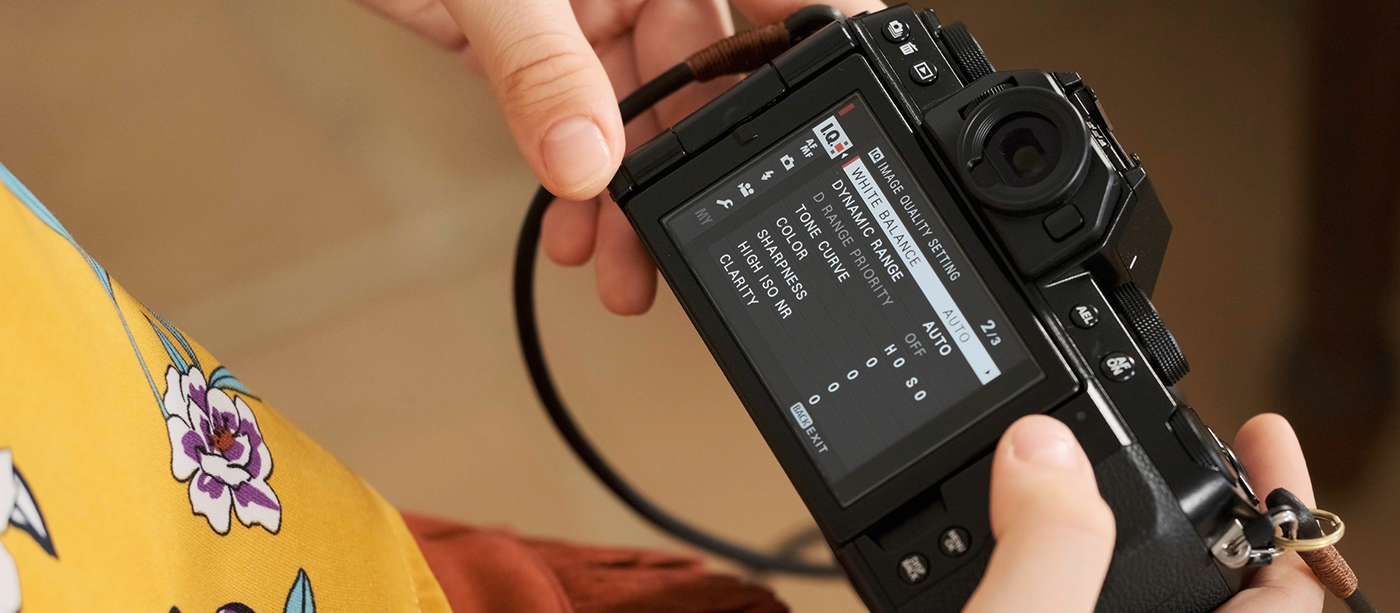 Achieving perfect colour partly comes from Fujifilm's pioneering X-Trans sensor, but also from the quality of the camera's white balance system. Fine adjustments can be made, including setting the Auto White Balance (AWB) to one of three modes: Auto, White Priority, and Ambience Priority.
When the camera is set to White Priority under incandescent lighting, white is more likely to be reproduced as white. But when Ambience Priority is set, scenes will be photographed with an overall warmer white balance to preserve the environmental characteristics of the scene.
Dinesh Boaz | X-S10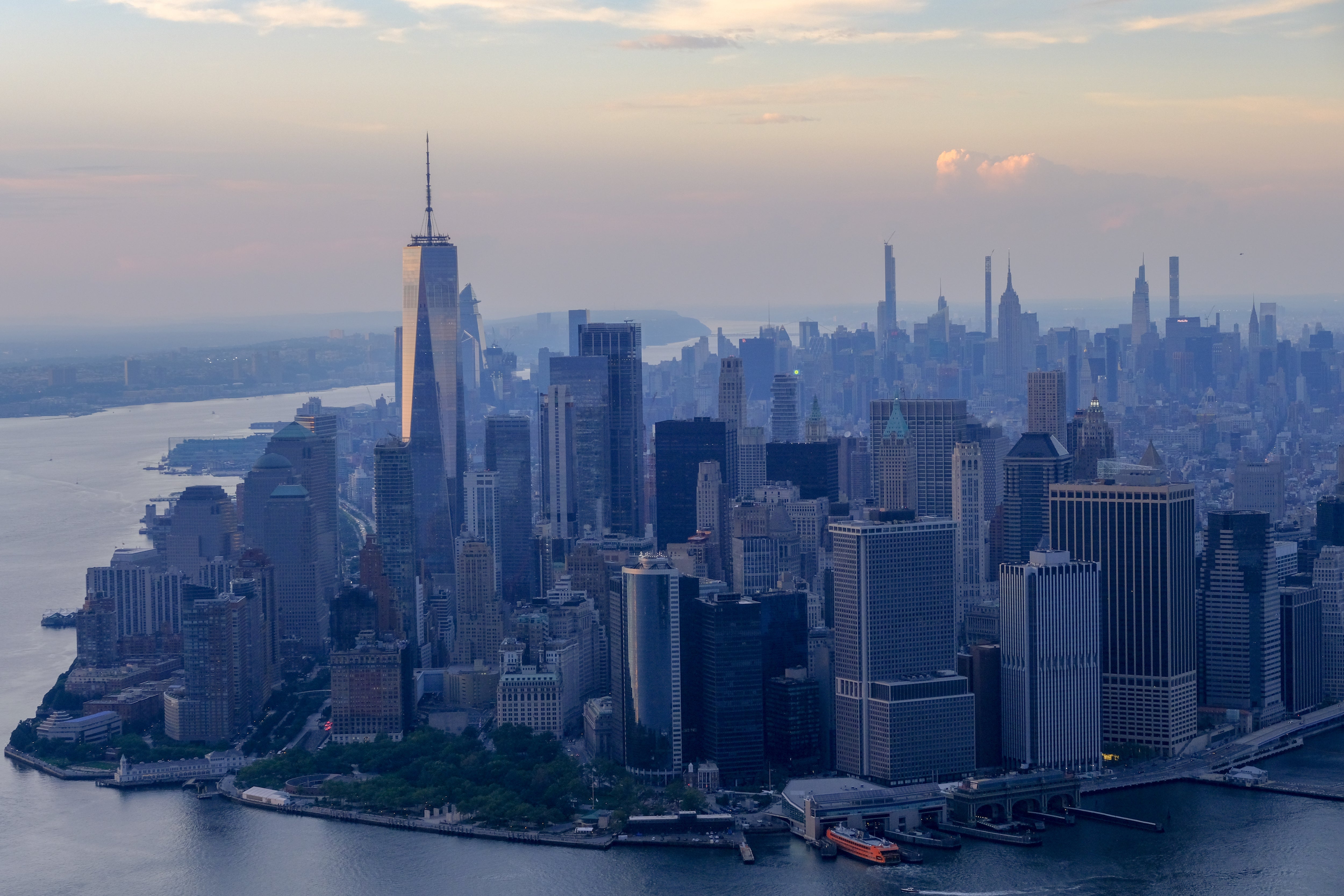 Performance in a compact body
With its X-Trans CMOS 4 sensor and X Processor 4 image processing engine combining to produce best-in-class autofocus performance, X-S10 performs beautifully with either face detection or subject tracking enabled. It also offers AF speed equivalent to that of other high-performance X Series Mirrorless Cameras, like X-T4 and X-Pro3; reaching an incredible 0.02 secs. No matter the situation, X-S10's AF can track and hold the most difficult of moving subjects with tenacious speed, or lock onto an individual's face with wonderfully intelligent anticipation.
Turn everyday life into compelling movies
With its high-resolution 4K output that is oversampled from pure 6K data, easy to use recording modes, and intuitive controls, FUJIFILM X-S10 lets you record beautifully detailed and natural-looking footage to create high-quality, professional movies.
Find your perfect photo style
A camera should be so easy to use that it becomes an extension of your eye. To achieve that, X-S10 has a number of functions that let you customize camera controls to suit your personal style of photography.
Spend less time navigating menus and more time making images by mapping the features you use most to X-S10's dedicated Fn button and Fn dial. If you have more than two favourites, map up to an additional five of your favourite menu items to any of the five other customisable buttons on the camera body. Just hold the DISP/ BACK button on the back of the camera to start living a menu-free life.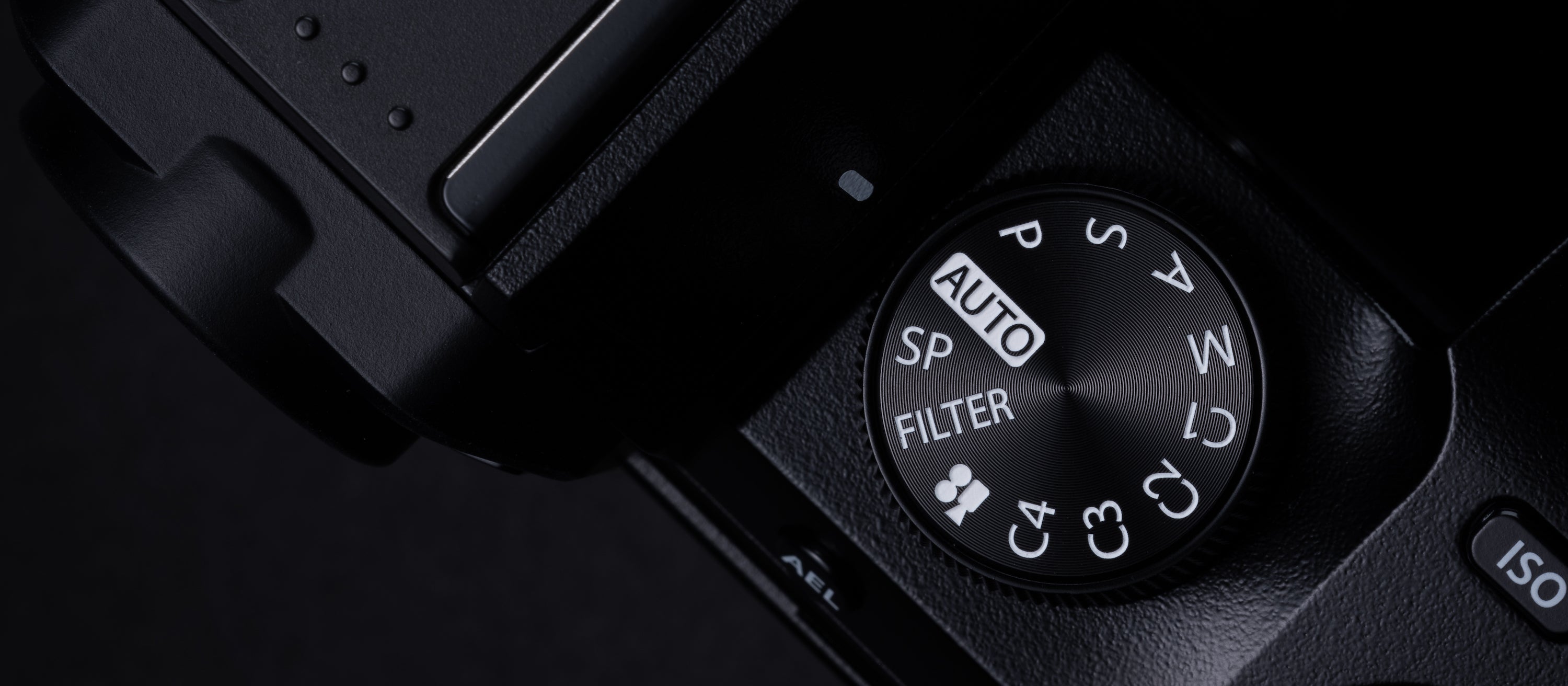 Easily accessed from the camera's top plate, X-S10's mode dial features four custom positions, C1 to C4, where your favourite image quality, focus, and drive settings can all be saved and instantly recalled. For example, use C1 for high-speed continuous drive and AF settings, while keeping electronic shutter settings saved to C2 to be ready for situations where silence is required.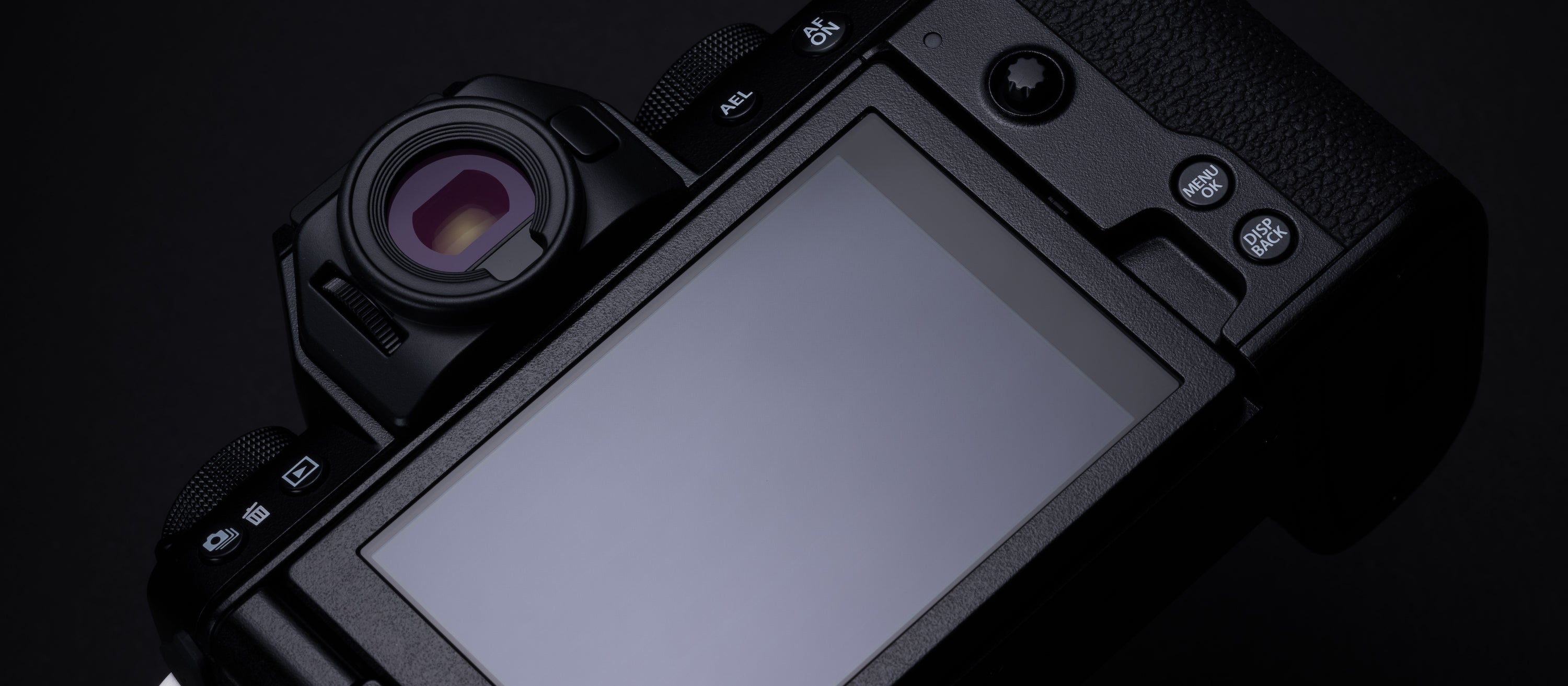 Mixing assured manual handling and the latest technology, X-S10 features a touchscreen that lets you operate it with simple gestures. Just like a smartphone, you can swipe to bring up menus or zoom in and out of a picture in Playback mode.
Use Touch Shot to focus on the touched area and make a picture, Touch AF to focus on a touched area, and Touch Area to move the focus frame to a touched area. In Face Detect AF mode, you can also switch between different faces in the frame.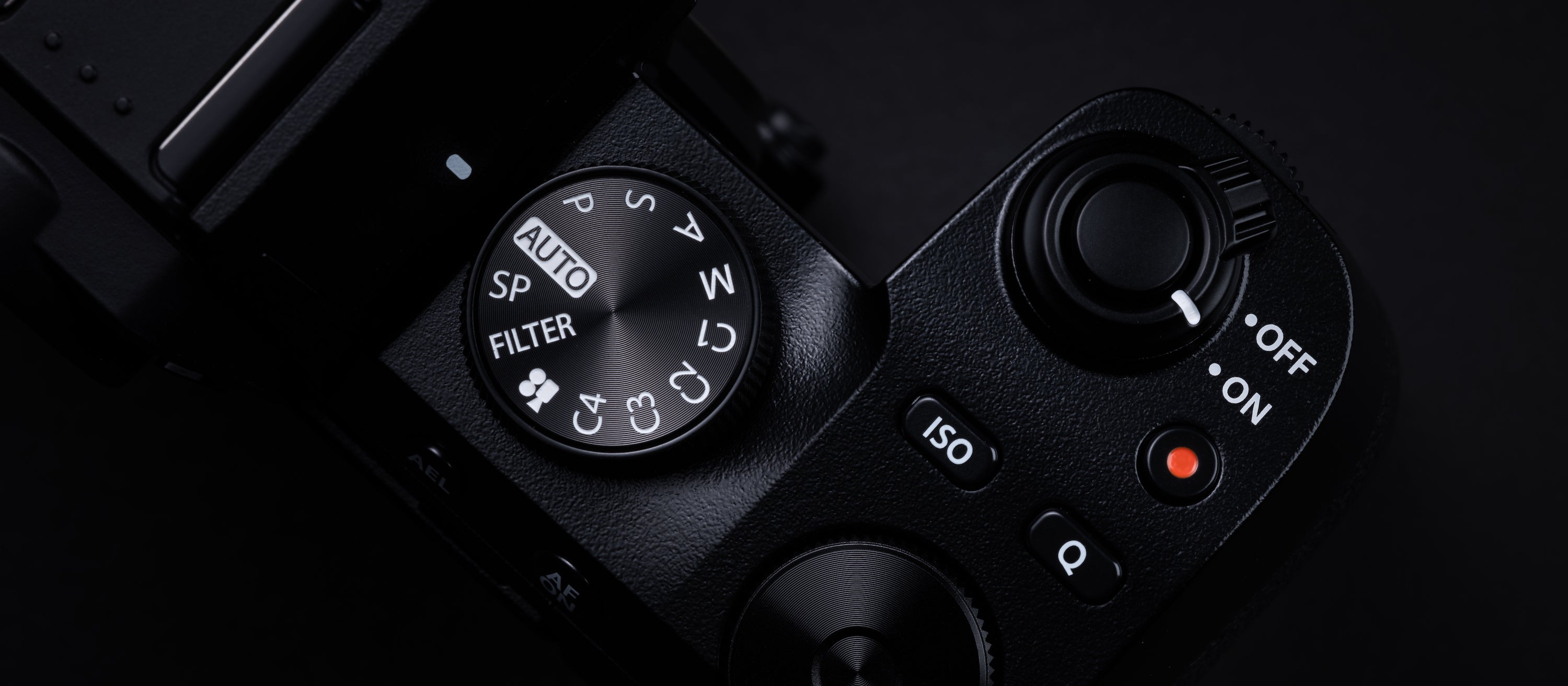 Adding to X-S10's usability, the Q menu can be used to instantly recall up to 16 frequently used menus to let you quickly change between focus modes and enable features like Eye Detection AF, for example. Additionally, since the image is still visible behind the Q menu, customising it to show fewer items can help you monitor the image more easily as you are making changes to your settings.
Instantly share your stories
Connect with Bluetooth or Wi-Fi to easily send images to your smartphone and upload your favourite photos directly to social networking sites or instantly print and share your best images by linking up with a compatible instax™ printer.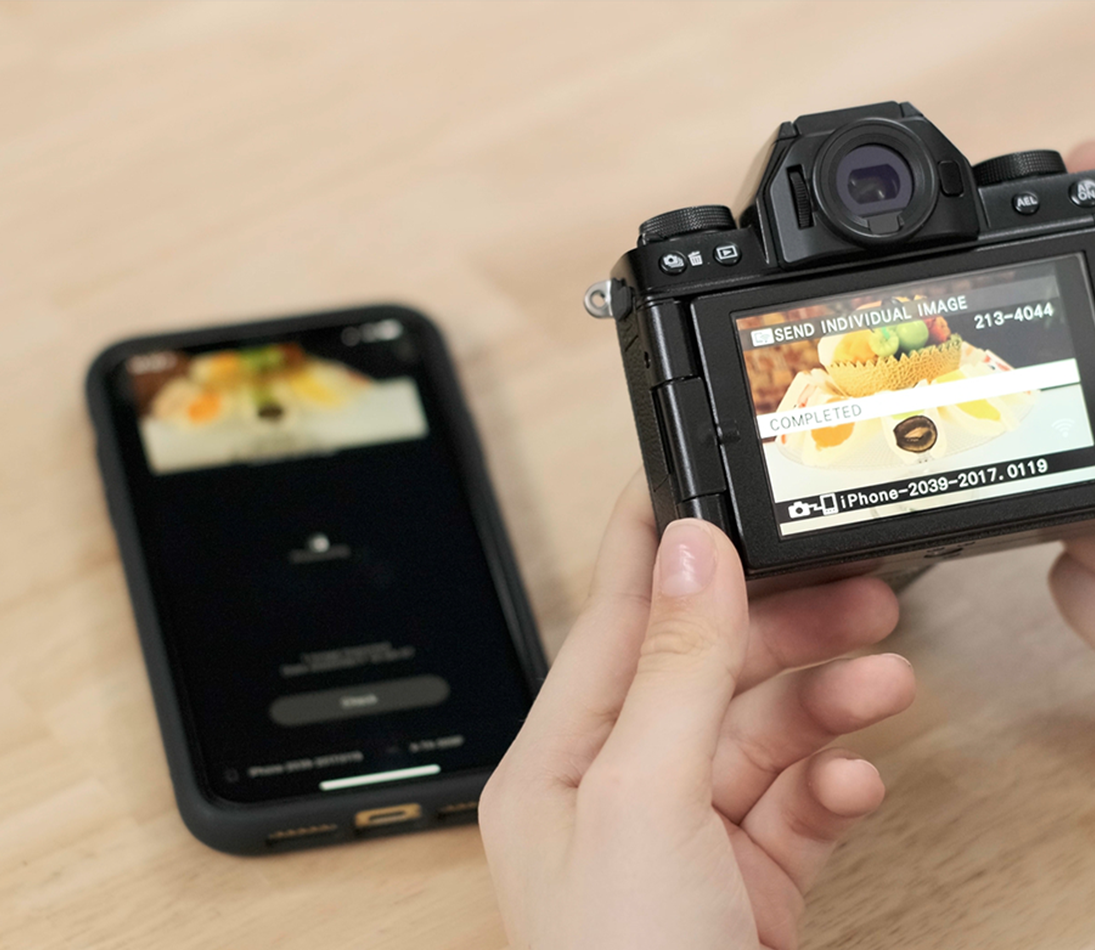 Transfer your high-resolution images or videos five to eight times faster than wireless communication by connecting X-S10 to your smartphone, tablet, or PC using a USB cable.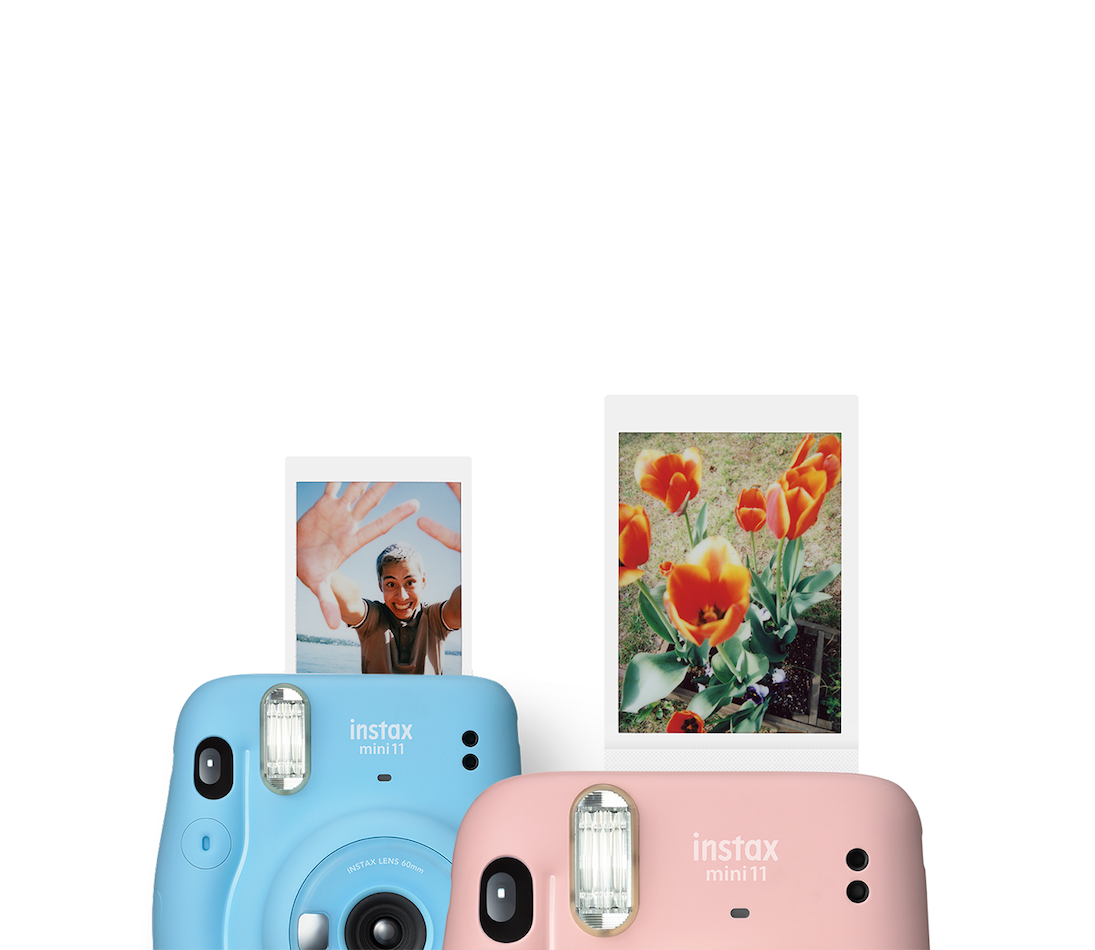 Use X-S10's Wi-Fi connection to sync with an instax™ printer and you can make card-sized prints from your high-quality photos. With instant printing, it's easy to share your images as gifts or create treasured albums from your travels.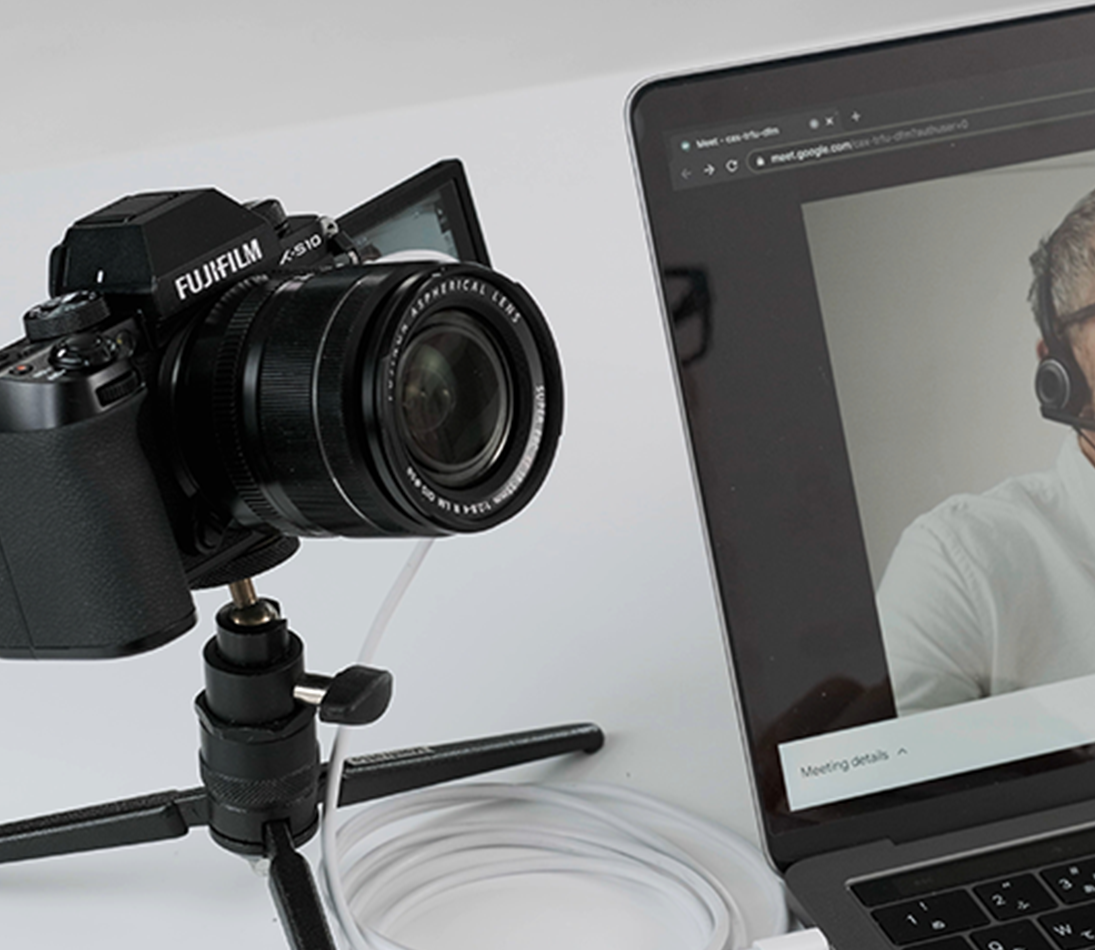 If you're connecting with others online, X-S10 can be used as a high-quality webcam with all the benefits that usually come from using an interchangeable lens camera. Simply install the free FUJIFILM X Webcam software on your computer and connect it to your computer via a USB cable.
1. Based on CIPA standard
2. When compared to X-T4's IBIS