Sale price

$2,899.00
Regular price
(/)
Tech Specs
Model name
FUJIFILM X-T5
Lens Mount
FUJIFILM X mount
Image sensor
23.5mm x 15.7mm (APS-C) X-Trans CMOS 5 HR with primary color filter
Number of effective pixels
40.2 millions pixels
Sensor Cleaning System
Ultra Sonic Vibration
Image Processing Engine
X-Processor 5
Storage media
SD Card (-2GB) / SDHC Card (-32GB) / SDXC Card (-2TB) / UHS-I / UHS-II / Video Speed Class V90
*Please check Compatibilityfor more detail.
File format of still image
DCF
Compliant with Design rule for Camera File system (DCF2.0)
JPEG
Exif Ver.2.32*1
HEIF
4:2:2 10bit
RAW
14bit RAW (RAF original format)
TIFF
8bit / 16bit RGB (In-camera Raw Conversion Only)
Number of recorded pixels
[L]
〈4:3〉 6864 x 5152 〈3:2〉 7728 x 5152 〈16:9〉 7728 x 4344 〈1:1〉 5152 x 5152 〈5:4〉 6432x5152
[M]
〈4:3〉 4864 x 3648 〈3:2〉 5472 x 3648 〈16:9〉 5472 x 3080 〈1:1〉 3648 x 3648 〈5:4〉 4560x3648
[S]
〈4:3〉 3456 x 2592 〈3:2〉 3888 x 2592 〈16:9〉 3888 x 2184 〈1:1〉 2592 x 2592 〈5:4〉 3264x2592
Panorama
[L]
〈vertical〉 9600 x 2160 〈Horizontal〉 9600 x 1440
[M]
〈vertical〉 6400 x 2160 〈Horizontal〉 6400 x 1440
Digital Tele-Converter
2.0x / 1.4x / OFF
Sensitivity
Still Image
Standard Output: AUTO1 / AUTO2 / AUTO3 /ISO125 - 12800 (1/3 step)
Extended Output: ISO64 / ISO80 / ISO100 / ISO25600 / ISO51200
Movie
Standard Output: AUTO / ISO125 - 12800 (1/3 step)
Extended Output: ISO25600
Exposure control
TTL 256-zone metering / Multi / Spot / Average / Center Weighted
Exposure mode
P (Program AE) / A (Aperture Priority AE) / S (Shutter Speed Priority AE) / M (Manual Exposure)
Exposure compensation
Still
-5.0EV - +5.0EV 1/3EV step
Movie
-2.0EV - +2.0EV 1/3EV step
Image stabilizer
Mechanism
Image sensor shift mechanism with 5-axis compensation
Compensation Effect
7.0 stops
*based on CIPA standard
*Pitch/yaw shake only
*With XF35mmF1.4 R lens mounted
Digital Image Stabilization
Yes (movie mode only)
IS MODE BOOST
Yes (movie mode only)
Shutter type
Focal Plane Shutter
Shutter speed
Mechanical shutter
P mode: 30sec. to 1/8000sec. A mode: 30sec. to 1/8000sec. S/M mode: 15min. to 1/8000sec. Bulb: up to 60min.
Electronic shutter
P mode: 30sec. to 1/180000sec. A mode: 30sec. to 1/180000sec. S/M mode: 15min. to 1/180000sec. Bulb: 1sec. Fixed
Electronic front curtain shutter
P mode: 30sec. to 1/8000sec. A mode: 30sec. to 1/8000sec. S/M mode: 15min. to 1/8000sec. Bulb: up to 60min.
Mechanical + Electronic shutter
P mode: 30sec. to 1/180000sec. A mode: 30sec. to 1/180000sec. S/M mode: 15min. to 1/180000sec. Bulb: up to 60min.
*Mechanical shutter works until 1/8000sec.
E-front + Mechanical shutter
P mode: 30sec. to 1/8000sec. A mode: 30sec. to 1/8000sec. S/M mode: 15min. to 1/8000sec. Bulb: up to 60min.
*Electronic front curtain shutter works until 1/2000sec.
E-front + Mechanical + Electronic shutter
P mode: 30sec. to 1/180000sec. A mode: 30sec. to 1/180000sec. S/M mode: 15min. to 1/180000sec. Bulb: up to 60min.
*Electronic front curtain shutter works until 1/2000sec, Mechanical shutter works until 1/8000sec.
*The Electronic Shutter may not be suitable for fast-moving objects or handheld shooting. Flash can not be used.
Movie
6.2K: 1/8000sec. to 1/24 sec. DCI4K/4K: 1/8000sec. to 1/4 sec. FHD: 1/8000sec. to 1/4 sec.
*Cannot choose slower shutter speed than framerate for some settings.
Synchronized shutter speed for flash
Mechanical shutter: 1/250sec. or slower

*The shutter speed ranges for continuous mode may differ from those listed here.
Continuous shooting
CH Electronic shutter Approx. 20fps (1.29x Crop) (JPEG 168 frames, Compressed RAW 72 frames, Lossless compressed RAW 41 frames, Uncompressed RAW 23 frames, Compressed RAW + JPEG 37 frames, Lossless compressed RAW + JPEG 31 frames, Uncompressed RAW + JPEG 23 frames)
CH Electronic shutter Approx. 13fps (1.29x Crop) (JPEG 1000+ frames, Compressed RAW 104 frames, Lossless compressed RAW 53 frames, Uncompressed RAW 23 frames, Compressed RAW + JPEG 56 frames, Lossless compressed RAW + JPEG 44 frames, Uncompressed RAW + JPEG 23 frames)
CH Electronic shutter Approx. 10fps (1.29x Crop) (JPEG 1000+ frames, Compressed RAW 1000+ frames, Lossless compressed RAW 70 frames, Uncompressed RAW 25 frames, Compressed RAW + JPEG 72 frames, Lossless compressed RAW + JPEG 53 frames, Uncompressed RAW + JPEG 23 frames)
CH Electronic shutter Approx. 13fps (JPEG 163 frames, Compressed RAW 56 frames, Lossless compressed RAW 29 frames, Uncompressed RAW 22 frames, Compressed RAW+JPEG 32 frames, Lossless compressed RAW+JPEG 26 frames, Uncompressed RAW+JPEG 20 frames)
CH Electronic shutter Approx. 8.9fps (JPEG 1000+ frames, Compressed RAW 94 frames, Lossless compressed RAW 40 frames, Uncompressed RAW 23 frames, Compressed RAW+JPEG 45 frames, Lossless compressed RAW+JPEG 30 frames, Uncompressed RAW+JPEG 22 frames)
CH Mechanical shutter Approx. 15fps (JPEG 119 frames, Compressed RAW 39 frames, Lossless compressed RAW 22 frames, Uncompressed RAW 19 frames, Compressed RAW+JPEG 27 frames, Lossless compressed RAW+JPEG 21 frames, Uncompressed RAW+JPEG 19 frames)
CH Mechanical shutter Approx. 10fps (JPEG 1000+ frames, Compressed RAW 56 frames, Lossless compressed RAW 29 frames, Uncompressed RAW 19 frames, Compressed RAW+JPEG 34 frames, Lossless compressed RAW+JPEG 25 frames, Uncompressed RAW+JPEG 19 frames)
CL Mechanical shutter Approx. 7.0fps (JPEG 1000+ frames, Compressed RAW 1000+ frames, Lossless compressed RAW 33 frames, Uncompressed RAW 20 frames, Compressed RAW+JPEG 45 frames, Lossless compressed RAW+JPEG 22 frames, Uncompressed RAW+JPEG 20 frames)
Pre-shot Electronic shutter Approx. 20fps (1.29x Crop) (While half press 20 frames, After full press 140 frames)
Pre-shot Electronic shutter Approx. 13fps (1.29x Crop) (While half press 13 frames, After full press 300 frames)
Pre-shot Electronic shutter Approx. 10fps (1.29x Crop) (While half press 10 frames, After full press 370 frames)
Pre-shot Electronic shutter Approx. 13fps (While half press 13 frames, After full press 70 frames)
*Recordable frames depends on recording media
*Speed of continuous shooting depends on shooting environment and shooting frames
Drive Mode
AE Bracketing
2 frames / 3 frames / 5 frames / 7 frames / 9 frames
*by 1/3EV step, up to ±3EV steps
Filmsimulation bracketing
Any 3 types of film simulation selectable
Dynamic Range Bracketing
100% / 200% / 400%
ISO sensitivity Bracketing
±1/3EV / ±2/3EV / ±1EV
White Balance Bracketing
±1 / ±2 / ±3
Focus Bracketing
AUTO / MANUAL
Multiple Exposure
Yes (Max. 9 frames) / Additive / Average / Bright / Dark
HDR Mode
AUTO / 200% / 400% / 800% / 800% +
Advanced filter
Toy camera / Miniature / Pop color / High-key / Low-key / Dynamic tone / Soft focus / Partial color (Red / Orange / Yellow / Green / Blue / Purple)
Pixel Shift Multi Shot
Yes
Focus
Mode
Single AF / Continuous AF / MF
Type
Intelligent Hybrid AF (TTL contrast AF / TTL phase detection AF)
Low-light Performance
Contrast: -4.0EV XF50mmF1.0 attached
Phase Detection: -7.0EV XF50mmF1.0 attached
AF frame selection
Single point AF: 13x9 / 25x17 (Changeable size of AF frame)
Zone AF: 3x3 / 5x5 / 7x7 from 117 areas on 13×9 grid
Wide/Tracking AF: Yes (AF-S: Wide / AF-C: Tracking)
All: Yes
Face/eye detection
Yes
Subject detection
Yes (Animal/Bird/Automobile/Motorcycle&Bike/Airplane/Train)
Flash
EF-X8
Guide Number: approx. 11 (ISO200・m) / approx. 8 (ISO100・m)
Sync. Mode: 1st Curtain / 2nd Curtain
Flash Mode: TTL (TTL AUTO / STANDARD / SLOW SYNC. ) / MANUAL / COMMANDER / OFF
Shoe mount flash
Sync. Mode: 1st Curtain / 2nd Curtain / AUTO FP (HSS)
Flash Mode: TTL (TTL AUTO / STANDARD / SLOW SYNC. ) / MANUAL / MULTI *When EF-X500 is set / OFF
Synchronized terminal
Sync. Mode: 1st Curtain / 2nd Curtain
Flash Mode: MANUAL
Hot shoe
Yes (Dedicated TTL Flash compatible)
Viewfinder
EVF: 0.5 inch OLED Color Viewfinder, Approx. 3.69 million dots
Coverage of Viewing Area vs. Capturing Area: Approx. 100%
Eyepoint: Approx. 24mm (from the Rear End of the Camera's Eyepiece)
Diopter Adjustment: -5 - +3m-1
Magnification: 0.80x with 50mm Lens (35mm Equivalent) at infinity and Diopter set to -1.0m-1
Diagonal Angle of View: approx. 39° (Horizontal angle of view: approx. 32° )
Built-In Eye Sensor
LCD monitor
3.0 inch Tilt-Type(Three Direction) Touch Screen Color LCD Monitor
Aspect Ratio: 3:2
Dots: Approx. 1.84 million dots
Touch Screen Mode
Shooting Mode
Shooting, AF, Focus Area, OFF, Double Tap Setting (ON/OFF), Touch Function Setting (ON/OFF), Touch Zoom (ON/OFF), EVF Touch Screen Area Setting
Playback Mode
Swipe, Pinch-in / Pinch-out, Double-tap, Drag
Movie recording
File format
MOV:
HEVC/H.265, Linear PCM (Stereo sound 24bit / 48KHz sampling)
MPEG-4 AVC/H.264, Linear PCM (Stereo sound 24bit / 48KHz sampling)
MP4:
MPEG-4 AVC/H.264, AAC
Movie compression
All Intra / Long GOP
File size
Frame rate
Bitrate
[6.2K(16:9)] 6240 x 3510 29.97p/25p/24p/23.98p 360Mbps/200Mbps/100Mbps/50Mbps
[DCI4K HQ(17:9)] 4096 x 2160 29.97p/25p/24p/23.98p 360Mbps/200Mbps/100Mbps/50Mbps
[4K HQ(16:9)] 3840 x 2160 29.97p/25p/24p/23.98p 360Mbps/200Mbps/100Mbps/50Mbps
[DCI4K(17:9)] 4096 x 2160 59.94p/50p/29.97p/25p/24p/23.98p 360Mbps/200Mbps/100Mbps/50Mbps
[4K(16:9)] 3840 x 2160 59.94p/50p/29.97p/25p/24p/23.98p 360Mbps/200Mbps/100Mbps/50Mbps
[Full HD(17:9)] 2048 x 1080 59.94p/50p/29.97p/25p/24p/23.98p 360Mbps/200Mbps/100Mbps/50Mbps
[Full HD(16:9)] 1920 x 1080 59.94p/50p/29.97p/25p/24p/23.98p 360Mbps/200Mbps/100Mbps/50Mbps
[Full HD(17:9) High speed rec.] 2048 x 1080 240p/200p/120p/100p 360Mbps(recording)/200Mbps(recording)
[Full HD(16:9) High speed rec.] 1920 x 1080 240p/200p/120p/100p 360Mbps(recording)/200Mbps(recording)
*For recording movies, use a SD memory card with UHS Speed Class 3 or higher.
*For recording movies in 360Mbps, use a SD memory card with Video Speed Class 60 or higher.
*Selectable bitrate will be changed depends on the setting.
*Recording time can become short depending on the temperature and/or shooting conditions
Film simulation mode
19 modes (PROVIA/Standard, Velvia/Vivid, ASTIA/Soft, Classic Chrome, PRO Neg.Hi, PRO Neg.Std, Classic Neg., Nostalgic Neg., ETERNA/Cinema, ETERNA BLEACH BYPASS, ACROS, ACROS + Ye Filter, ACROS + R Filter, ACROS + G Filter, Black & White, Black & White + Ye Filter, Black & White + R Filter, Black & White + G Filter, Sepia)
Monochromatic Color
Yes
Grain Effect
Roughness
STRONG, WEAK, OFF
Size
LARGE, SMALL
Color Chrome Effect
STRONG, WEAK, OFF
Color chrome Blue
STRONG, WEAK, OFF
Smooth Skin Effect
STRONG, WEAK, OFF
Dynamic range setting
Still
AUTO / 100% / 200% / 400%
ISO restriction: DR100%: No limit、DR200%: ISO250 or more、DR400%: ISO500 or more
Movie
100% / 200% / 400%
ISO restriction: DR100%: No limit、DR200%: ISO250 or more、DR400%: ISO500 or more
White balance
Auto
White Priority / Auto / Ambience Priority
Custom
Custom1 - 3
Color temperature selection
2500K - 10000K
Preset
Daylight / Shade / Fluorescent Light-1 / Fluorescent Light-2 / Fluorescent Light-3 / Incandescent Light / Underwater
Clarity setting
±5 steps
Self-timer
Still
10sec. / 2sec.
Movie
10sec. / 5sec. / 3sec.
Interval timer shooting
Yes (Setting : Interval, Number of shots, Starting time, Interval timer shooting exposure smoothing, Interval priority mode)
Wireless transmitter
Standard
IEEE802.11a/b/g/n/ac (standard wireless protocol)
Encryption
WPA/WPA2 mixed mode, WPA3
Access mode
Infrastructure
Bluetooth®
Standartd
Bluetooth Ver. 4.2 (Bluetooth low energy)
Operating frequency (Center frequency)
2402 - 2480MHz
Terminal
Digital interface
USB Type-C (USB3.2 Gen2x1)
HDMI output
HDMI Micro connector (Type D)
Others
ø3.5mm, stereo mini connector (Microphone)
ø2.5mm, Remote Release Connector
Hot shoe
Synchronized terminal
Power supply
NP-W235 Li-ion battery (included)
Battery life for still images*2
Economy Mode: Approx. 740 frames
Normal Mode: Approx. 580 frames
*When XF35mmF1.4 R is set
Actual battery life of movie capture*2
6.2K: Approx. 90min. (29.97p)
4K: Approx. 80min. (59.94p)
Full HD: Approx. 90min. (59.94p), Approx. 100min. (120P)
*Face detection is set to OFF
Continuance battery life of movie capture*2
6.2K: Approx. 130min. (29.97p)
4K: Approx. 130min. (59.94p)
Full HD: Approx. 150min. (59.94p)
*Face detection is set to OFF
Dimensions
Width: 129.5mm
Height: 91mm
Depth: 63.8mm
(Minimum Depth: 37.9mm)
Weight
including battery and memory card: Approx. 557g
excluding battery and memory card: Approx. 476g
Operation Environment
Operating Temperature
-10℃ - +40℃
Operating Humidity
10% - 80% (no condensation)
Starting up period
Approx. 0.49sec.
Accessories included
Li-ion battery NP-W235
AC power adapter AC-5VJ
Plug adapter
USB cable
Headphone adapter
Shoulder strap
Body cap
Hot shoe cover
Sync terminal cover
Reviews
X-T1 was originally released in 2014 to celebrate Fujifilm's 80th anniversary. It would go on to lead a mirrorless camera revolution. Almost a decade and five generations later, Fujifilm's latest imaging technology has come to X-T5, bringing photographers unrivalled image quality in a timeless, classic, and beloved camera body.
4:2:2 10-BIT
INTERNAL RECORDING
Five generations of
technological evolution
Fifth-generation X-Trans CMOS 5 HR sensor and X-Processor 5 bring the most advanced imaging technologies ever to X Series.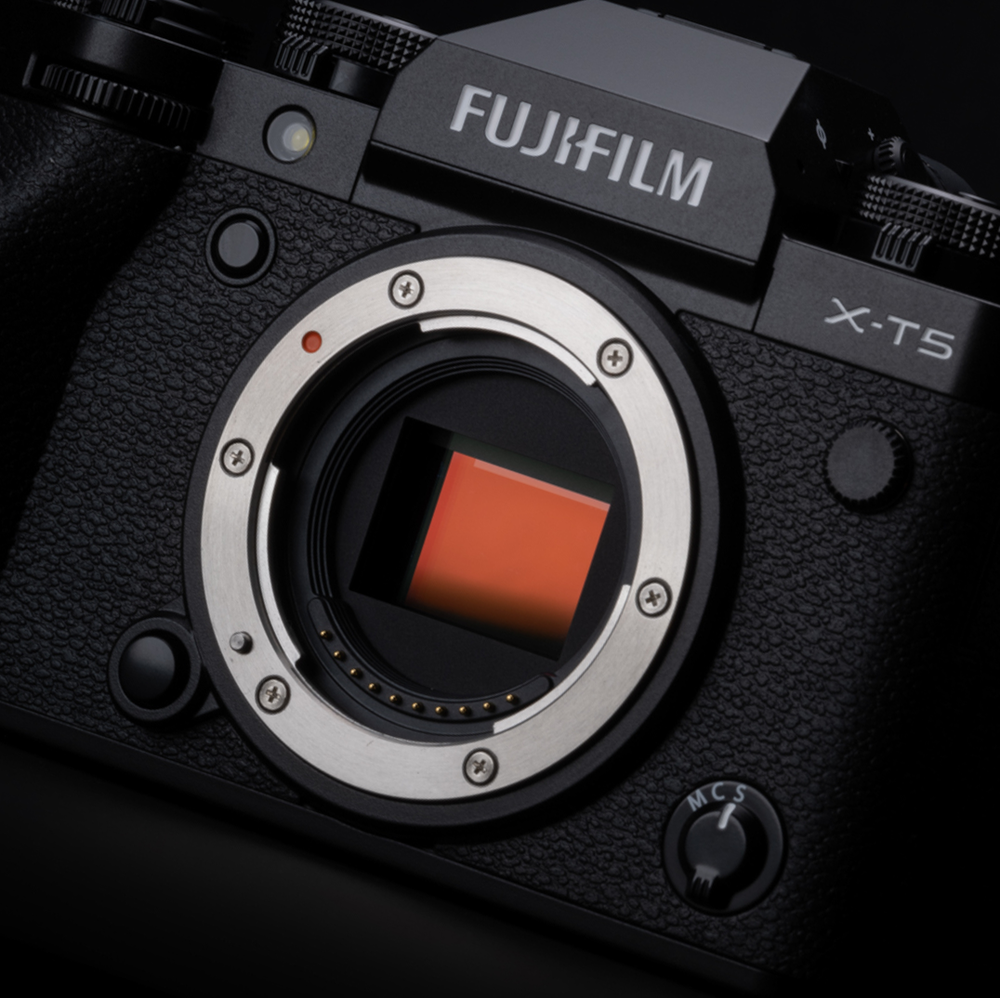 High Res 40.2MP BSI Imaging Sensor
The high-resolution 40.2MP X-Trans CMOS 5 HR sensor has an enhanced image-processing algorithm that boosts resolution without compromising the signal-to-noise ratio, delivering astonishing image quality.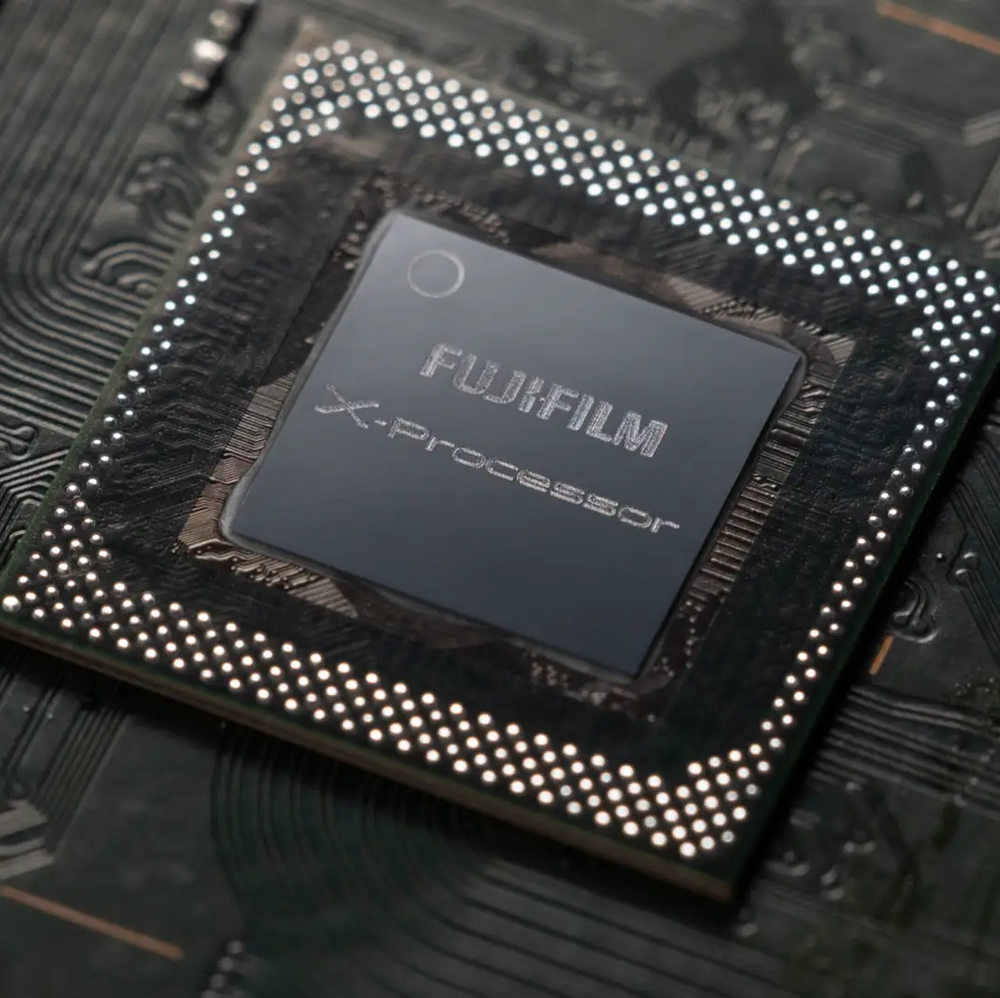 2x Faster than previous generation
AI processing technology.
Next generation HEIF image file format.
Reduced power consumption.
Twice the processing speed of X-Processor 4
Three dials control ISO, shutter speed, and exposure compensation from the camera's top-plate. Together with the aperture ring on most XF lenses, all exposure settings can be checked and adjusted before powering on the camera. Create with confidence and concentrate on making an image.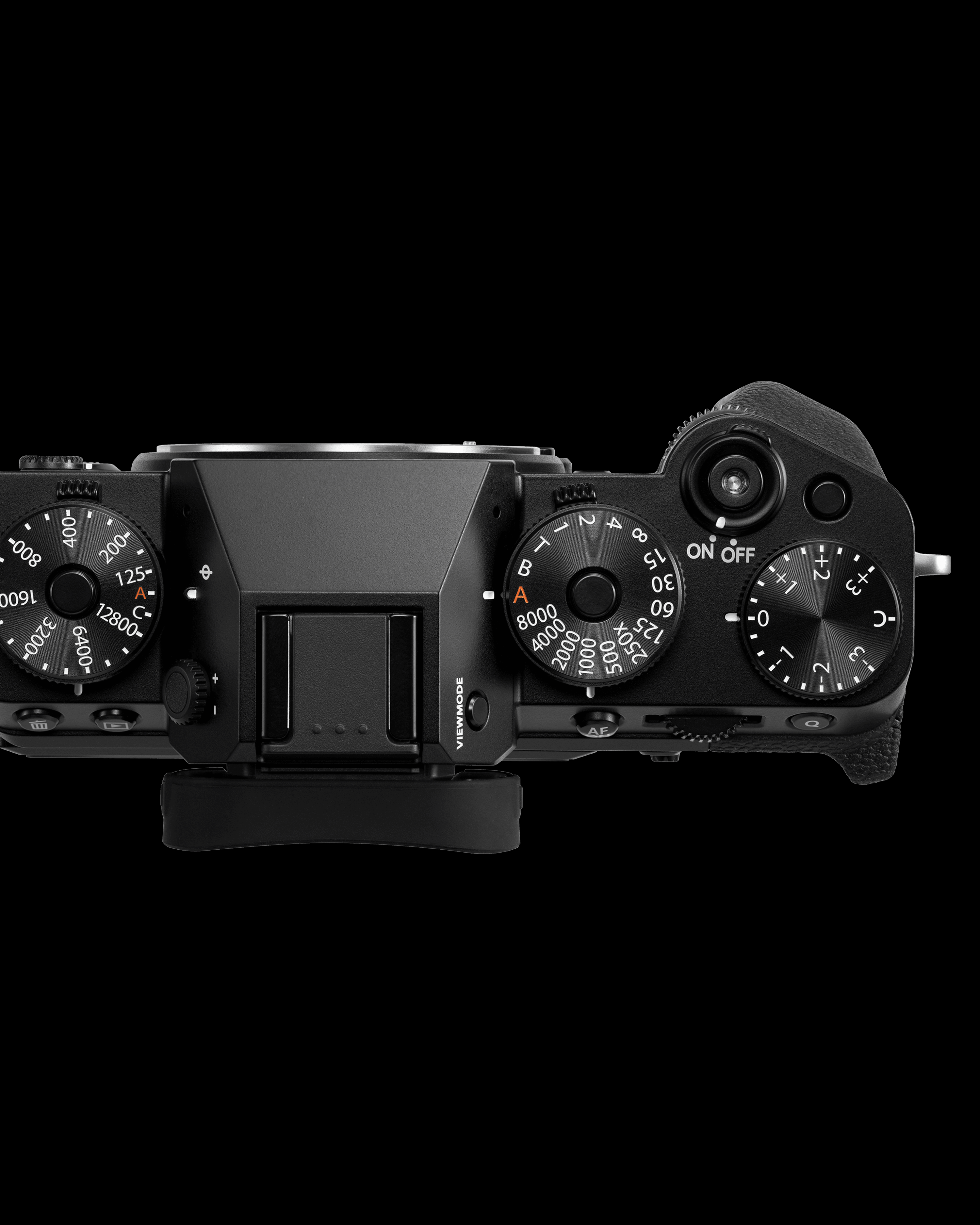 Kankavee Kanjanadecha | X-T5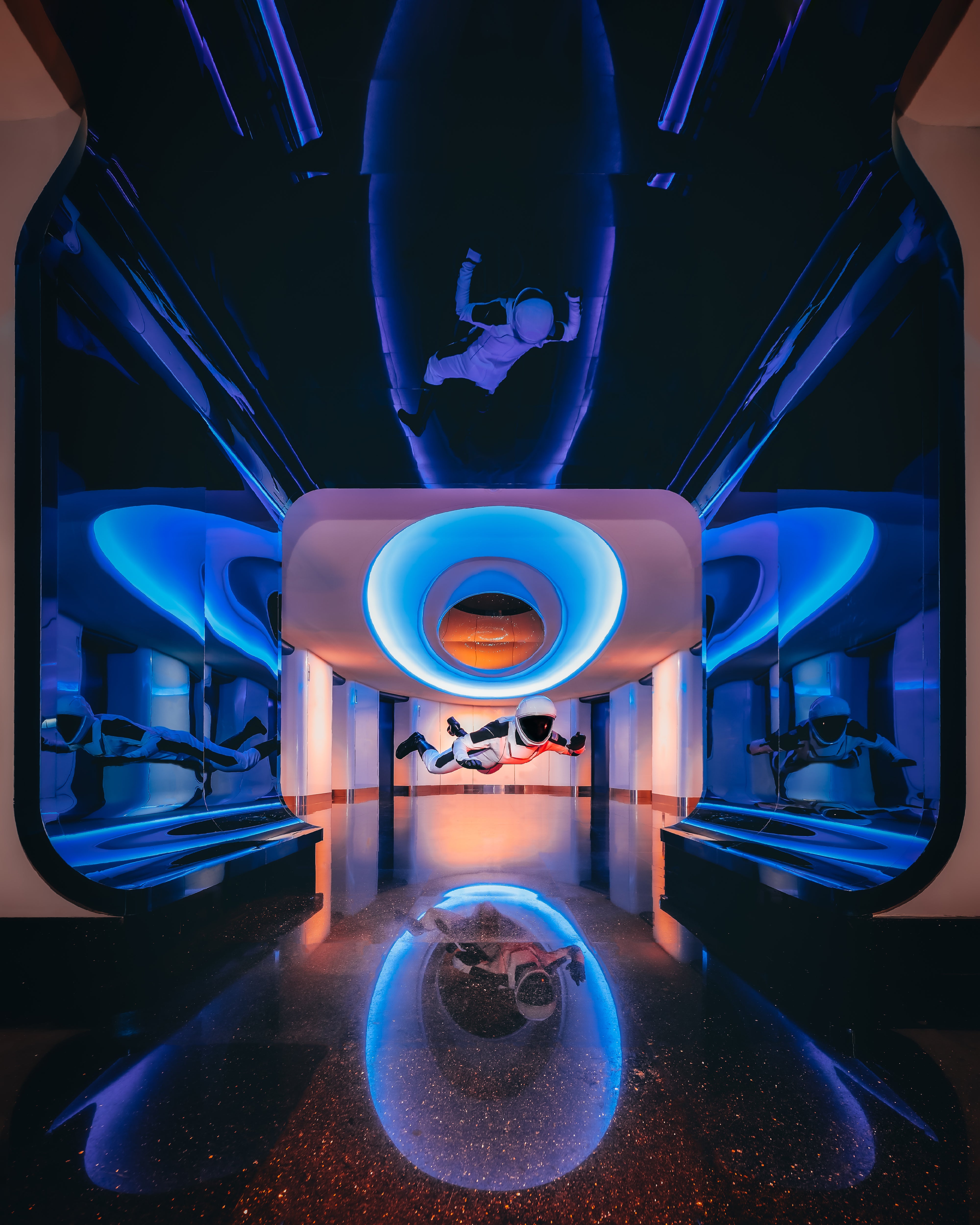 Lightweight, high performance
X-T5 features a five-axis in-body image stabilisation (IBIS) system that provides up to 7.0 stops of compensation and a 3.69 million dot EVF with an 0.8x magnification ratio. Despite this, the camera body only weighs 557g (1.23lb). Dials and buttons provide easy operation, letting life's most precious moments stand a chance of being documented to see another day.
A three-way tilting LCD offers enhanced versatility, particularly when working at waist level or in portrait orientation. The combination of tilting LCD and centre viewfinder aligns the lens, camera, and photographer on the optical axis, for a more comfortable and intuitive image-making experience.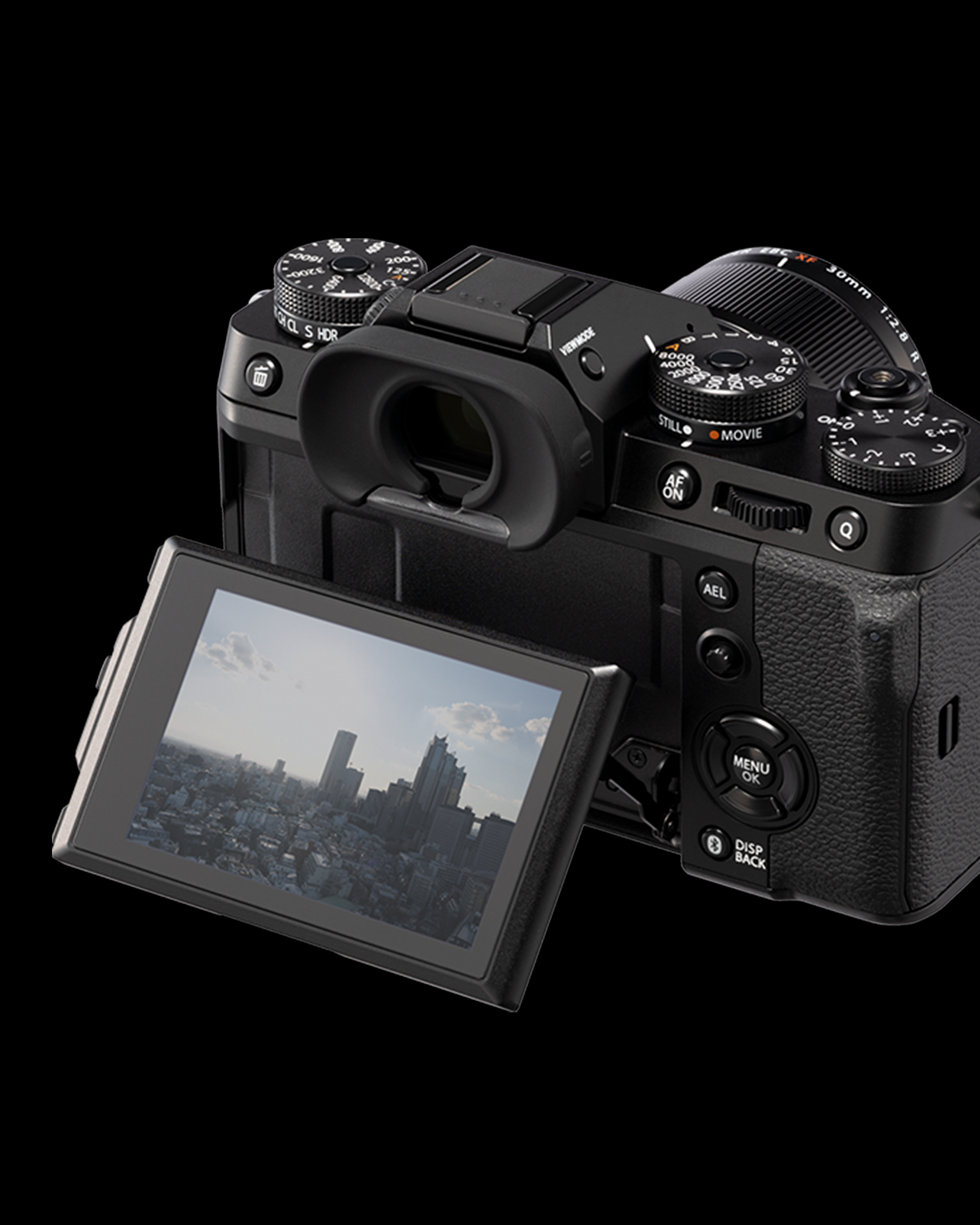 Mr Whisper | X-T5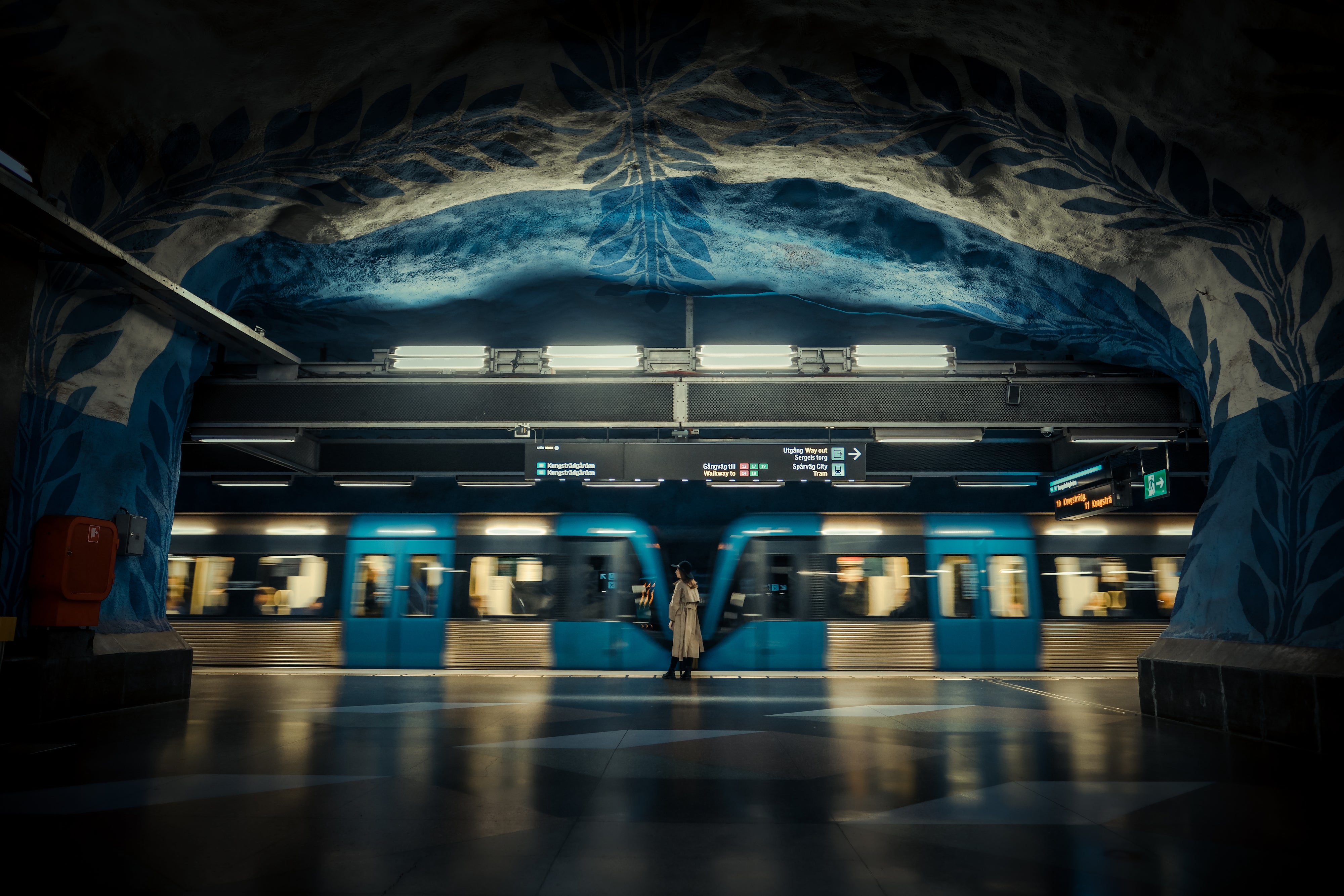 Deep-Learning AI Technology
SUBJECT-DETECTION AUTOFOCUS
X-Processor 5 features subject-detection AF that is built using Deep-Learning AI Technology. In addition to providing incredible AF tracking and detection for human faces and eyes, X-T5 can now also automatically detect and track a broad range of subjects, which include animals, birds, cars, motorcycles, bicycles, airplanes, and trains. This allows photographers to concentrate on composition and creativity, confident that X-T5 will track focus accurately.
19 Film Simulation modes inside of X-T5 digitally replicate the look of the classic photographic film stocks developed by Fujifilm for over 85 years. Reproduce the classic colours and tones that Fujifilm are known for, or add an artistic flair and start to Build Your Legacy.
VBAI | X-T5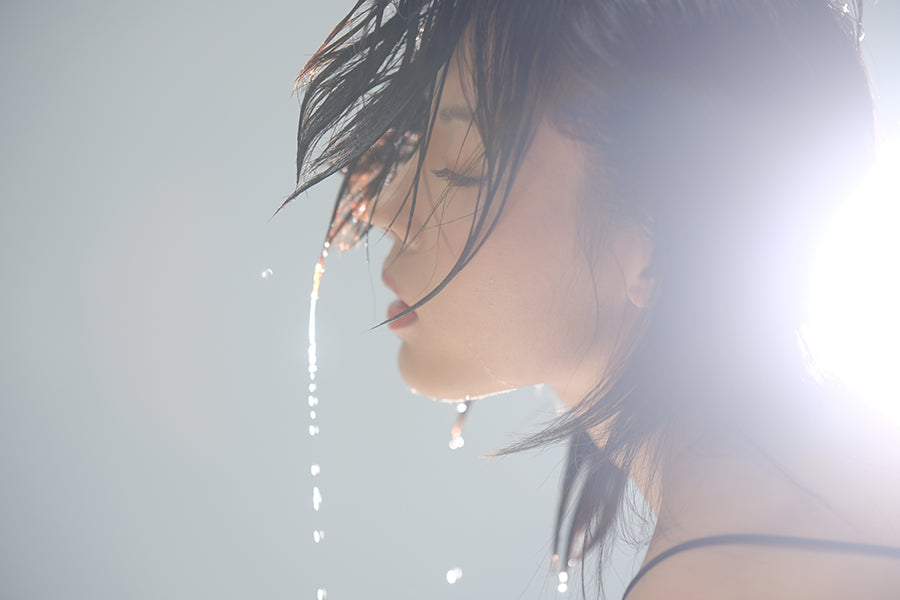 Based on FUJICHROME ASTIA, a reversal film designed for fashion portraits, this Film Simulation mode priorities soft and faithful reproduction of skin tones, while also depicting vivid blue skies and greenery.
Yonghui Wang | X-T5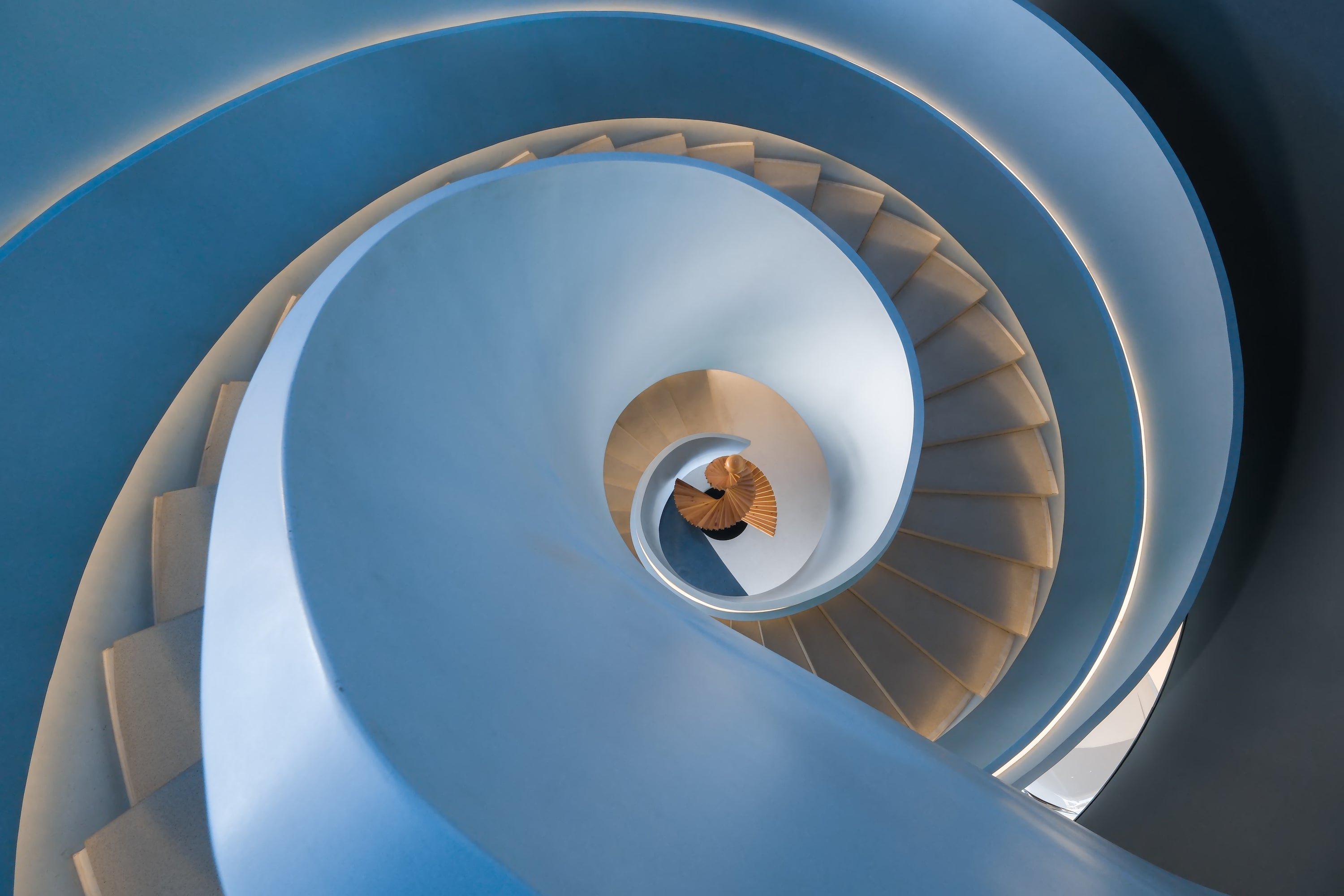 Based on FUJICHROME PROVIA, a reversal film designed for professional use, this Film Simulation mode is great for all subject types, offering a neutral colour reproduction.
Karen Hutton | X-T5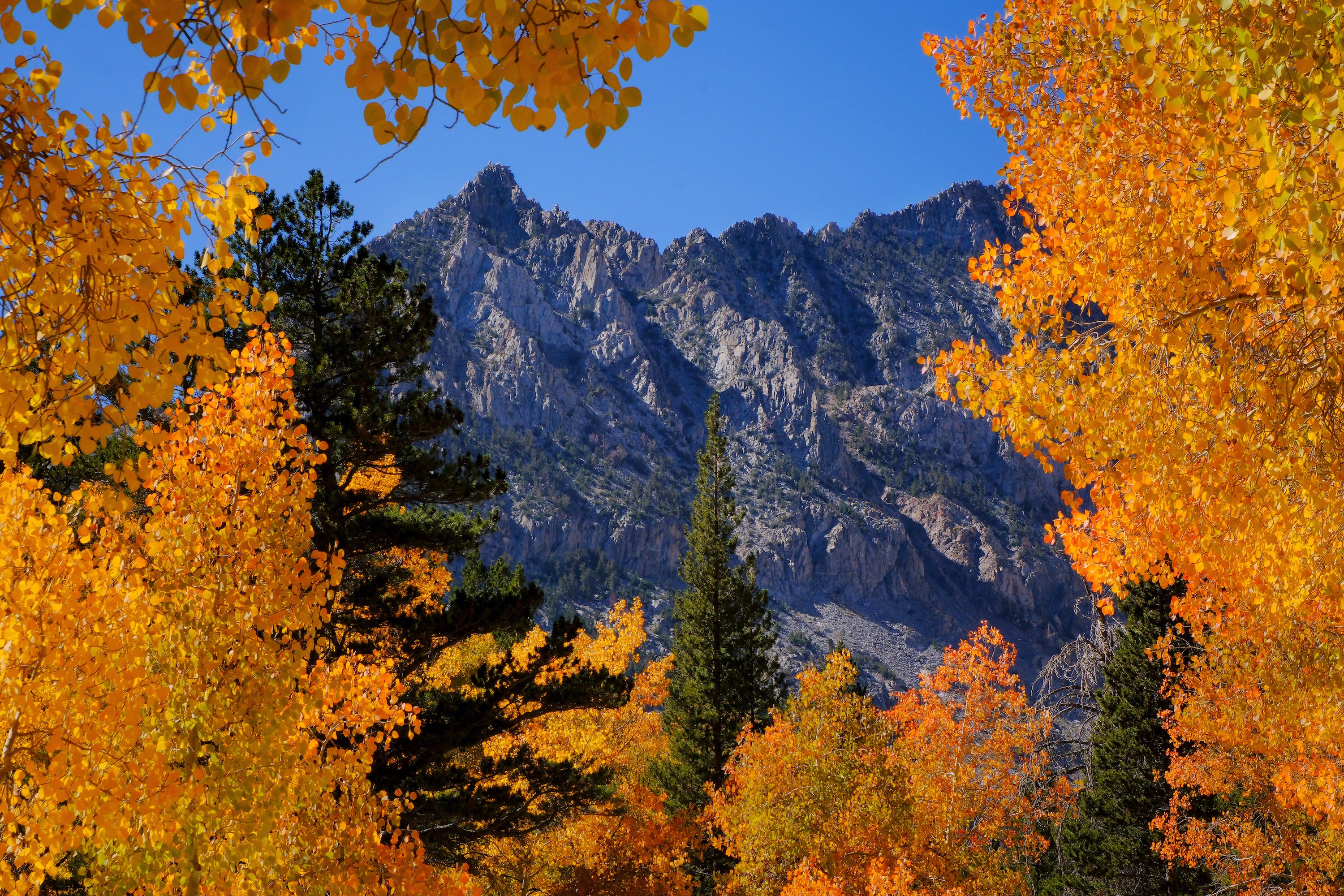 Based on FUJICHROME Velvia, an ultra-vivid reversal film designed for professionals, this Film Simulation mode provides richer and more high-contrast colours than the PROVIA/STANDARD. It is a favourite of landscape photographers.
Patina Photography | X-T5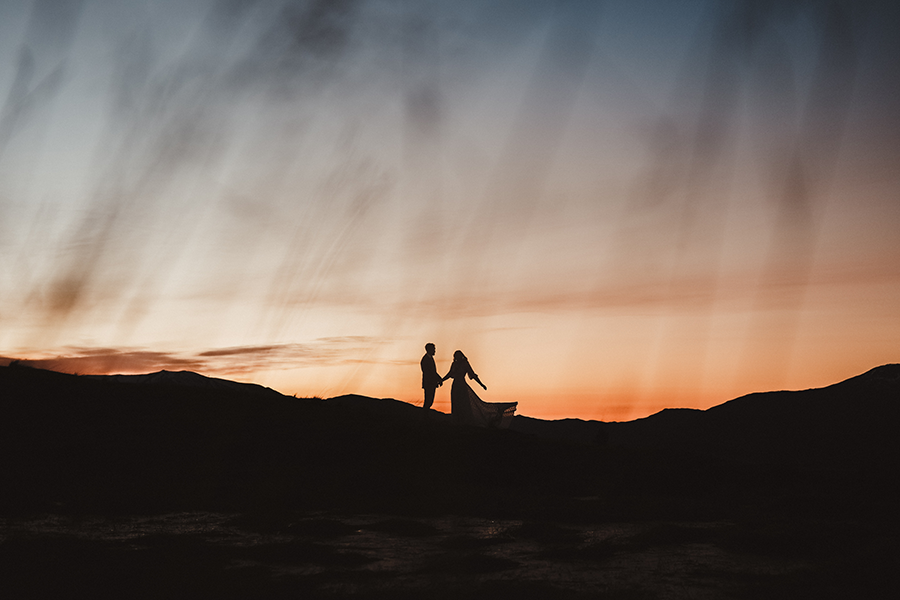 This Film Simulation mode is designed to reproduce a look similar to documentary magazines of the 20th century. Its low-saturation and hard tonal gradation in shadows make it a perfect choice for documentary photography with a touch of realism.
Nattahakit Chanthrasut | X-T5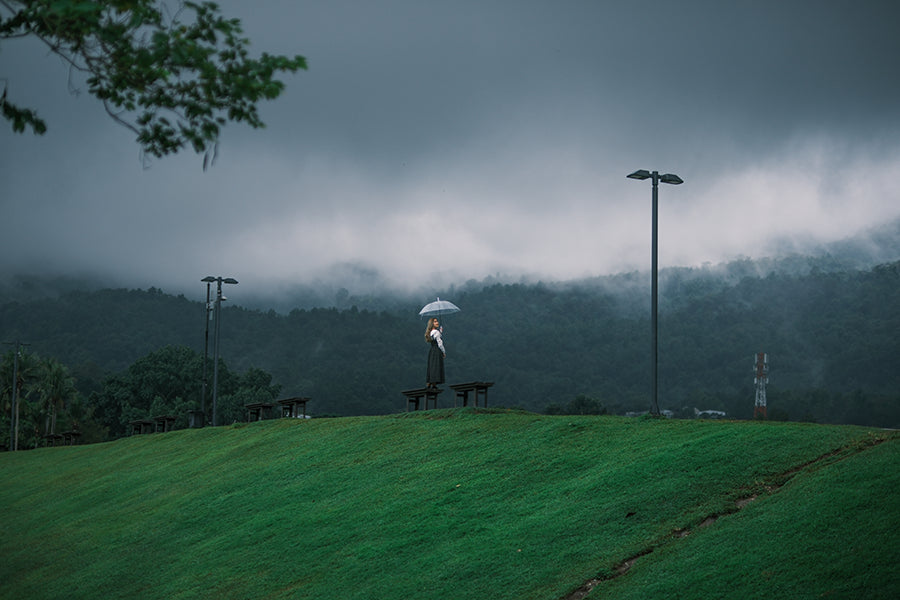 Based on SUPERIA, a colour negative film loved by generations of photographers, this Film Simulation mode provides high-contrast tonal gradation. It adds depth and definition to colours by adjusting their shades in highlights and shadows, while reducing saturation.
160MP Pixel Shift Multi-Shot
X-T5 features Pixel Shift Multi-Shot with the help of the Pixel Shift Combiner software, can produce a single, ultra-high-resolution 160MP image with a single touch of the shutter button. Using in-body image stabilisation to shift the sensor by a half pixel between each frame, X-T5 precisely makes 20 frames to ensure every red, green, and blue pixel has the same information. The result is a final image with almost no false colours visible.
Krittanun Tantraporn | X-T5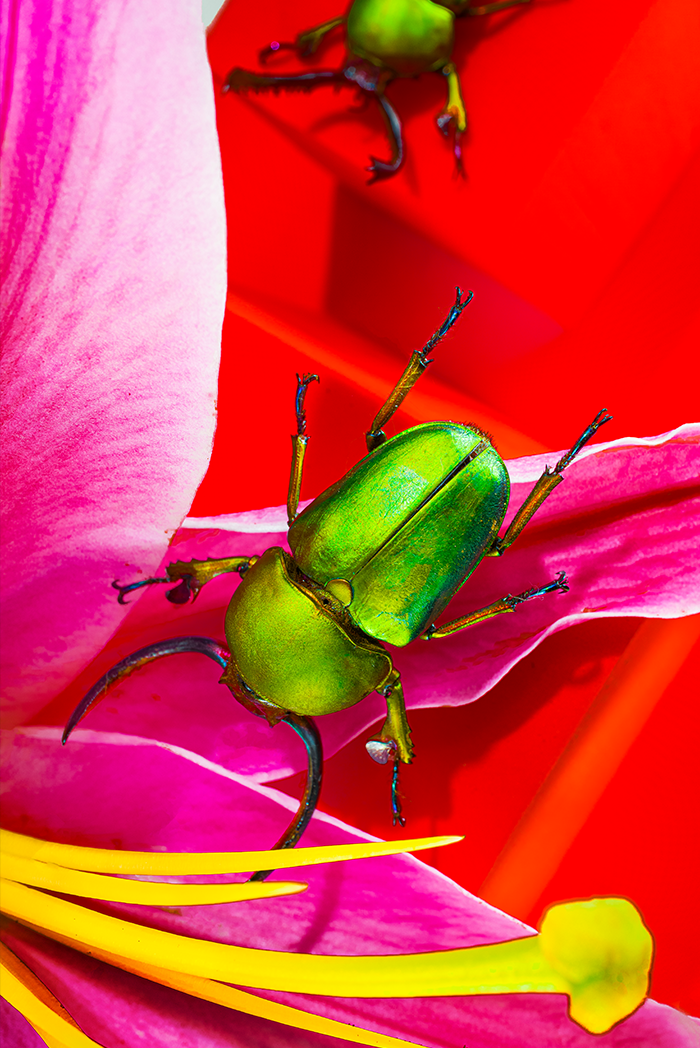 1/180,000SEC SHUTTER SPEED
X-T5 has a maximum electronic shutter speed of 1/180,000, an increase of approximately 2.5 stops compared to other X Series cameras. Use it with wide apertures in extremely bright environments for more creative options, or to freeze action at the perfect moment.
Yuting Sun | X-T5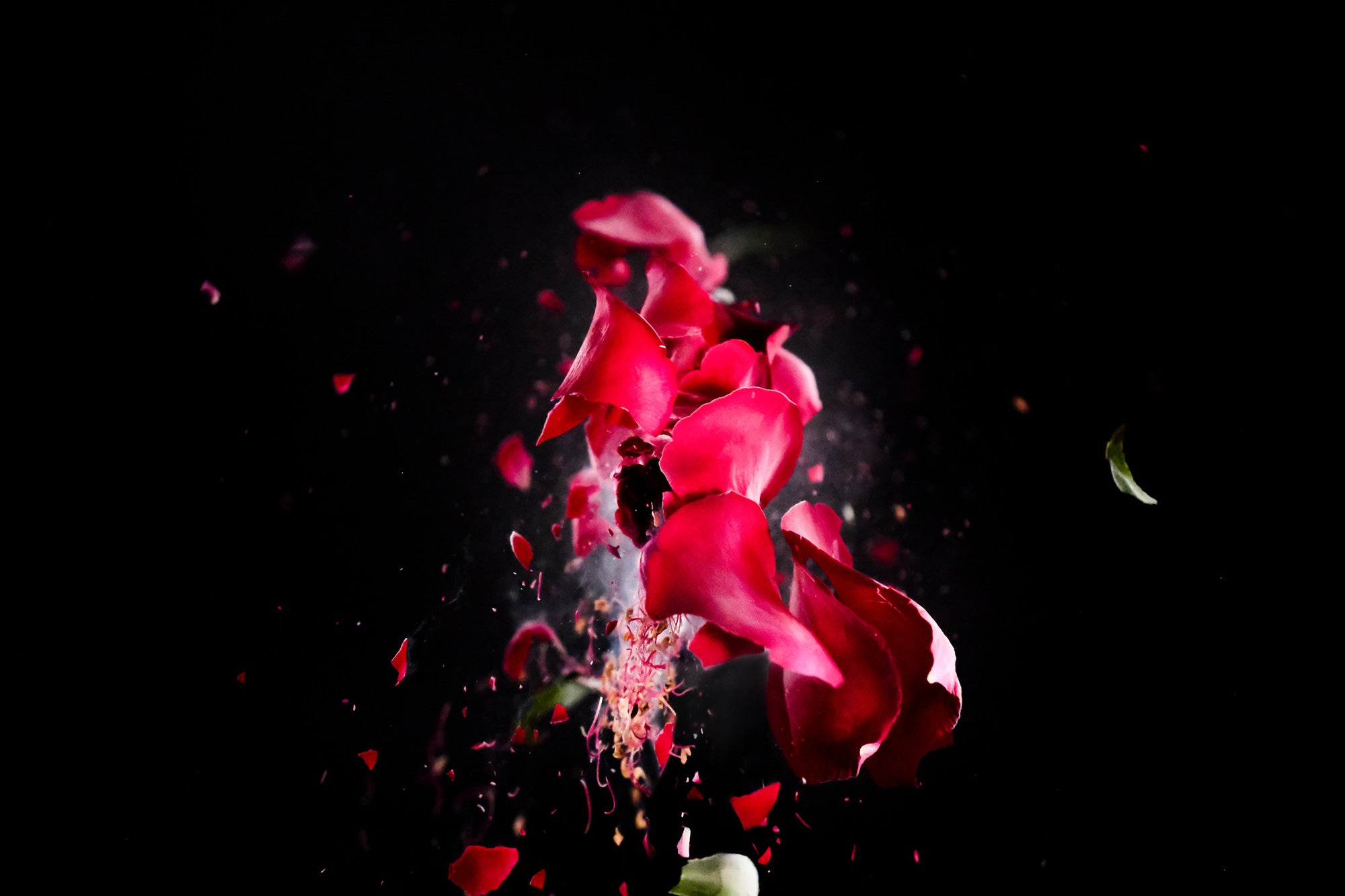 6.2K movies can be recorded internally at 30p in 4:2:2 10-bit colour, delivering high-definition footage with rich colour detail.
In addition to F-Log, X-T5 also supports F-Log2, which records an expanded dynamic range of 13+ stops.* This range is wider than current F-Log, broadening post-production potential. 2
When combined with an ATOMOS HDMI device, RAW video output from the X-T5 can be recorded as 12-bit Apple ProRes RAW at resolutions up to 6.2K and frame rates up to 29.97fps. When combined with Blackmagic Design Video Assist 12G, RAW video output from the camera can be recorded as Blackmagic RAW at resolutions up to 6.2K and frame rates up to 29.97fps.
ISO 125 standard sensitivity
X-Trans CMOS 5 HR has a more light-efficient pixel structure. ISO 125 – previously an extended sensitivity – is now available natively.
Norifumi Inagaki | X-T5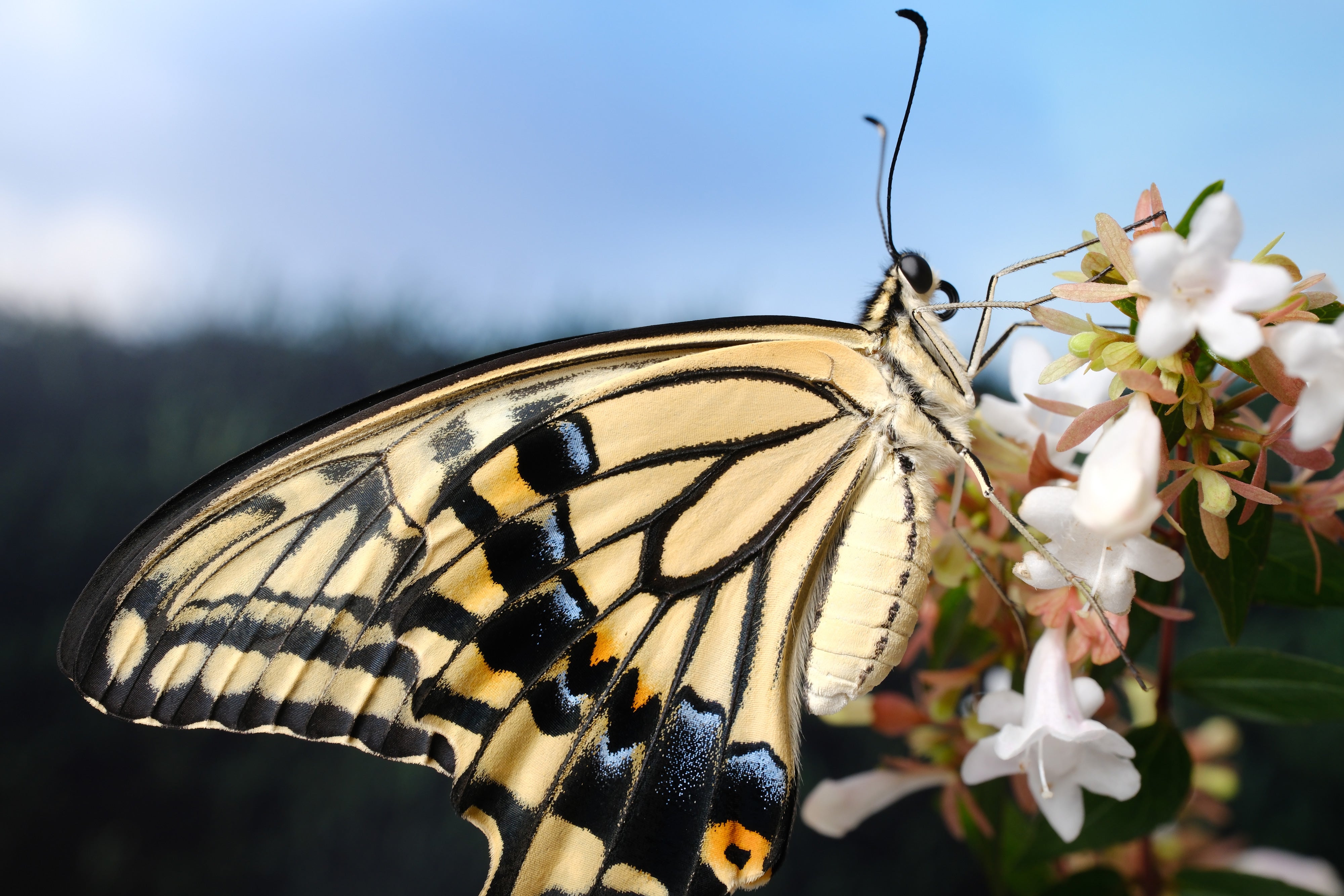 Norifumi Inagaki | X-T5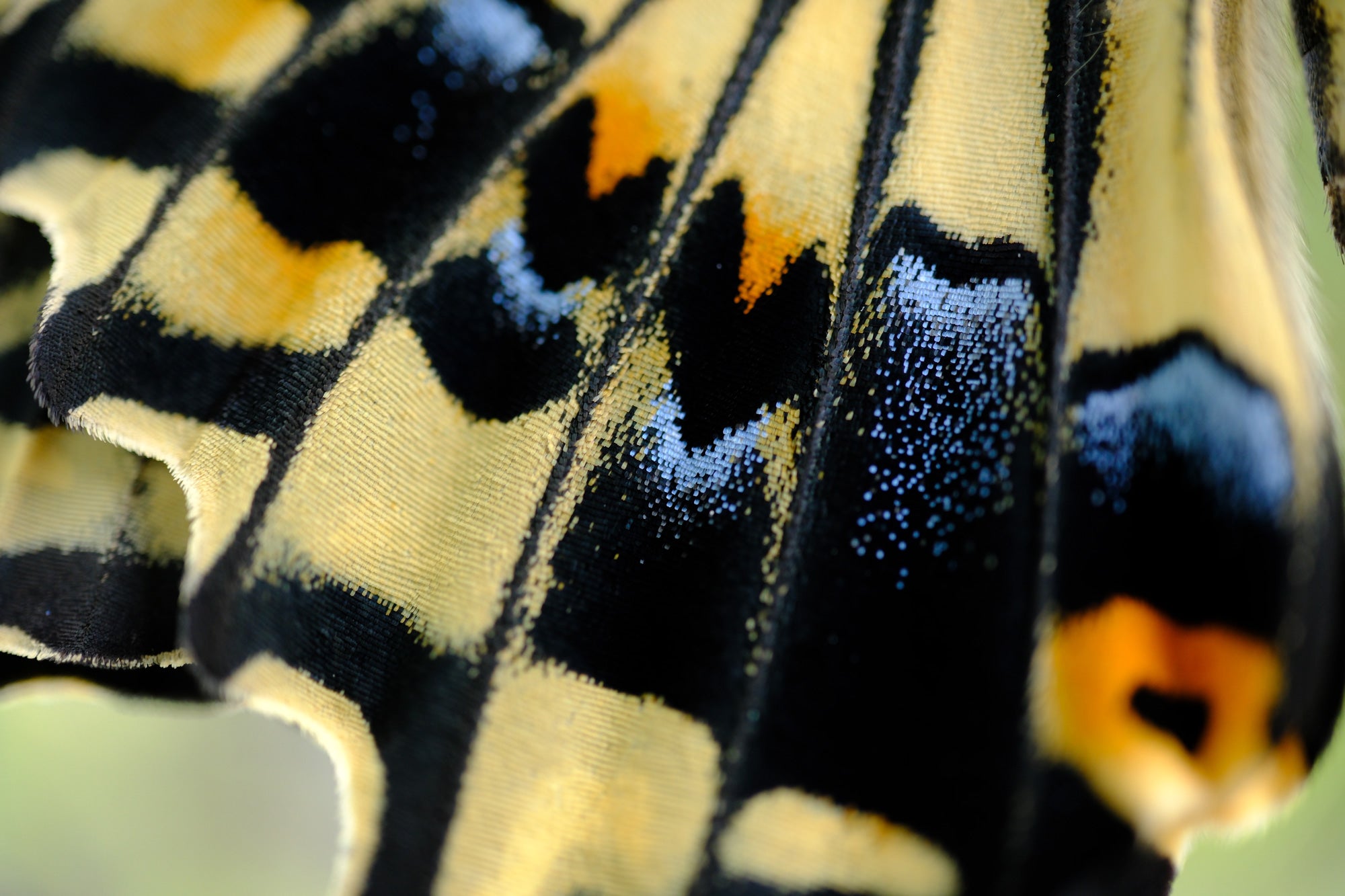 Supports HEIF image format
X-T5 supports the HEIF image format, which delivers 10-bit image quality in files up to 30% smaller than standard JPEGs. The next chapter in delivering high-quality results straight out of camera has officially begun for X Series.
Jakub Cejpek | X-T5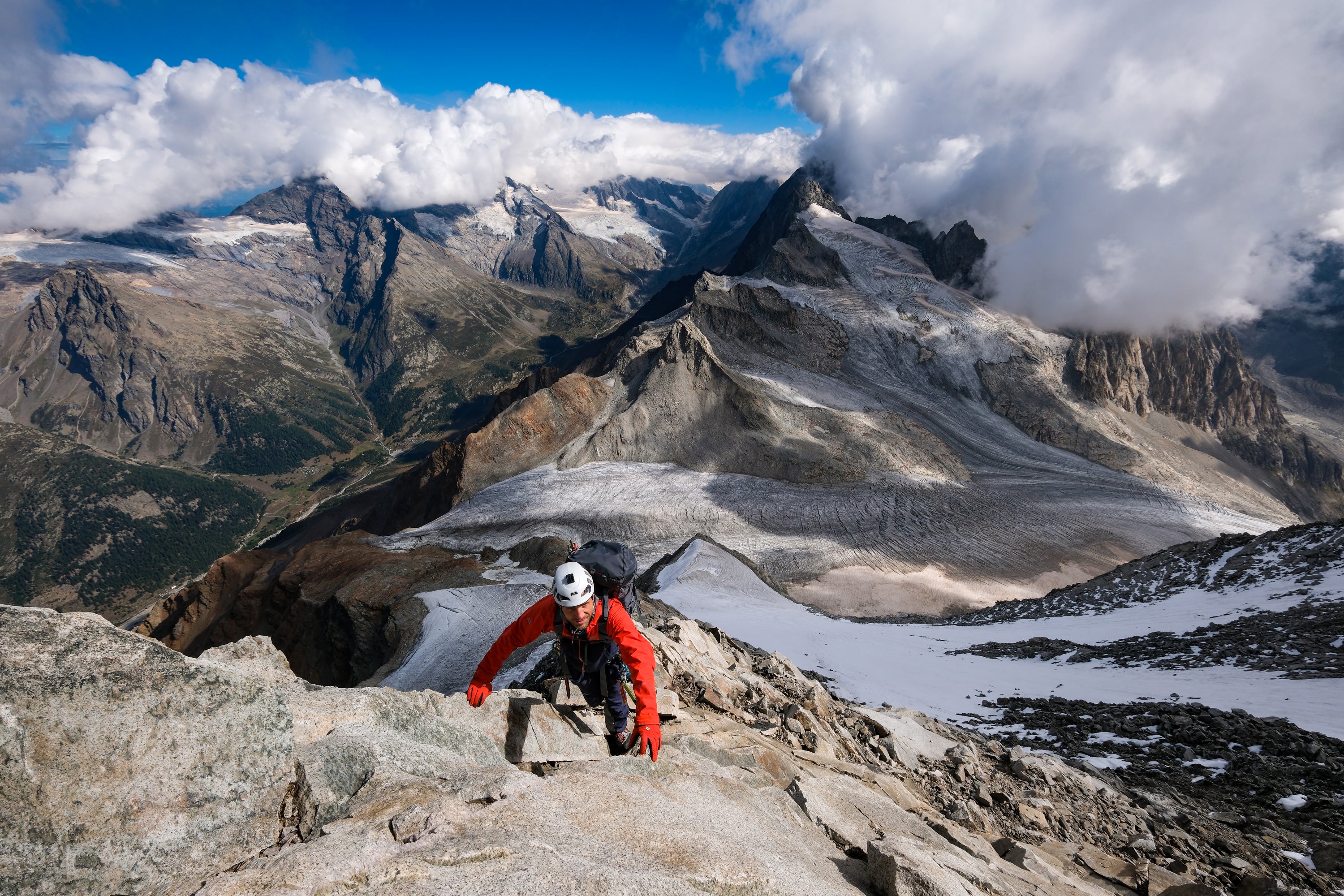 Highly reliable weather resistant body
X-T5 features 56 weather-sealed points for high levels of dust and moisture resistance. It can also operate in temperatures as low as -10°C (14°F).
X-T5 features dual SD card slots, both with UHS-II compatibility.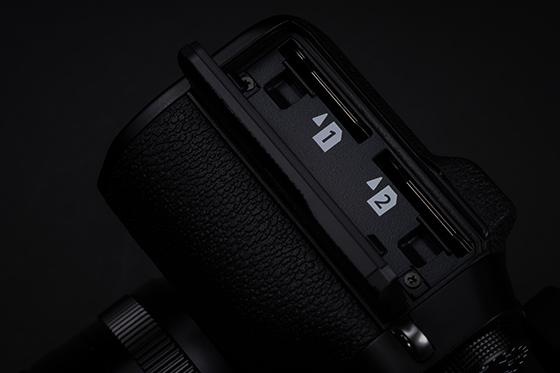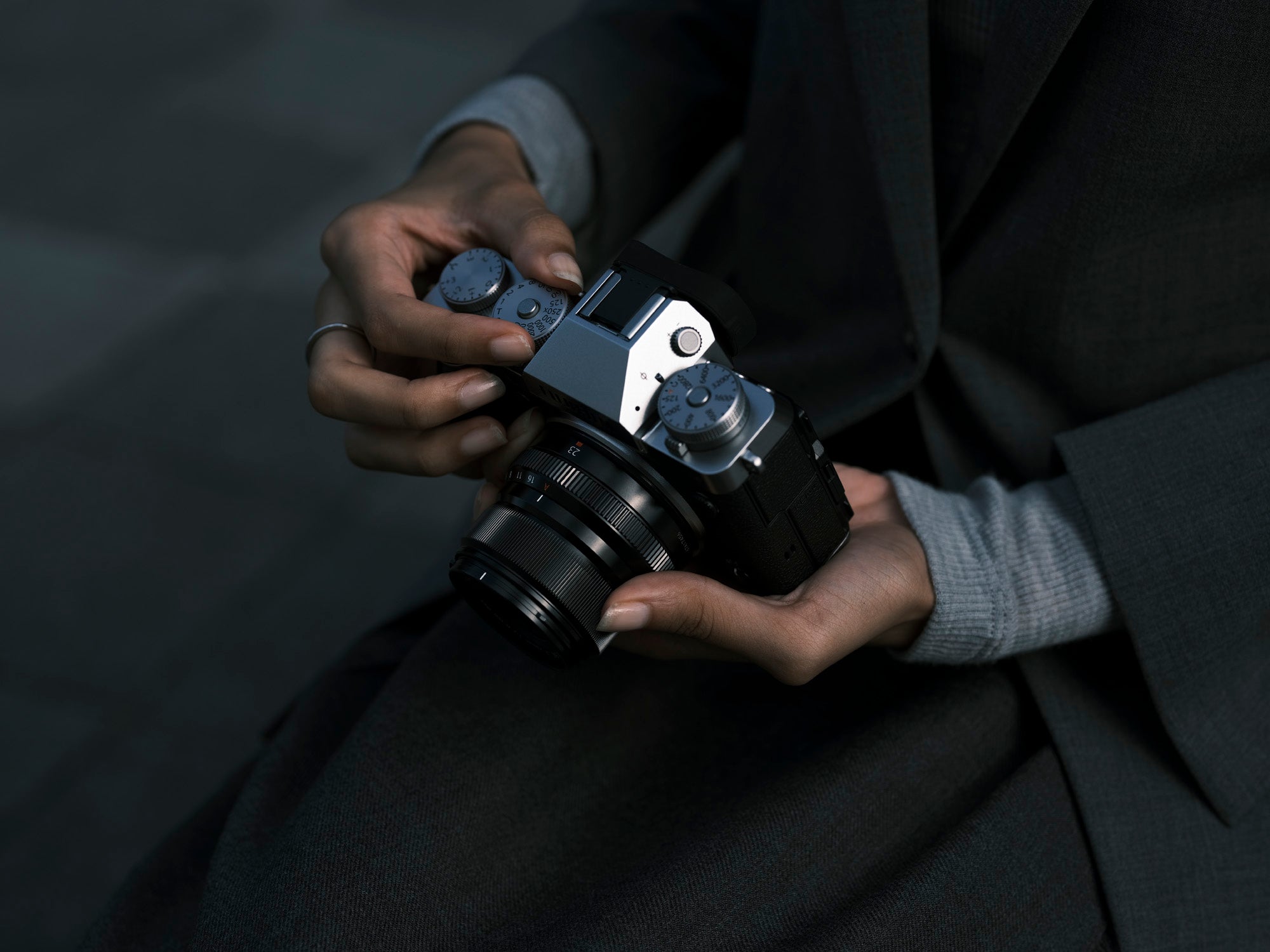 MHG-XT5 substantially improves the ability to handhold the camera and does not need to be removed when changing a battery or SD card. An Arca-Swiss style dovetail is also elegantly machined into the bottom of the grip, making it compatible with tripod heads that use the broadly used quick-release system.
Thanks to the reduced power consumption of the X-Processor 5, the battery life for still images has been significantly increased from approximately 600 to 740 frames 3 compared to the X-T4.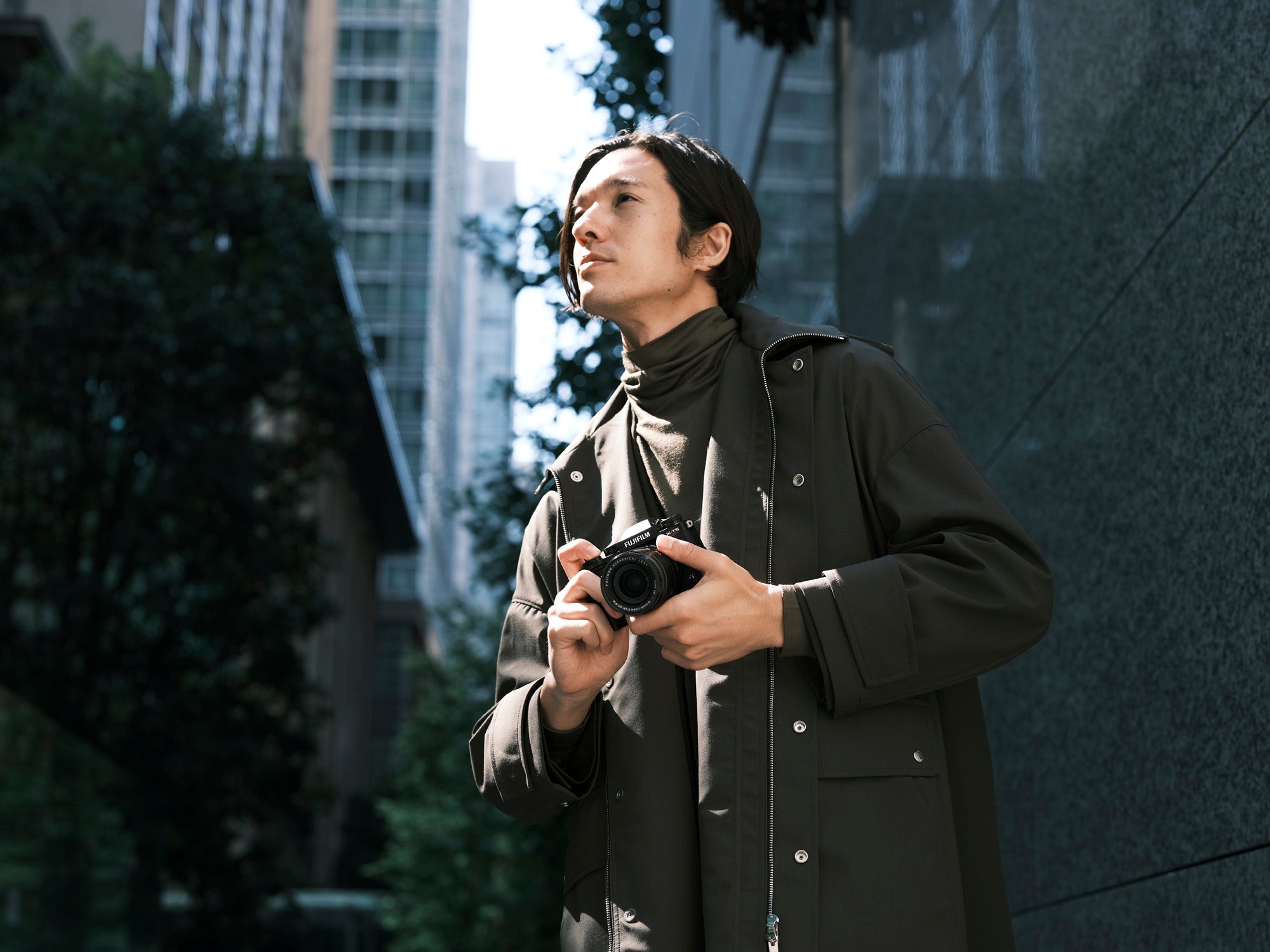 1. Based on CIPA standard
2. When recording F-Log2, based on Fujifilm internal testing.
3. In economy mode