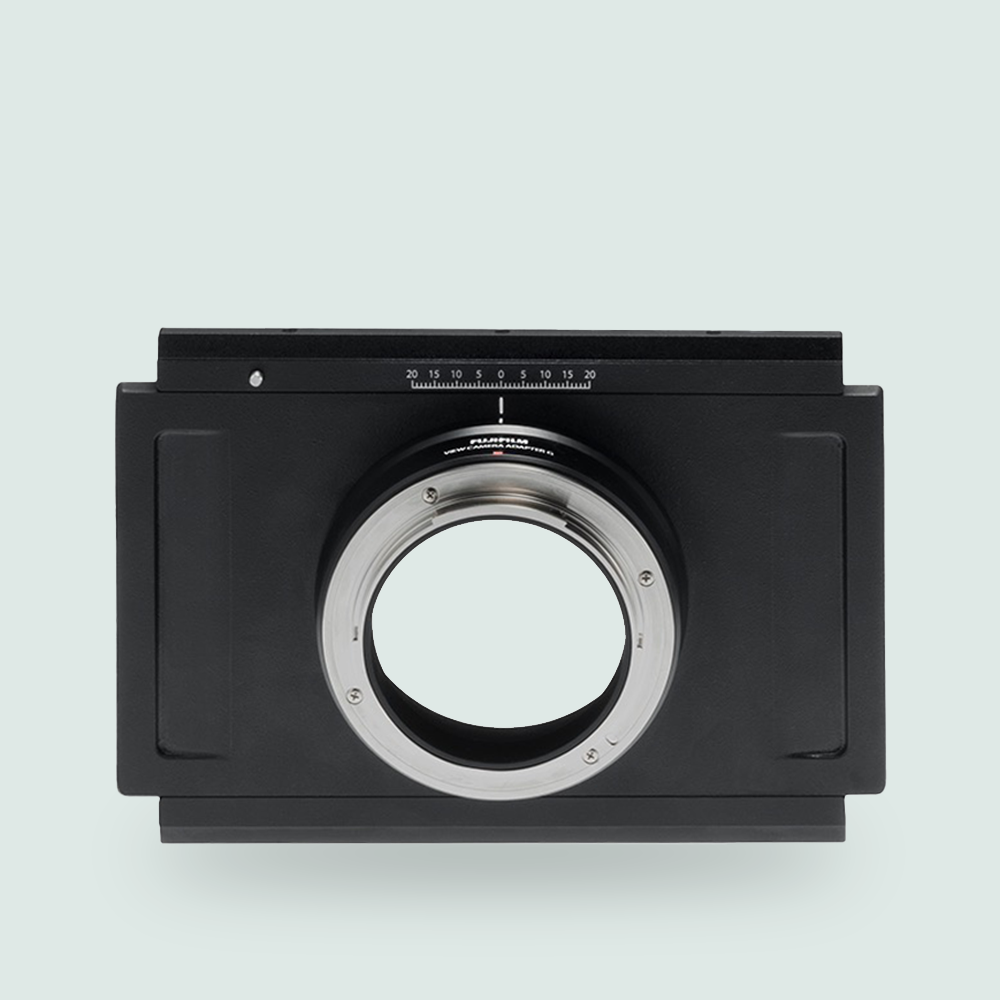 VIEW CAMERA ADAPTOR
Sale price

$599.00
Regular price
(/)
The view camera adaptor can be used when shooting with older FUJINON large format camera lenses, such as the CM FUJINON, etc. The adaptor is mounted in the film camera loading position of the view camera which adopts the film format of the 4×5 size.
The shutter can be used from either the lens side or the body side, allowing the user to choose the optimum method depending on shooting conditions.
The large image circle of the large format lens and variable optical axis functions according to the unique bellows of the view camera can be used to perform tilt shooting photography, effective for product shooting and architectural photography.
There may be instances in which the adaptor cannot be mounted depending on the shape of the view camera.
Compatibility:
GFX100 II / GFX100 / GFX100S / GFX50S II / GFX 50S / GFX 50R
Choose options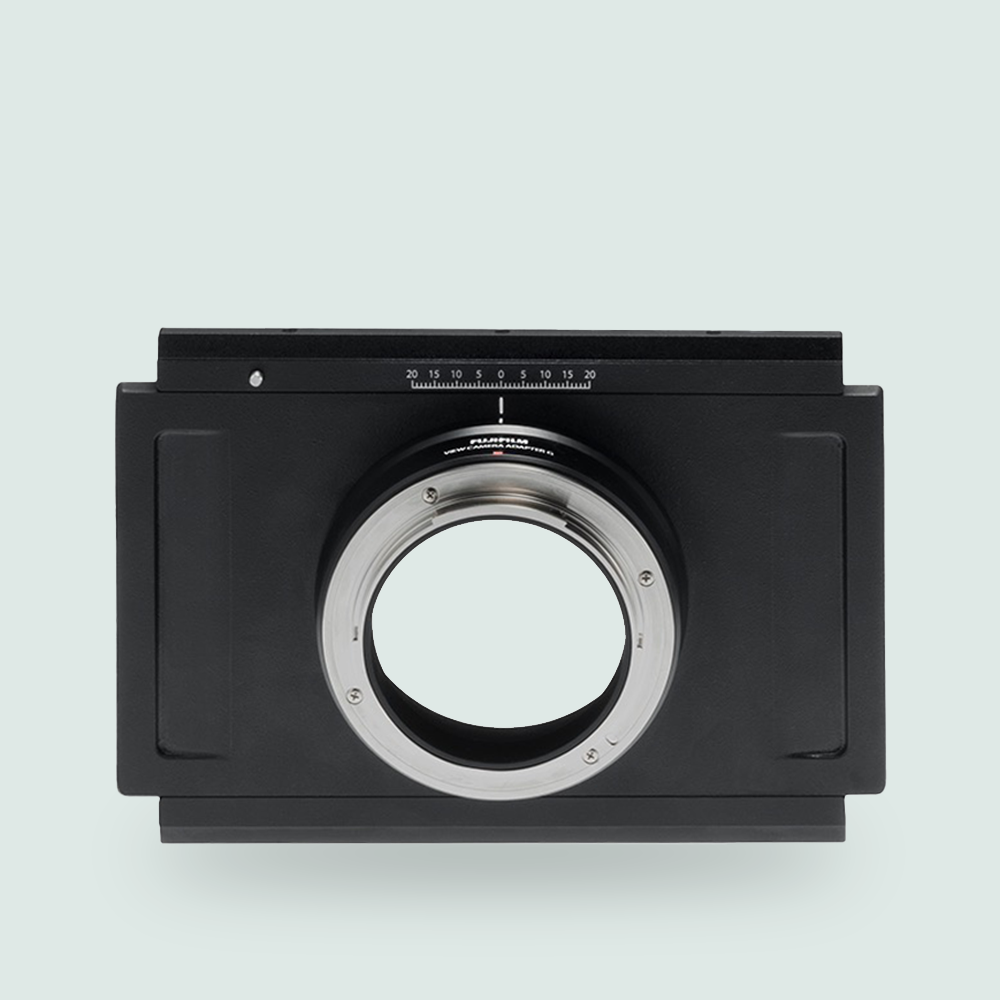 Compatibility
GFX100 II / GFX100 / GFX100S / GFX50S II / GFX 50S / GFX 50R
Reviews