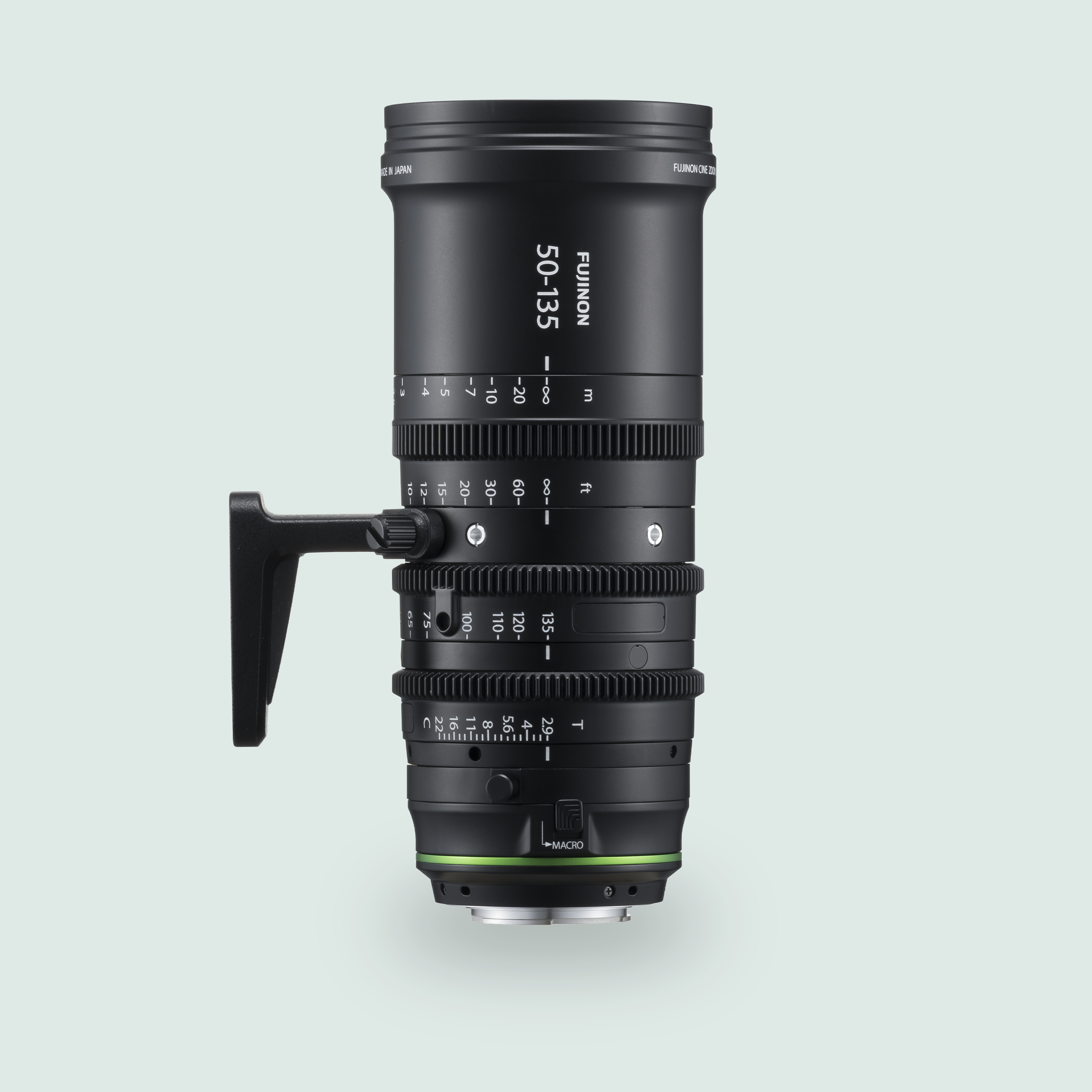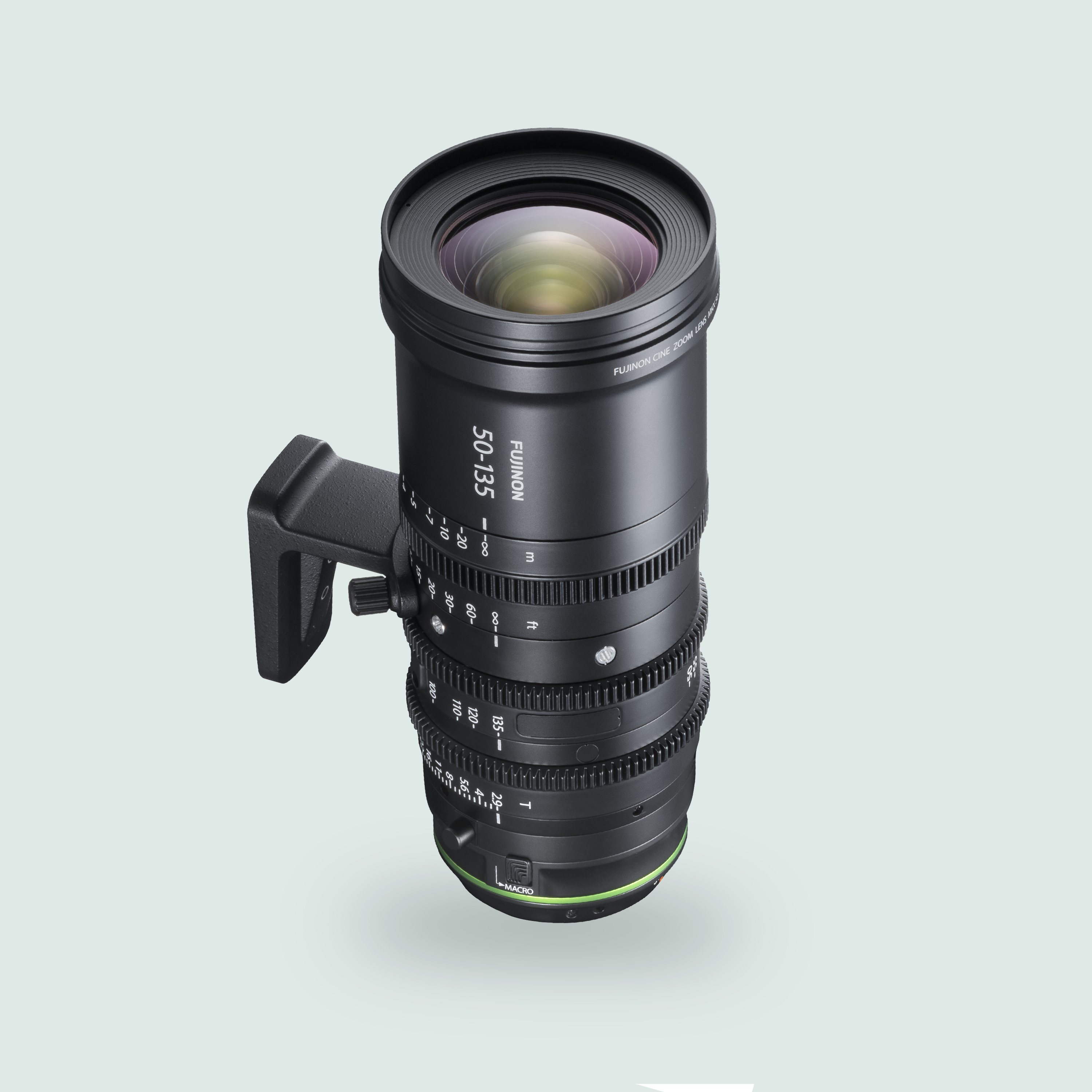 MKX 50-135MM T2.9
Sale price

$6,499.00
Regular price
(/)
The lens delivers high optical performance and comfortable operability for professional video shooting. Along with MKX18-55mmT2.9, MKX50-135mmT2.9 is the first full manual cinema lens to be compatible with the X Series interchangeable cameras.
Choose options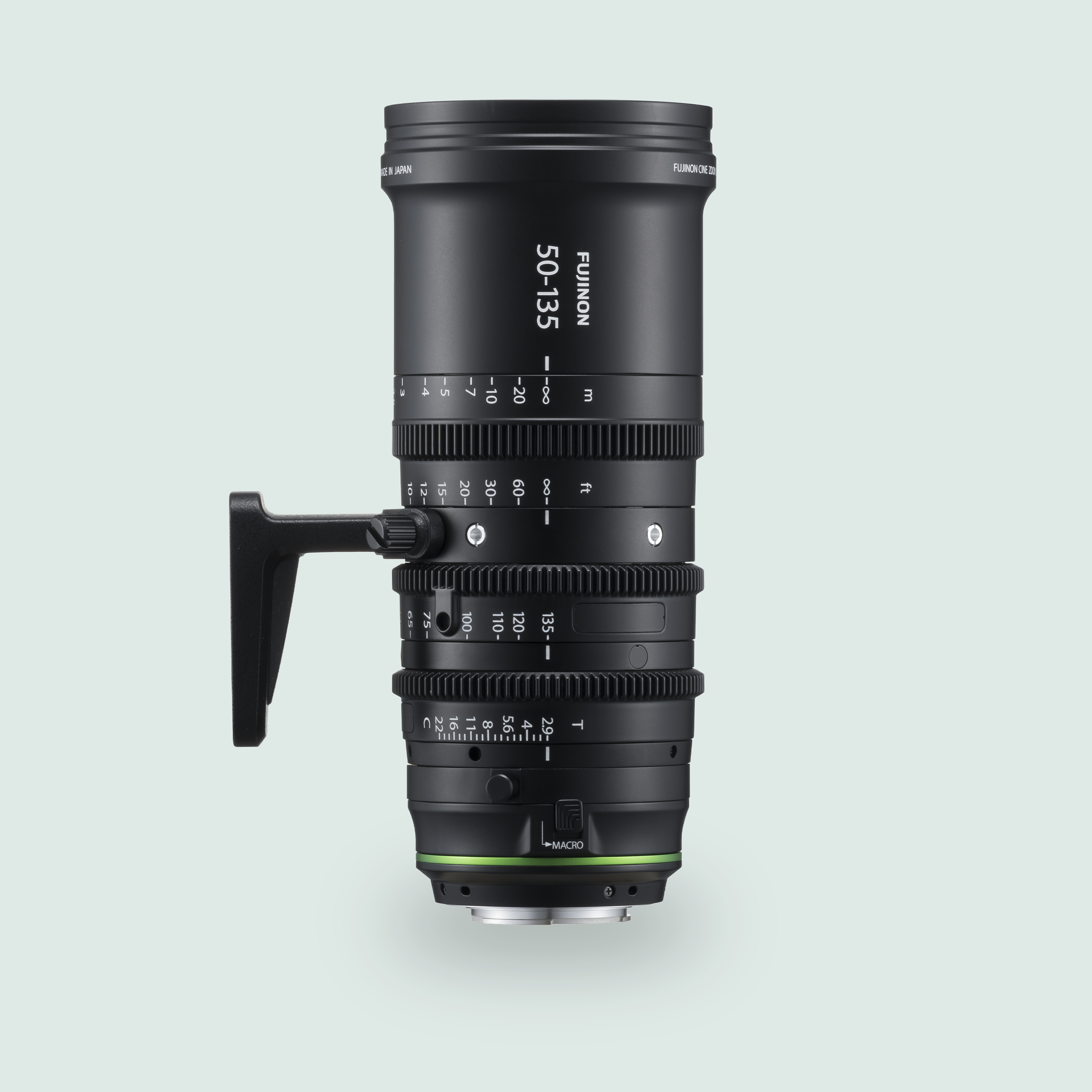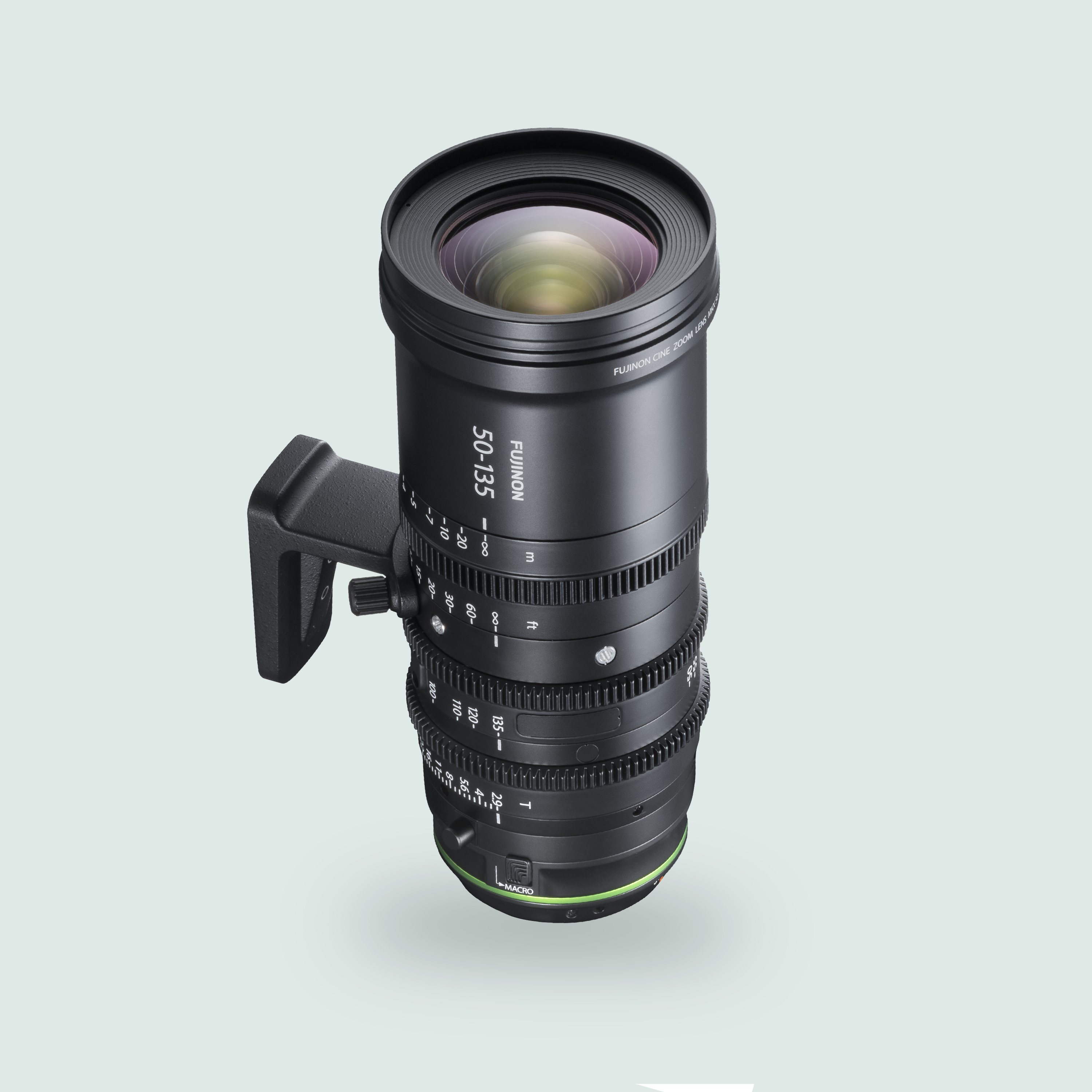 Tech Specs
Type
FUJINON MKX50-135mmT2.9
Lens configuration
22 elements 17 groups
(includes 2 extra low dispersion elements and 2 super extra low dispersion elements)
Focal length
f=50-135mm (76-206mm in 35mm format equivalent)
Angle of view
31.7° - 12.0°
T-No.
T2.9
Max. aperture
F2.8
Min. aperture
F22 - Close
Aperture control
Number of blades
9 (rounded diaphragm opening)
Step size
None
Focus range
1.2m / 3ft. 11in. - ∞
[with wide macro function 0.85m / 2ft. 9in. - (at wide end)]
External dimensions : Diameter x Length*1 (approx.)
ø87mm x 206.6mm
Weight*2 (approx.)
1,100g
Front diameter
85mm
Filter size
ø82mm
Accessories included
Tripod collar foot
Support foot
Zoom lever
Lens cap FLCP-82
Lens rear cap RLCP-001
Lens hood
Wrapping cloth
Reviews
MKX 50-135mm T2.9
High-performance cinema lens
In the 35mm format equivalent, MKX50-135mmT2.9 covers a focal distance from 76mm to 206mm and achieves a constant T2.9 aperture across the entire zoom range, enabling a shallow depth of field as well as a beautiful bokeh effect.

The lens design is optimized for shooting videos as it minimises focus shift and optical axis shift while zooming, and reduces lens breathing (the change of angle of view during focusing).

The lens also features three rings to enable manual and independent operation of focus, zoom and iris (aperture), all with the gear pitch of 0.8M, the same as all other FUJINON cine lenses, which allows the use of all standard third party accessories for video production, e.g. Follow Focus that enable accurate and smooth focusing.

The focus rings can rotate fully up to 200 degrees to facilitate precise focusing. These features make the lens very comfortable and convenient to operate.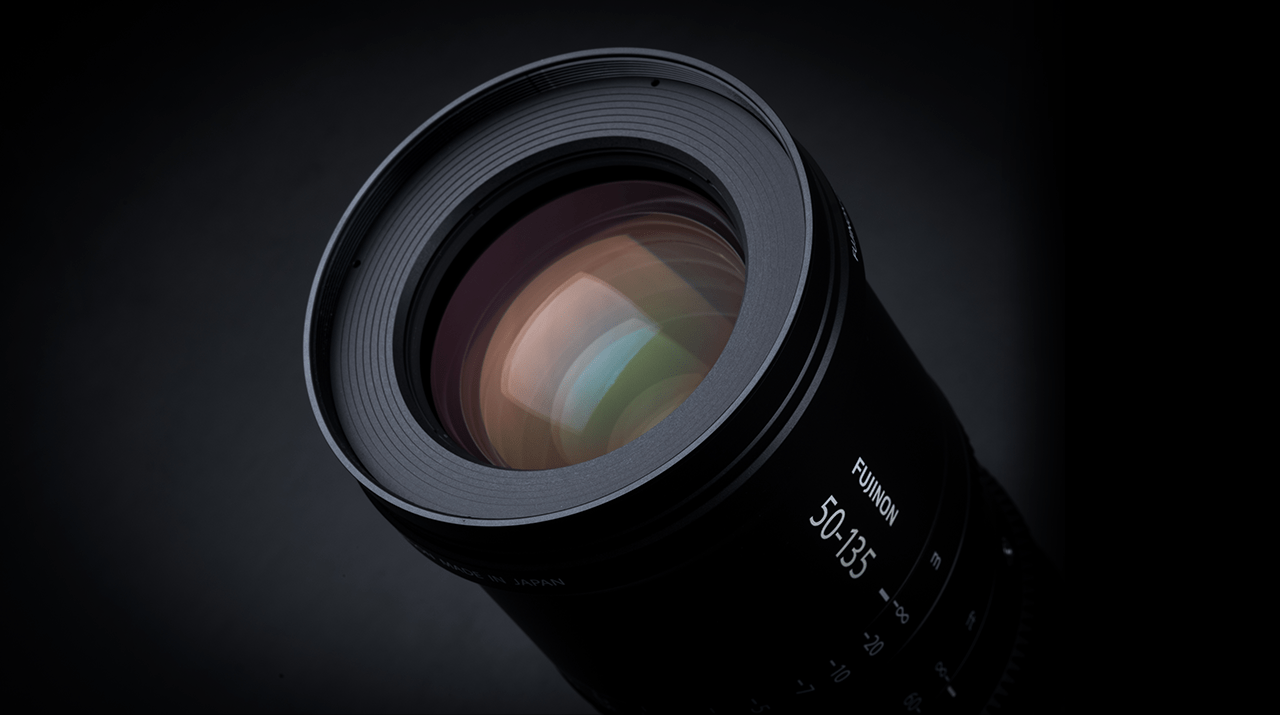 WHICH LENS IS RIGHT FOR YOU?
Select lenses to view their features, specifications and more in a convenient side-by-side view for comparison purposes.
Key Features
Lens Focal Range
Telephoto
Lens Mount
Fujifilm X Mount for X Series camera bodies
Lens Mount
Fujifilm X Mount for X Series camera bodies
Lens Mount
Fujifilm X Mount for X Series camera bodies
Lens Features
Aperture Ring (R), Weather Resistant (WR)
Lens Focal Length
50-135mm
Lens Max Aperture
F2 max. aperture
Lens Max Aperture
F2.8 max. aperture / T-stop T2.9
Lens Max Aperture
F2.8 max. aperture / T-stop T2.9
Lens Min Aperture
F16 min. aperture
Lens Min Aperture
F22 - Close min. aperture
Lens Min Aperture
F22 - Close min. aperture