Sale price

$6,499.00
Regular price
(/)
Tech Specs
Model name
FUJIFILM GFX50S II
Lens Mount
FUJIFILM G mount
Image sensor
43.8mm×32.9mm Bayer array with primary color filter
Number of effective pixels
51.4 million pixels
Sensor Cleaning System
Ultra Sonic Vibration
Image Processing Engine
X-Processor 4
Storage media
SD Card (-2GB) / SDHC Card (-32GB) / SDXC Card (-2TB) / UHS-I / UHS-II / Video Speed Class V90*1
File format of still image
DCF
Compliant with Design rule for Camera File system (DCF2.0)
JPEG
Exif Ver.2.32*2
RAW
14bit RAW (RAF original format)
TIFF
8bit / 16bit RGB (In-camera Raw Conversion Only)
Number of recorded pixels
[L]〈4:3〉 8256 x 6192 〈3:2〉 8256 x 5504 〈16:9〉 8256 x 4640 〈1:1〉 6192 x 6192
  〈65:24〉 8256 x 3048 〈5:4〉 7744 x 6192 〈7:6〉 7232 x 6192
[S]〈4:3〉 4000×3000 〈3:2〉 4000×2664 〈16:9〉 4000×2248 〈1:1〉 2992×2992
  〈65:24〉 4000×1480 〈5:4〉 3744×3000 〈7:6〉 3504×3000
Sensitivity
Still Image
Standard Output: AUTO1 / AUTO2 / AUTO3 / ISO100~12800 (1/3 step)
Extended Output: ISO50 / ISO25600 / ISO51200 / ISO102400
Movie
Standard Output: AUTO / ISO200~6400 (1/3 step)
Exposure control
TTL 256-zone metering / Multi / Spot / Average / Center Weighted
Exposure mode
P (Program AE) / A (Aperture Priority AE) / S (Shutter Speed Priority AE) / M (Manual Exposure)
Exposure compensation
Still
-5.0EV~+5.0EV 1/3EV step
Movie
-2.0EV~+2.0EV 1/3EV step
Image stabilizer
Mechanism
Image sensor shift mechanism with 5-axis compensation
Compensation Effect
6.5 stops
*based on CIPA standard
*Pitch/yaw shake only
*With GF63mmF2.8 R WR lens mounted
Digital Image Stabilization
Yes (movie mode only)
IS MODE BOOST
Yes (movie mode only)
Shutter type
Focal Plane Shutter
Shutter speed
Mechanical shutter
P mode: 4sec. to 1/4000sec. A mode: 30sec. to 1/4000sec.
S/M mode: 60min. to 1/4000sec. Bulb: up to 60min.
Electronic shutter
P mode: 4sec. to 1/16000sec. A mode: 30sec. to 1/16000sec.
S/M mode: 60min. to 1/16000sec. Bulb: up to 60min.
*The Electronic Shutter may not be suitable for fast-moving objects or handheld shooting. Flash can not be used.
Mechanical + Electronic shutter
P mode: 4sec. to 1/16000sec. A mode: 30sec. to 1/16000sec.
S/M mode: 60min. to 1/16000sec. Bulb: up to 60min.
*The Electronic Shutter may not be suitable for fast-moving objects or handheld shooting. Flash can not be used.
Electronic Front Curtain Shutter
P mode: 4sec. to 1/4000sec. A mode: 30sec. to 1/4000sec.
S/M mode: 60min. to 1/4000sec. Bulb: up to 60min.
*Electronic front curtain shutter works until 1/500sec.
Electronic Front Curtain Shutter + Electronic Shutter
P mode: 4sec. to 1/16000sec. A mode: 30sec. to 1/16000sec.
S/M mode: 60min. to 1/16000sec. Bulb: up to 60min.
*Electronic front curtain shutter works until 1/500sec, Mechanical shutter works until 1/4000sec.
*The Electronic Shutter may not be suitable for fast-moving objects or handheld shooting. Flash can not be used.
Movie
FHD: 1/4000sec. to 1/24 sec.
*Cannot choose slower shutter speed than framerate.
Synchronized shutter speed for flash
1/125sec. or slower
Continuous shooting
CH Electronic Front Curtain Shutter Approx. 2.2fps (JPEG: Endless, Compressed RAW: Endless, Lossless compressed RAW: 35 frames, Uncompressed RAW: 10 frames)
CH Approx. 3.0fps (JPEG: Endless, Compressed RAW: 31 frames, Lossless compressed RAW: 13 frames, Uncompressed RAW: 8 frames)
*Recordable frames depends on recording media.
*Speed of continuous shooting depends on shooting environment and shooting frames.
Drive Mode
AE Bracketing
2 frames / 3 frames / 5 frames / 7 frames / 9 frames
*by 1/3EV step, up to ±3EV steps
Filmsimulation bracketing
Any 3 types of film simulation selectable
Dynamic Range Bracketing
100% / 200% / 400%
ISO sensitivity Bracketing
±1/3EV / ±2/3EV / ±1EV
White Balance Bracketing
±1 / ±2 / ±3
Focus Bracketing
AUTO / MANUAL
Multiple Exposure
Yes (Max. 9 frames) / Additive / Average / Bright / Dark
Pixel Shift Multi Shot
Yes
Focus
Mode
Single AF / Continuous AF / MF
Type
TTL Contrast AF
Low-light Performance
Contrast: -3.5EV *Low light priority AF-S ON / GF80mmF1.7 attached
AF frame selection
Single point AF: 13x9 / 25x17 (Changeable size of AF frame)
Zone AF: 3x3 / 5x5 / 7x7 from 117 areas on 13×9 grid
Wide/Tracking AF: Yes (AF-S: Wide / AF-C: Tracking)
All: Yes
Face/eye detection
Yes
Flash
Sync. Mode
1st Curtain / 2nd Curtain / AUTO FP (HSS)
When SHOE MOUNT FLASH is set
TTL (TTL AUTO / STANDARD / SLOW SYNC. ) / MANUAL / MULTI / OFF
Hot shoe
Yes (Dedicated TTL Flash compatible)
Viewfinder
EVF: 0.5 inch OLED Color Viewfinder, Approx. 3.69 million dots
Coverage of Viewing Area vs. Capturing Area: Approx. 100%
Eyepoint: Approx. 23mm (from the Rear End of the Camera's Eyepiece)
Diopter Adjustment: -4~+2m-1
Magnification: 0.77x with 50mm Lens (35mm Equivalent) at infinity and Diopter set to -1.0m-1
Diagonal Angle of View: approx. 38° (Horizontal angle of view: approx. 30° )
Built-In Eye Sensor
LCD monitor
3.2 inch Tilt-Type(Three Direction) Touch Screen Color LCD Monitor
Aspect Ratio: 4:3
Dots: Approx. 2.36 million dots
Touch Screen Mode
Shooting Mode
AF, Focus Area, OFF, Double Tap Setting (ON/OFF), Touch Function Setting (ON/OFF), EVF Touch Screen Area Setting
Playback Mode
Swipe, Pinch-in / Pinch-out, Double-tap, Drag
Sub LCD monitor
1.80 inch Monochrome LCD Monitor
Aspect Ratio: 4:3
Dots: 303x230-dot
Movie recording
File format
MOV:
MPEG-4 AVC/H.264, Linear PCM (Stereo sound 24bit / 48KHz sampling)
Movie compression
Long GOP
File size
Frame rate
Bitrate
Recording time
[Full HD(16:9)] 1920×1080 29.97p/25p/24p/23.98p 50Mbps Up to 120min.
*For recording movies, use a SD memory card with UHS Speed Class 1 or higher.
*Recording time can become short depending on the temperature and/or shooting conditions.
Film simulation mode
19 modes (PROVIA/STANDARD, Velvia/VIVID, ASTIA/SOFT, CLASSIC CHROME, PRO Neg. Hi, PRO Neg. Std, CLASSIC Neg., NOSTALGIC Neg., ETERNA/CINEMA, ETERNA BLEACH BYPASS, ACROS, ACROS+Ye Filter, ACROS+R Filter, ACROS+G Filter, MONOCHROME, MONOCHROME+Ye Filter, MONOCHROME+R Filter, MONOCHROME+G Filter, SEPIA)
Monochromatic Color
Yes
Grain Effect
Roughness: STRONG, WEAK, OFF
Size: LARGE, SMALL
Color Chrome Effect
STRONG, WEAK, OFF
Color chrome Blue
STRONG, WEAK, OFF
Smooth Skin Effect
STRONG, WEAK, OFF
Dynamic range setting
Still
AUTO / 100% / 200% / 400%
ISO restriction: DR100%: No limit, DR200%: ISO200 or more, DR400%: ISO400 or more
Movie
100% / 200% / 400%
ISO restriction: DR100%: No limit, DR200%: ISO400 or more, DR400%: ISO800 or more
White balance
Auto
White Priority / Auto / Ambience Priority
Custom
Custom1 - 3
Color temperature selection
2500K~10000K
Preset
Fine / Shade / Fluorescent Light-1 / Fluorescent Light-2 / Fluorescent Light-3 / Incandescent Light / Underwater
Clarity setting
±5 steps
Self-timer
10sec. / 2sec.
Interval timer shooting
Yes (Setting : Interval, Number of shots, Starting time, Interval timer shooting exposure smoothing)
Wireless transmitter
Standard
IEEE802.11b/g/n (standard wireless protocol)
Encryption
WEP / WPA / WPA2 mixed mode
Access mode
Infrastructure
Bluetooth®
Standartd
Bluetooth Ver. 4.2 (Bluetooth low energy)
Operating frequency (Center frequency)
2402〜2480MHz
Terminal
Digital interface
USB Type-C (USB3.2 Gen1x1)
HDMI output
HDMI Micro connector (Type D)
Others
ø3.5mm, stereo mini connector (Microphone)
ø3.5mm, stereo mini connector (Headphone)
ø2.5mm, Remote Release Connector
Hot shoe
Synchronized terninal
Power supply
NP-W235 Li-ion battery (included)
Battery life for still images*3
Normal Mode: Approx. 455 frames
*Auto power save ON
*When GF63mmF2.8 R WR is set
Actual battery life of movie capture*3
Full HD: Approx. 80min. (59.94p)
*Face detection is set to OFF
Continuance battery life of movie capture
*3
Full HD: Approx. 140min. (29.97p)
*Face detection is set to OFF
Dimensions
Width: 150.0mm
Height: 104.2mm
Depth: 87.2mm
(Minimum Depth) 44.0mm
Weight
including battery and SD memory card: Approx. 900g
excluding battery and SD memory card: Approx. 819g
Operation Environment
Operating Temperature
-10°C~+40°C
Operating Humidity
10% - 80% (no condensation)
Starting up period
Approx. 0.4sec.
Accessories included
Li-ion battery NP-W235
AC power adapter AC-5VJ
Plug adapter
USB cable
Shoulder strap
Body cap
Hot shoe cover
Cable protector
Reviews
Photography is a practice of pursuing perfection, a continual balance between searching for quality and having total control that allows for the perfect image to exist between the moments that are seen and unseen. Hold space for those moments with GFX50S II and explore a new world of creative possibilities.
4:2:0 8-BIT
INTERNAL RECORDING
Step into a new level
of image quality.
GFX System cameras bring together high-resolution, large format imaging sensors, a peerless family of G Mount lenses, and blazing fast image processors. These three pillars that continually drive Fujifilm's relentless pursuit of achieving incredible image quality.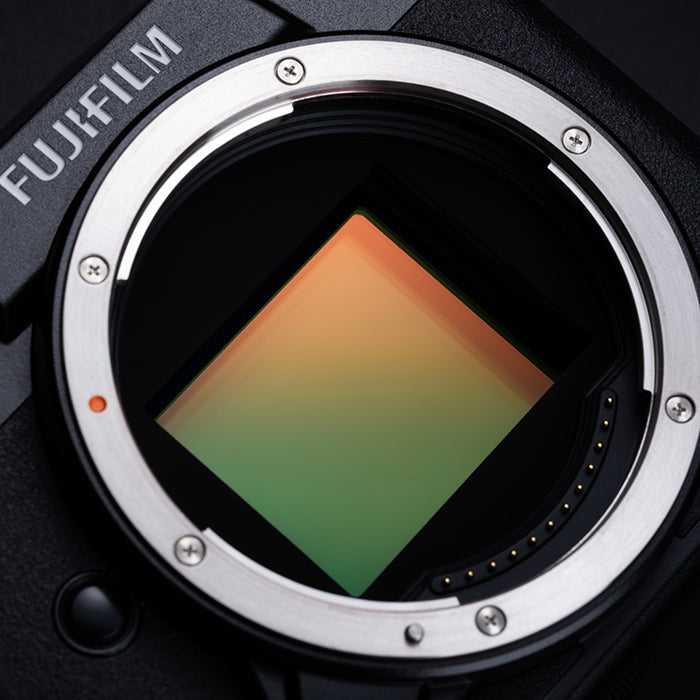 GFX50S II's 51.4MP large format image sensor is engineered to deliver the highest possible image quality and uses every part of its design to consistently deliver incredible results. It is 1.7x bigger than a full-frame sensor, measures a staggering 43.8×32.9mm, and uses specially engineered micro lenses to keenly control light rays, delivering them to each pixel, resulting in outstanding separation between colours and pixels.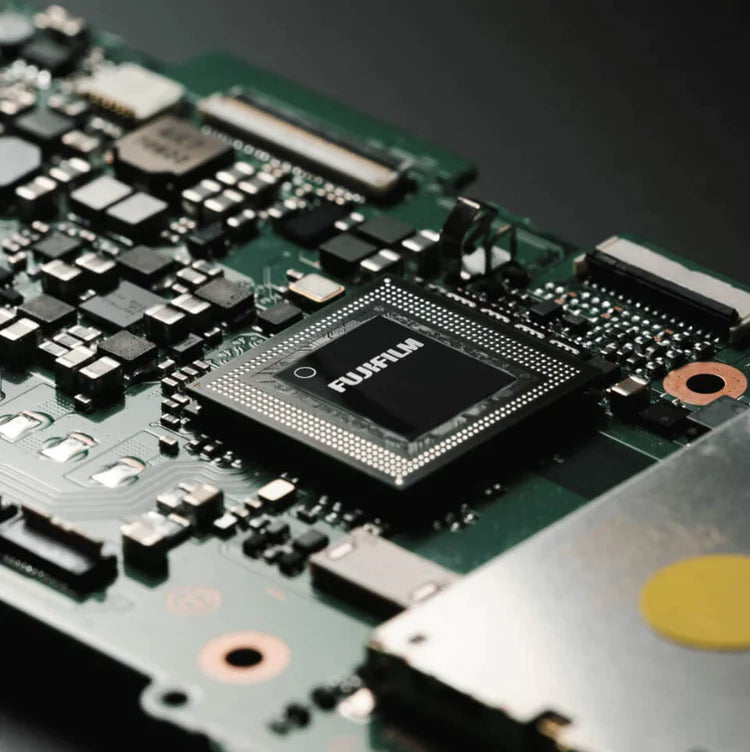 X-Processor 4 is the perfect engine to reliably deliver stunning, high-quality images, all while applying decades of experience in colour processing to every image. Regardless if it's applying a Film Simulation or faithfully reproducing the colours from an expansive landscape, it will consistently deliver a unique view of any scene and always produce images that honour your creative process.
Physically larger than full-frame sensors by approximately 1.7x, the 51.4MP large format sensor inside of GFX50S II is a specially designed CMOS Bayer array that delivers images with minimal noise and an incredibly wide dynamic range.
Xiaoyi Zhang | GFX50S II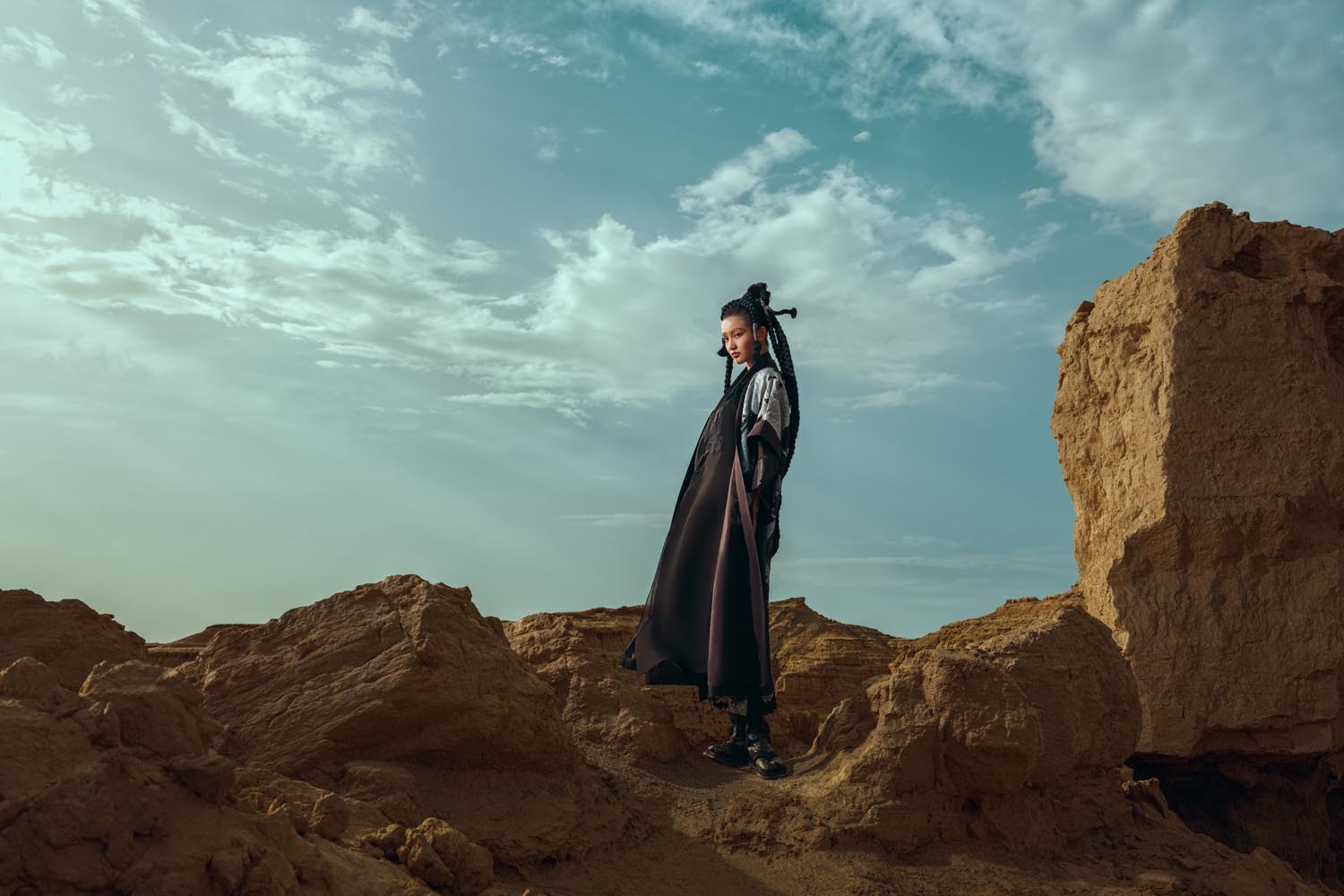 Xiaoyi Zhang | GFX50S II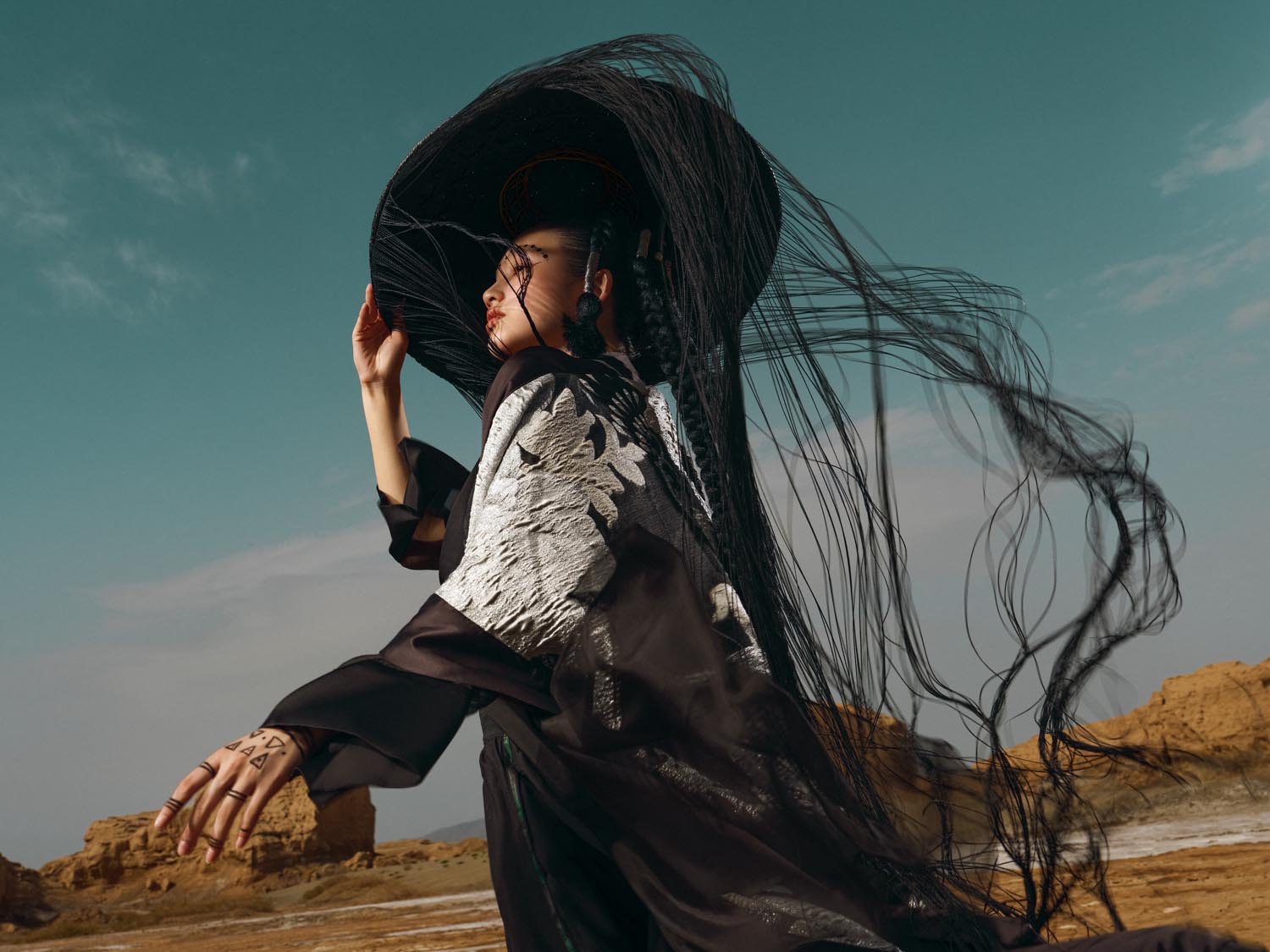 Not all sensors are created equal. Compared to full-frame 50MP sensors, GFX50S II's large format 50MP sensor is uniquely different because each pixel is larger and able to collect more data per pixel comparative to full-frame sensors of the same resolution. This results in a stronger signal-to-noise ratio, which suppresses noise, increases dynamic range, and produces images with more information per pixel.
It's not just about resolution
GFX50S II's large format imaging sensor isn't just physically larger than every full-frame sensor out there, it also has specially shaped micro lenses that are small enough to leave space between the sensor's pixels, which allows it to efficiently focus light to create images with striking detail and clarity.
Xiaoyi Zhang | GFX50S II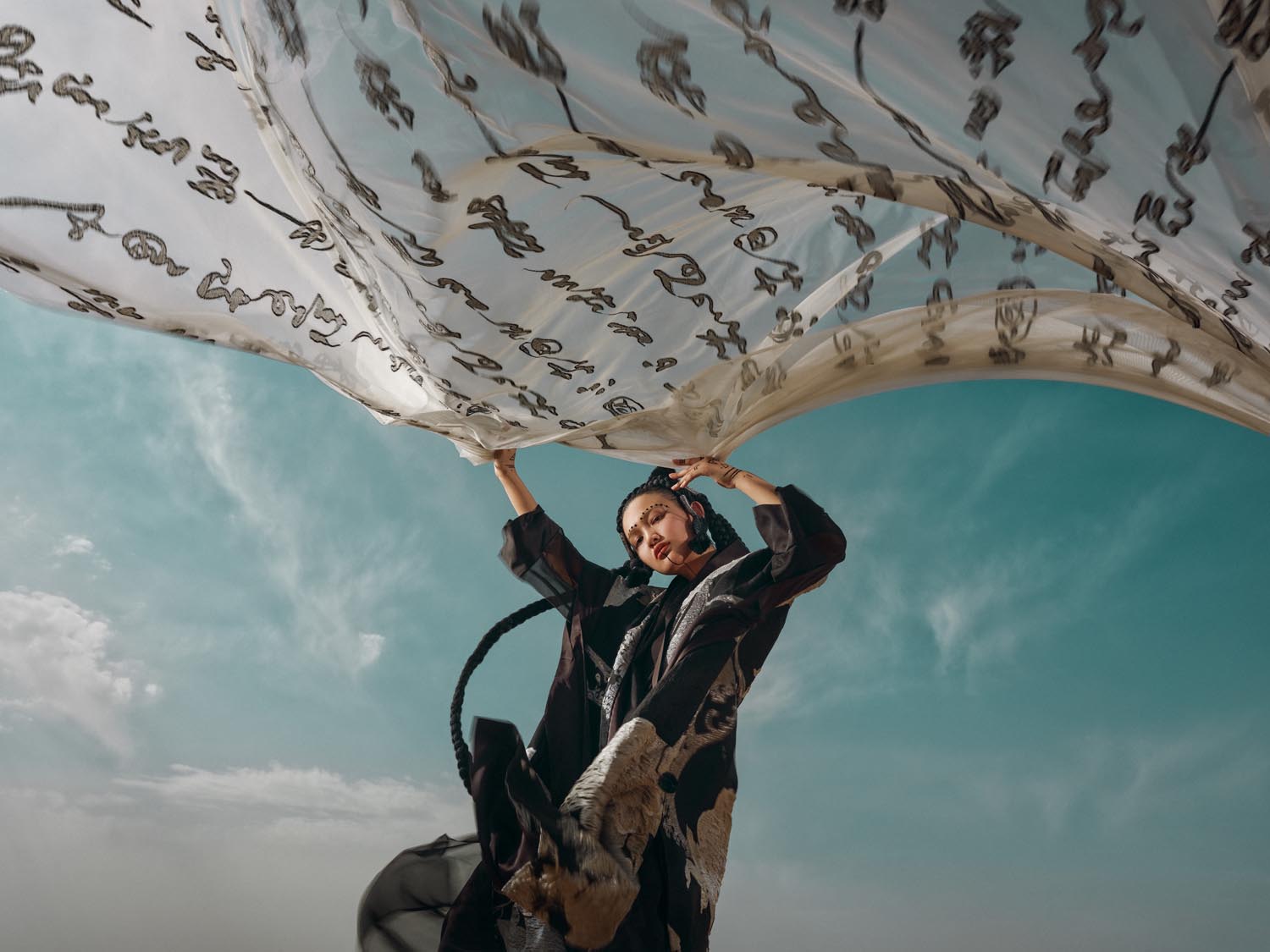 Tommy Simonsen | GFX50S II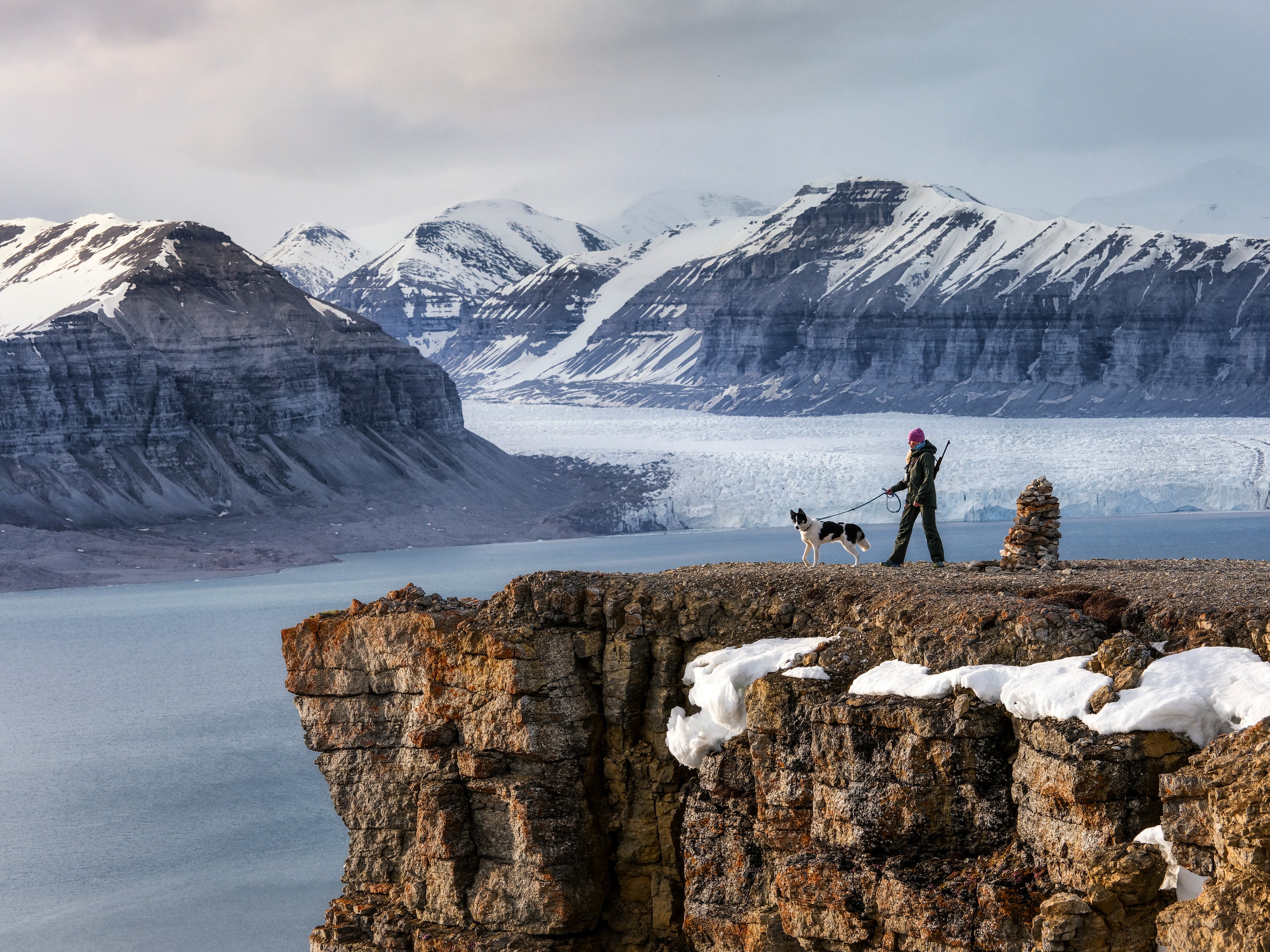 Perfect Partners
Engineered to keep pace with 100MP+ imaging sensors, G Mount lenses are optimised to provide a lifetime of service. With a short flange focal distance, which helps keep GFX System cameras compact, G Mount lenses are designed to prevent peripheral light fall-off. Combined with the large CMOS imaging sensor, this approach delivers stunning edge-to-edge sharpness.
Unparalleled Image Quality
The unbeatable combination of GFX50S II's 51.4MP large format sensor and a high-quality G Mount lens delivers the ultra-high resolution you would expect from any GFX System camera because light is precisely focused on each pixel through the sensor's micro lenses.
Tommy Simonsen | GFX50S II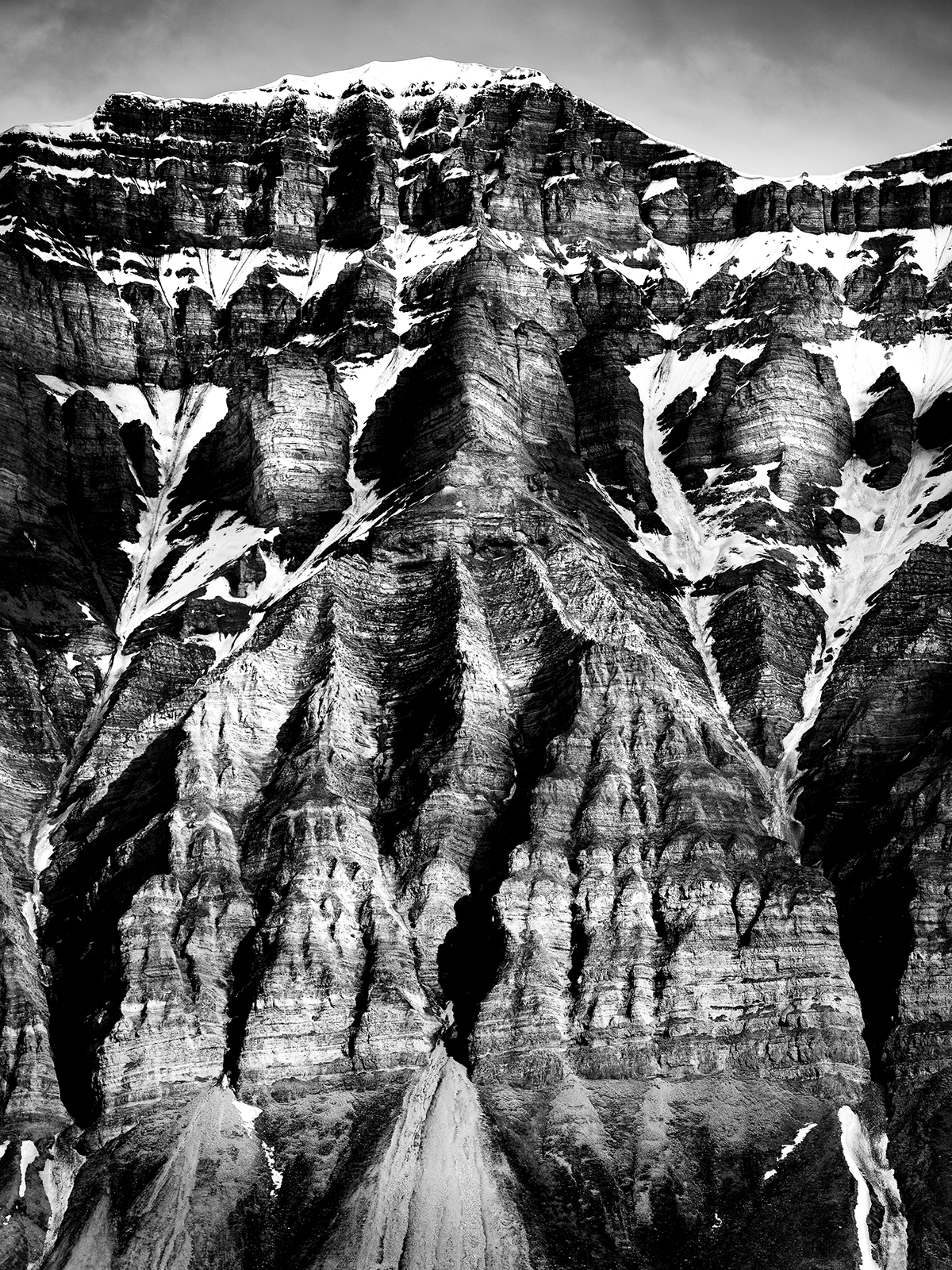 Yuhan Ma | GFX50S II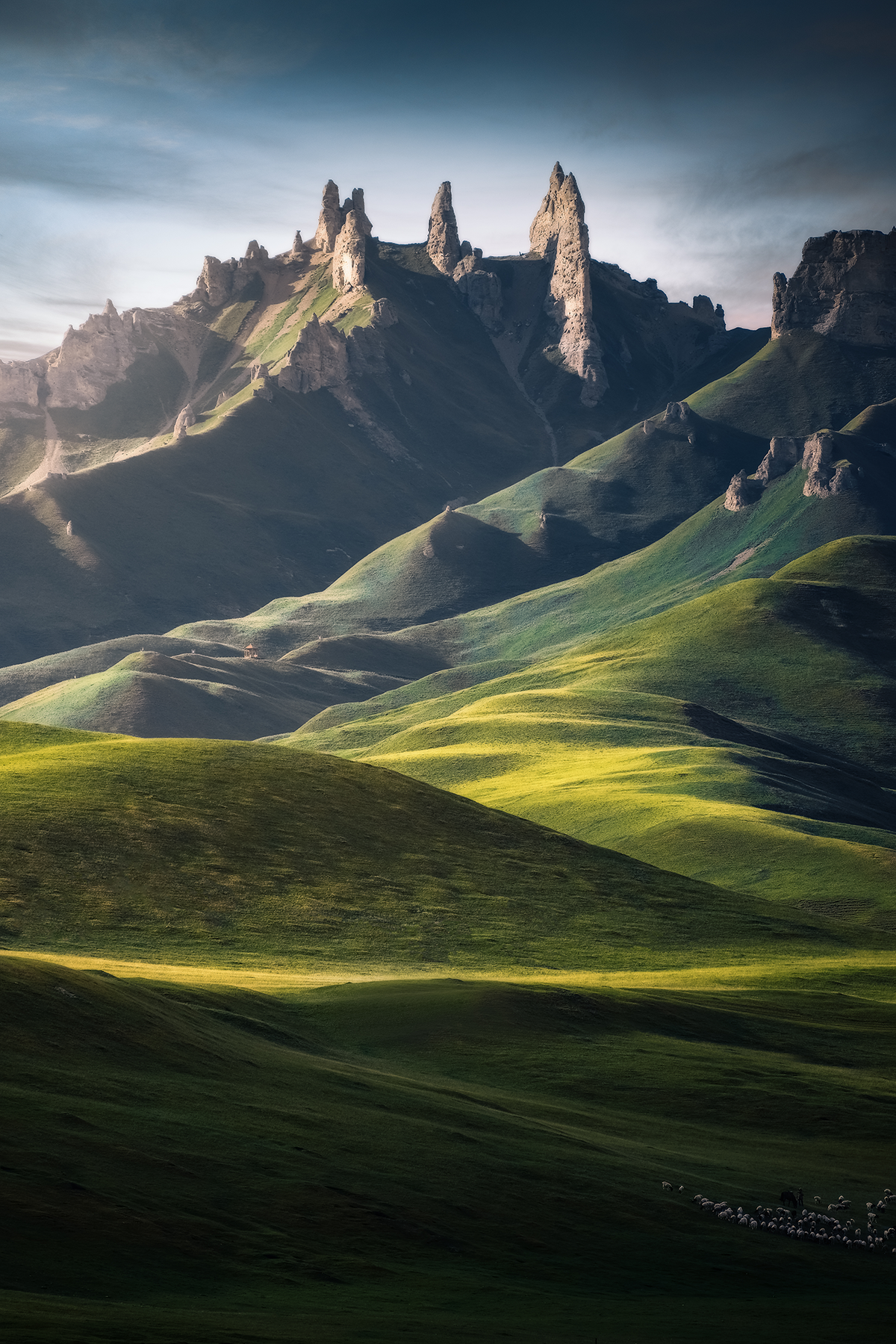 Unparalleled Image Quality
At a pixel pitch of 5.3μm, each of GFX50S II's pixels is roughly 1.7x larger than those found on comparable 50MP full-frame sensors. This gives GFX50S II an incredible 14 stops of dynamic range because its sensor can gather vastly more light, which results in more information being recorded at each pixel.
Unparalleled Image Quality
Portraits made on large format sensors naturally lead to images with unparalleled compression and separation. This is why there is simply no comparison to making images with a GFX System camera and GF80mmF1.7 R WR or GF110mmF2 R LM WR. With either lens, subjects are separated from backgrounds with a three-dimensional quality, while colours beautifully transition from one shade to another.
Seigi Takakuwa | GFX50S II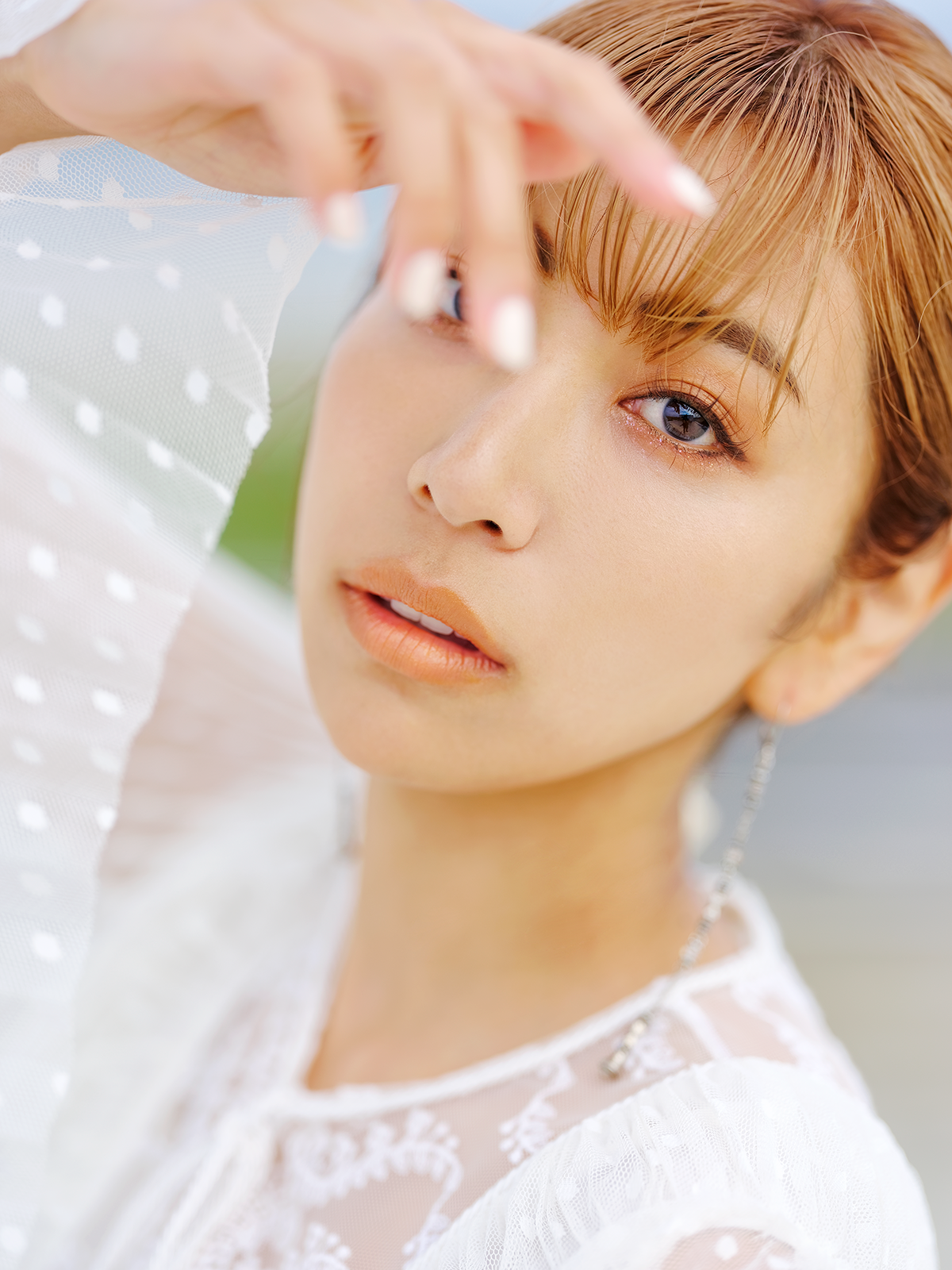 As a manufacturer of cameras and photographic films for many decades, Fujifilm developed Film Simulation modes to digitally replicate the look of classic film stocks. GFX50S II allows users to reproduce these colours and tones, adding an artistic flair and exceptional quality to images.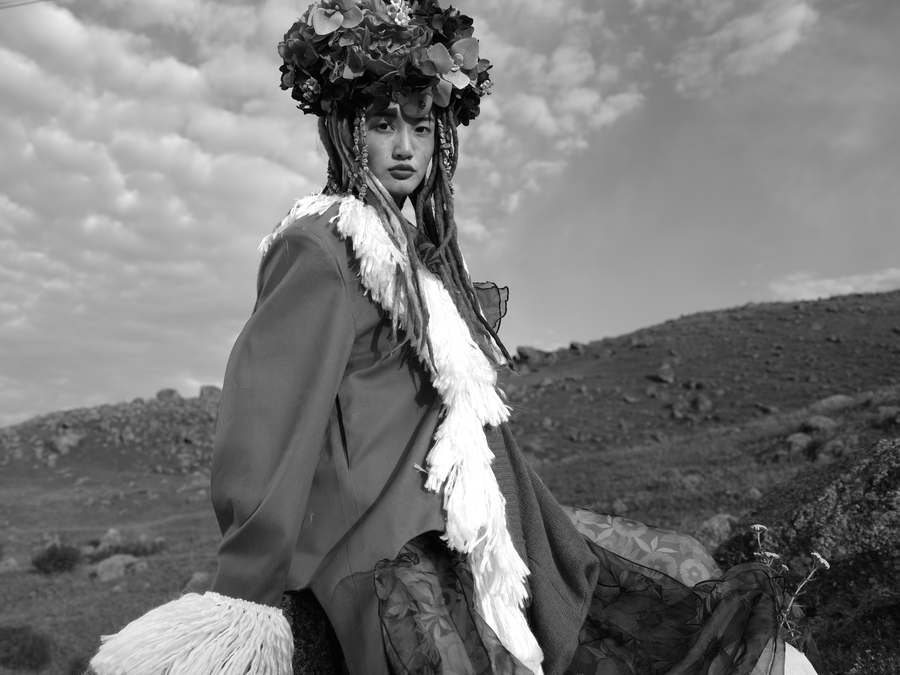 Based on ACROS, a monochrome film renowned for super fine grain, this Film Simulation mode delivers rich shadow details and excellent sharpness, while still adding grain at high ISOs, and recreating the stunning textural feel of monochrome.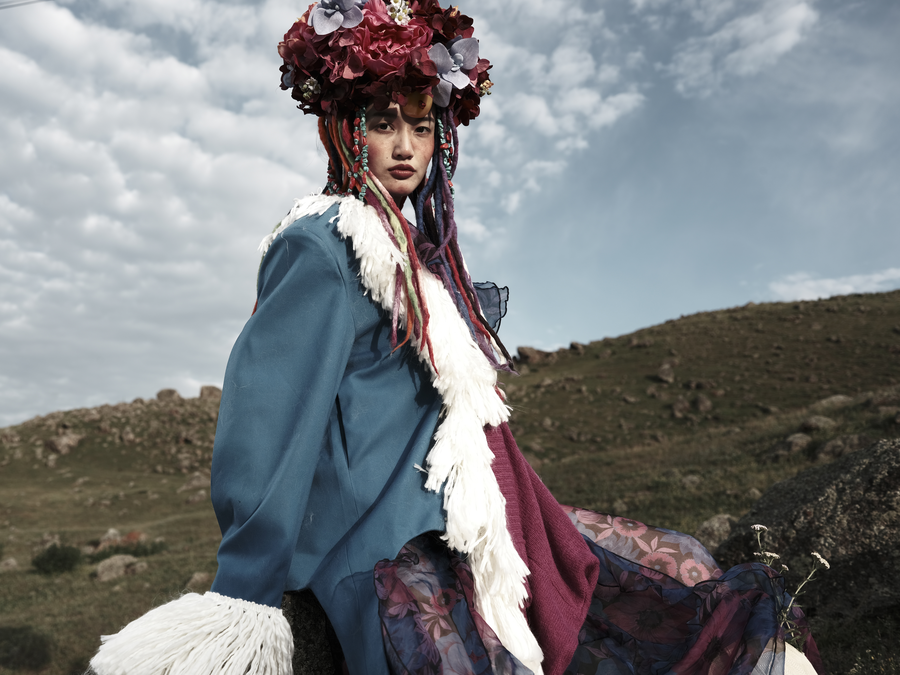 This Film Simulation mode applies a Bleach Bypass effect to the ETERNA/CINEMA mode. It produces a high-contrast, low-saturation look, creating a touch of depth loved by many filmmakers. Perfect for a more dramatic edit.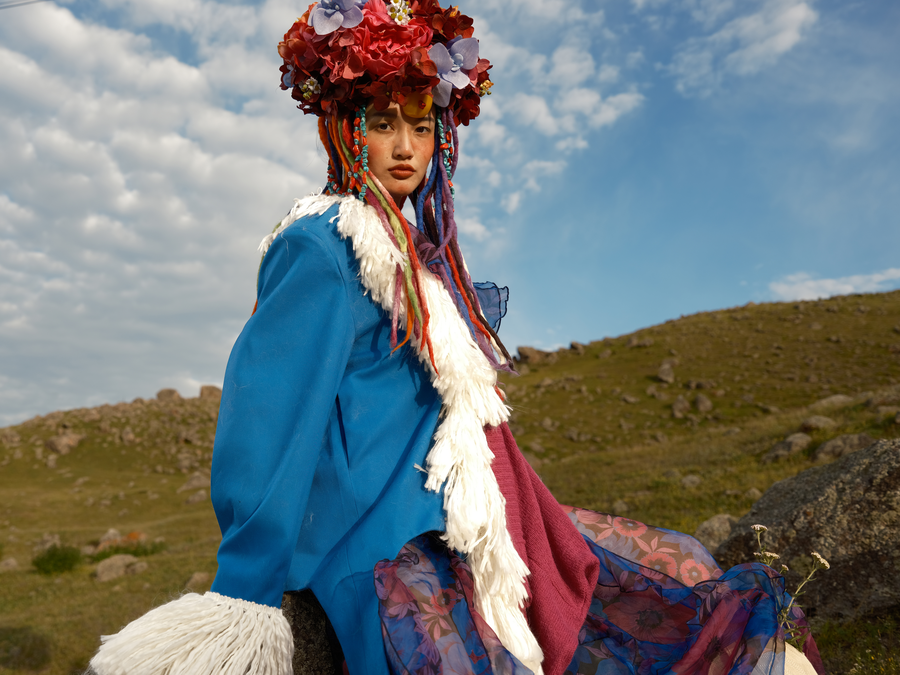 Designed to recreate the look of images in old photo albums, NOSTALGIC Neg. produces images with rich colours in the shadows – and a soft tonality through the midtones and highlights.
Xiaoyi Zhang | GFX100S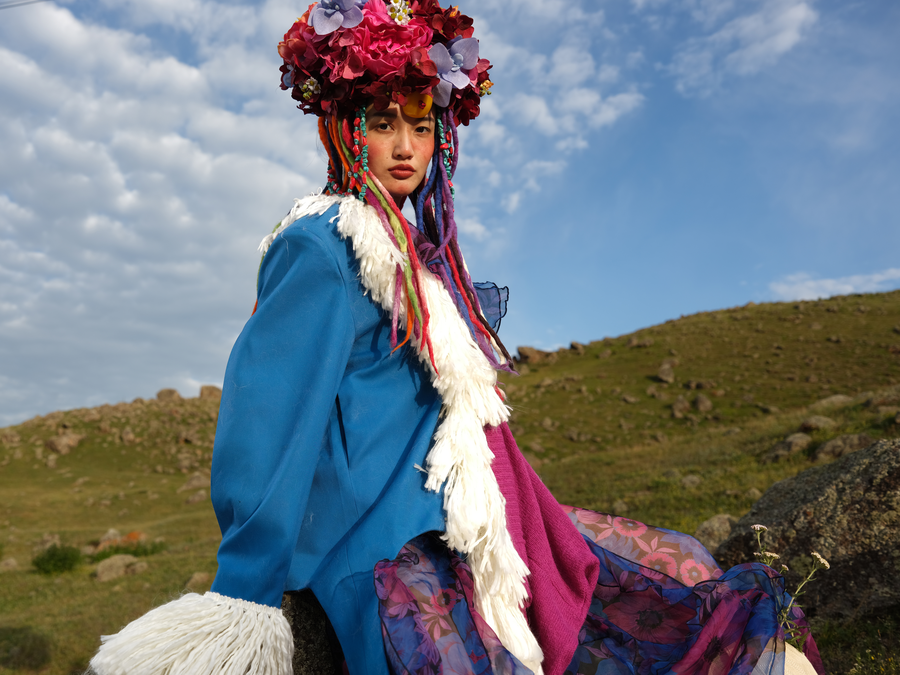 Based on FUJICHROME PROVIA, a reversal film designed for professional use, this Film Simulation mode caters for all subject types, offering a neutral colour reproduction.
Xiaoyi Zhang | GFX100S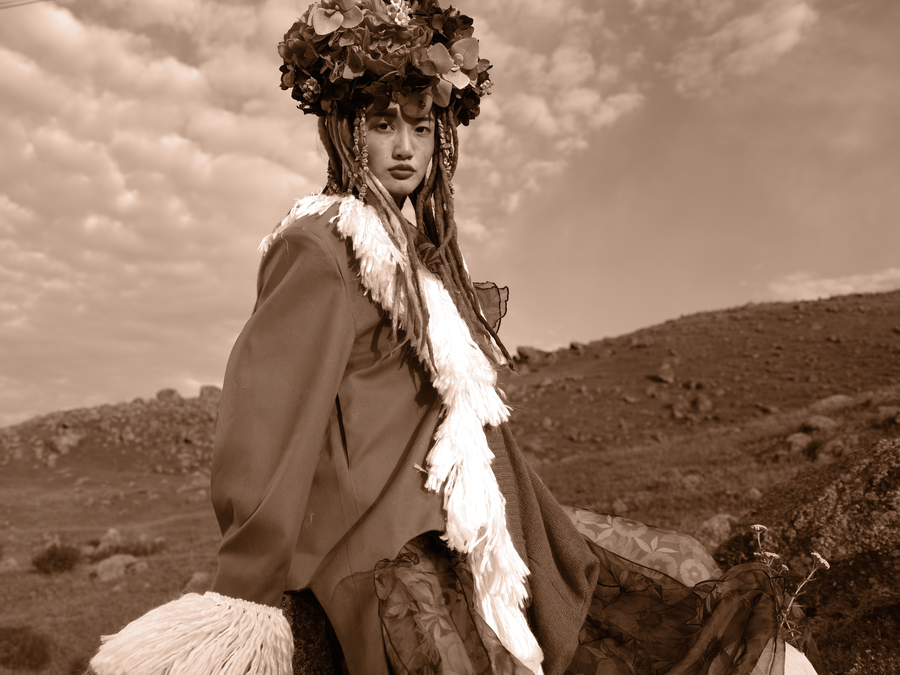 This mode adds a warm tone across the frame for a vintage look. When applied to a retro subject, it creates a fittingly nostalgic finish.
Simple operation, great results
GFX50S II makes large format photography easier and more intuitive for both new and existing GFX System users. Featuring a PSAM dial to access its main exposure functions, handling is convenient thanks to a top-plate LCD that displays key function settings – even when the camera is switched off. A redesigned Focus Lever and feather-touch shutter release provide finishing touches to the image-making experience.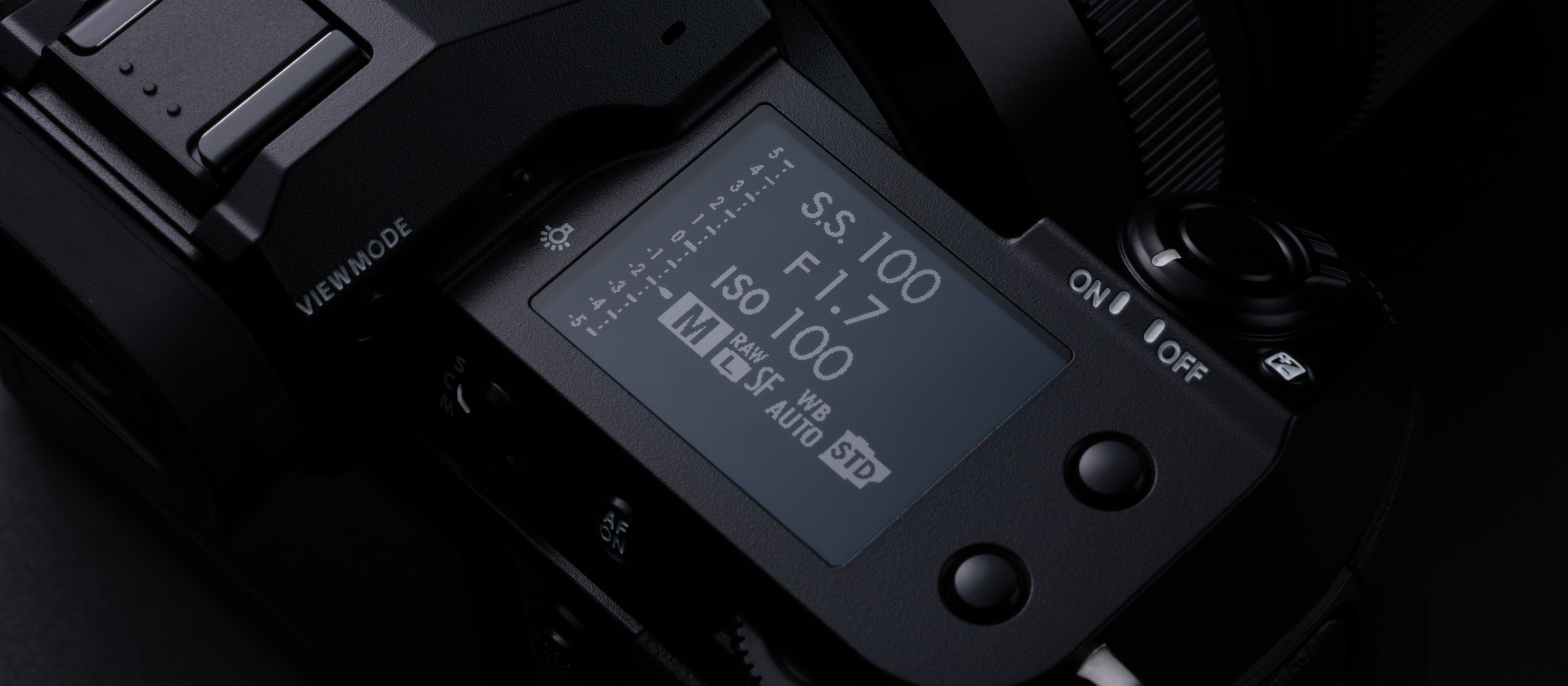 Instantly check the status of key camera functions with GFX50S II's top-plate LCD monitor. The 1.8in black & white monitor is crystal clear, displaying essential information – including shutter speed, aperture, ISO, and remaining frames. The display is also fully programmable, so you can choose which information is displayed.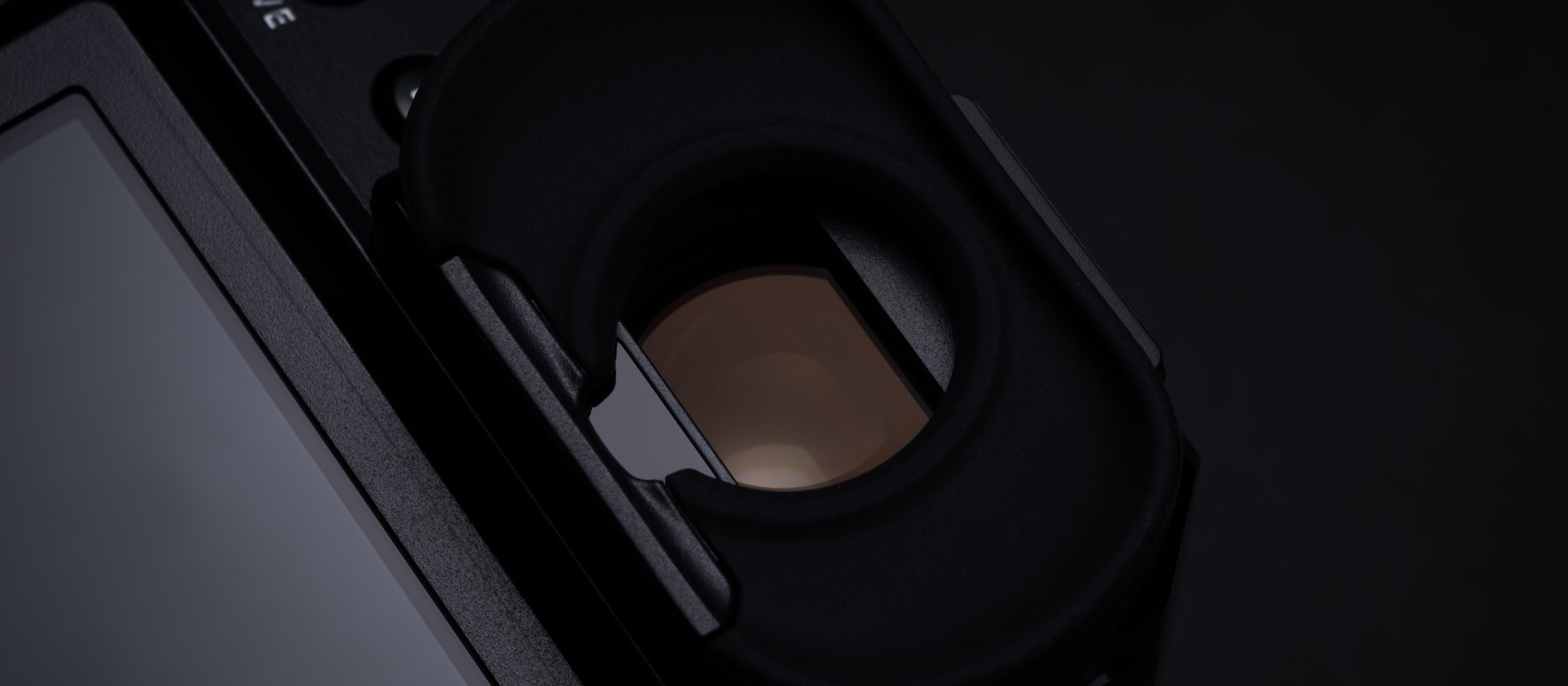 GFX50S II has a 3.69 million dot EVF, offering 100% coverage. The finder uses specially designed lens elements for a high-definition live view experience – and includes a diopter to provide a more comfortable viewing experience.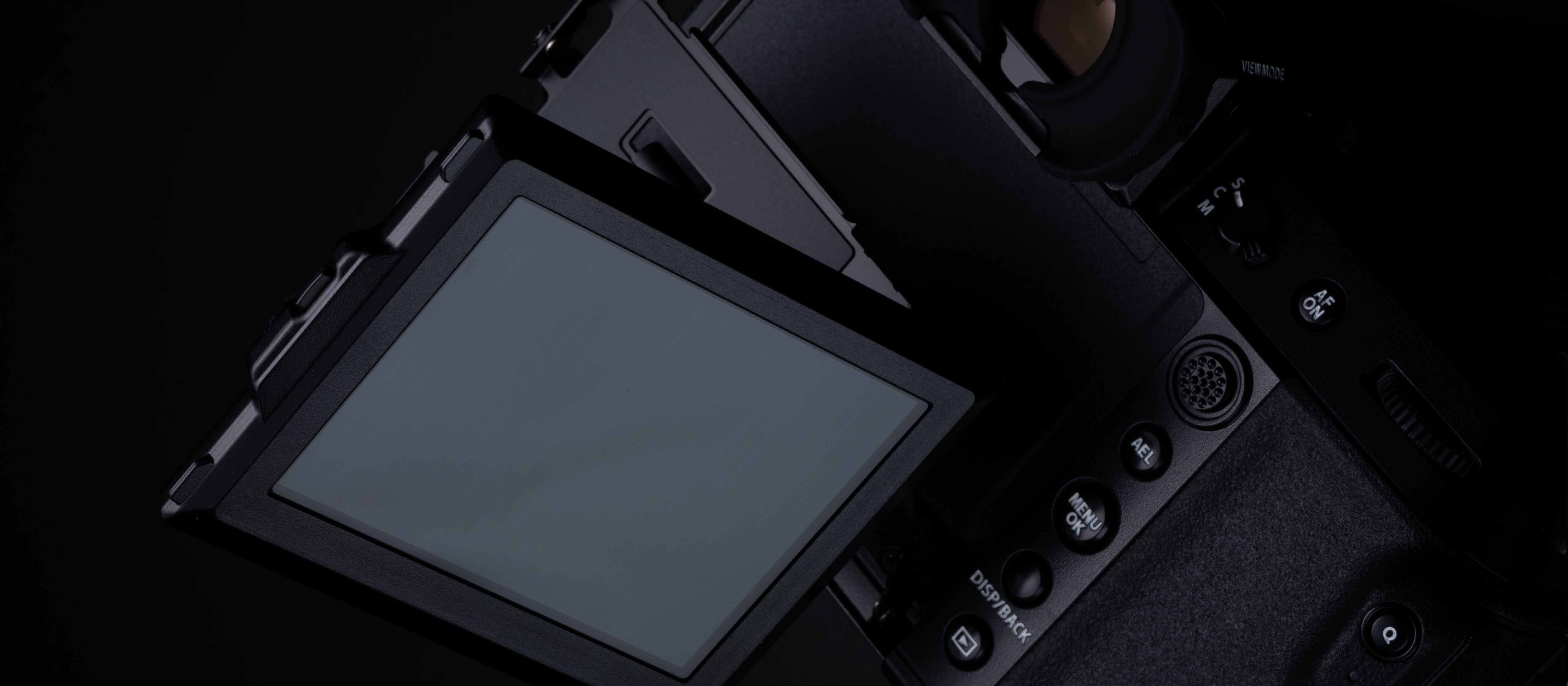 Some of the greatest images are made when a camera is positioned at a dramatic or unusual angle. GFX50S II encourages you to explore different viewpoints, with its rear 3.2in, 2.36 million dot LCD panel offering 100% coverage and three tilting directions: 90° upward, 45° downward, and 60° to the right. Use this flexibility with touchscreen control, adding creativity to your compositions.
Xiaoyi Zhang | GFX50S II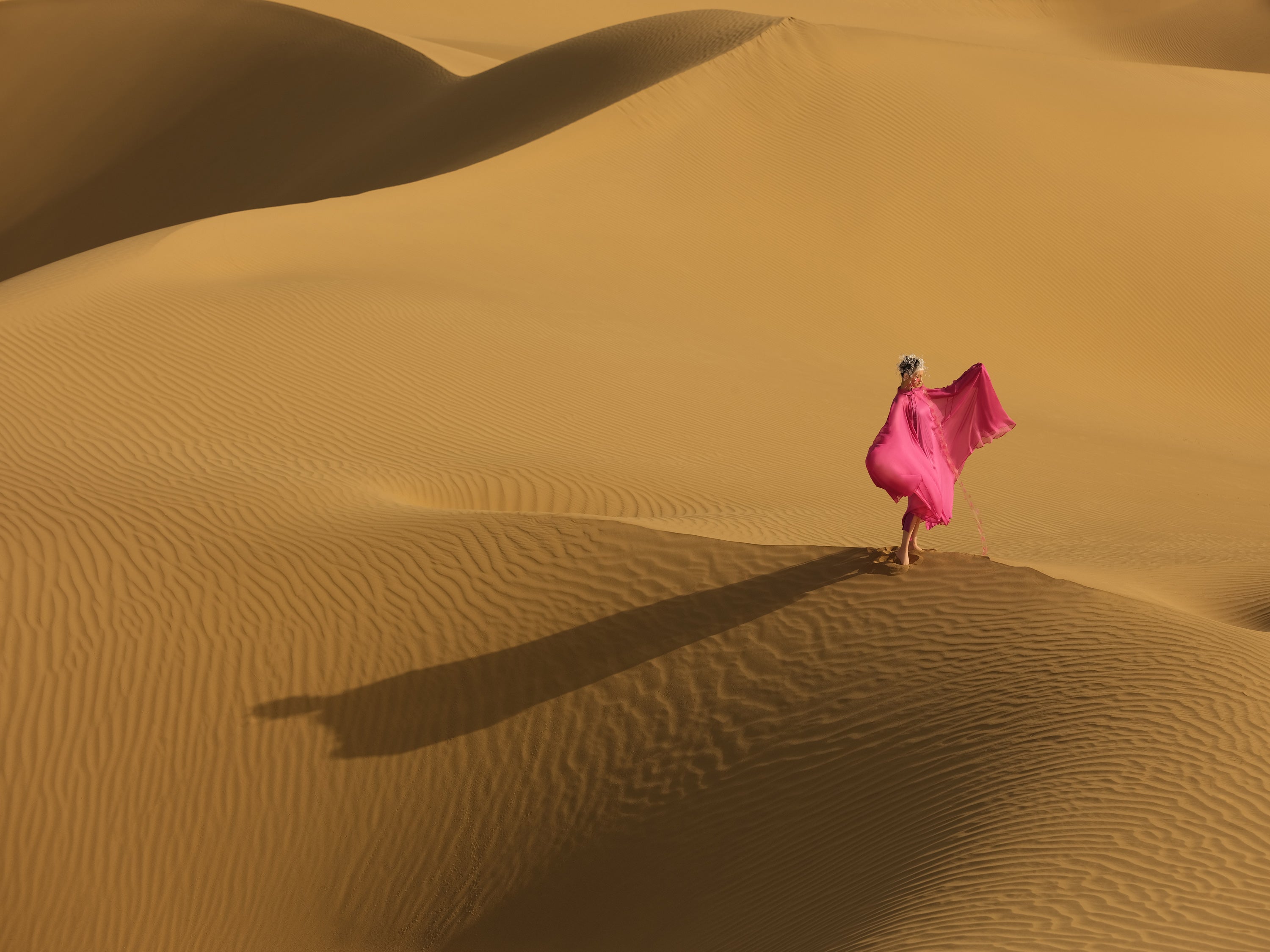 With a body sealed in 60 different places, GFX50S II shrugs off the most challenging weather & environments. It can operate in temperatures as low as -10°C (14°F) and is dust and moisture resistant, too.
The New Standard for Large Format
GFX50S II's high-resolution 51.4MP sensor is housed in a body weighing just 900g (1.98lb) and measuring a remarkably compact 150x104x87mm (5.90×4.09×3.42in). It also features a redesigned shutter unit, five-axis in-body image stabilisation system, and fits comfortably in-hand thanks to its contoured grip. It offers an image-making experience similar to full-frame cameras but produces far superior images.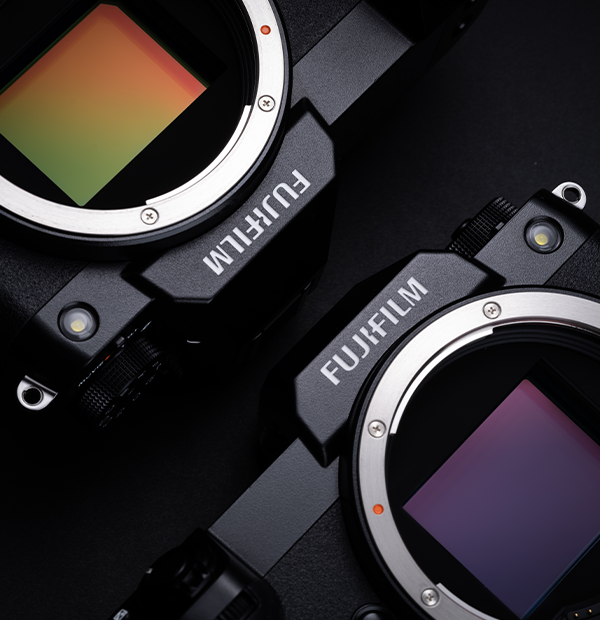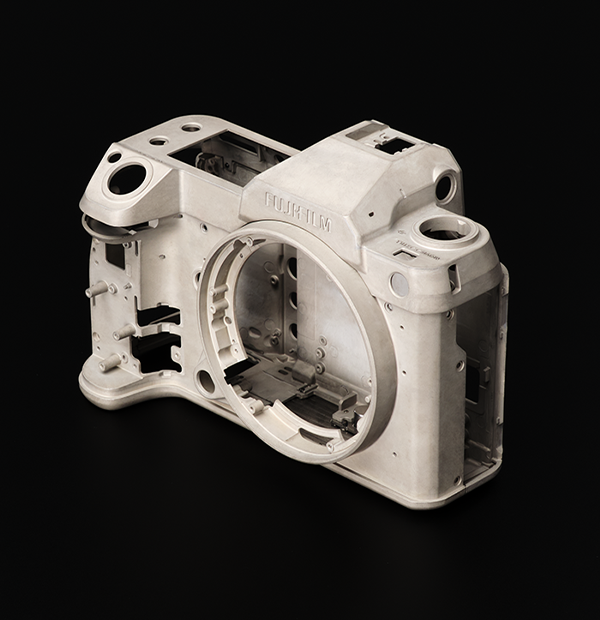 Magnesium allow structure
Incredibly light, yet impressively durable, GFX50S II is made from magnesium alloy and designed to meet the demands of day-to-day use. The body is 1mm thicker around the lens mount to provide additional rigidity and support; perfect when using larger G Mount prime and zoom lenses.
Raising the bar for image stabilisation
6.5 stops of in-body image stabilisation
Up to 6.5 stops 2 of five-axis in-body image stabilisation (IBIS) is packed into GFX50S II's compact camera body, unlocking new levels of creativity for photographers wanting to work more freely with slower shutter speeds. Even when light levels are low and a tripod isn't available, steady images are on the horizon.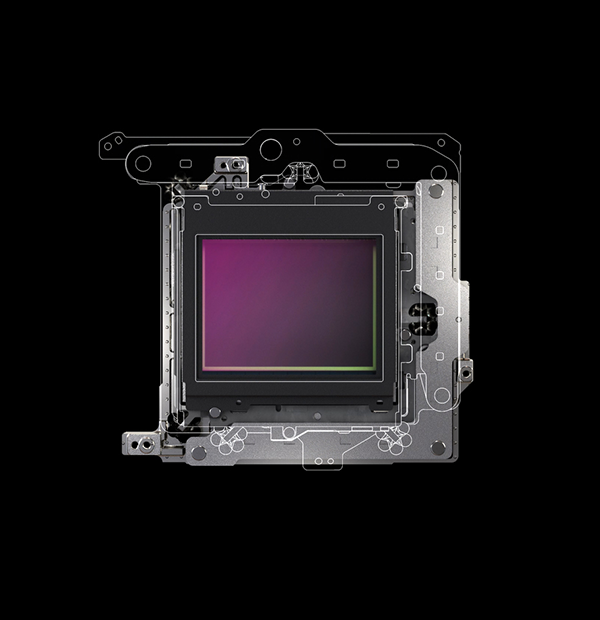 Tommy Simonsen | GFX50S II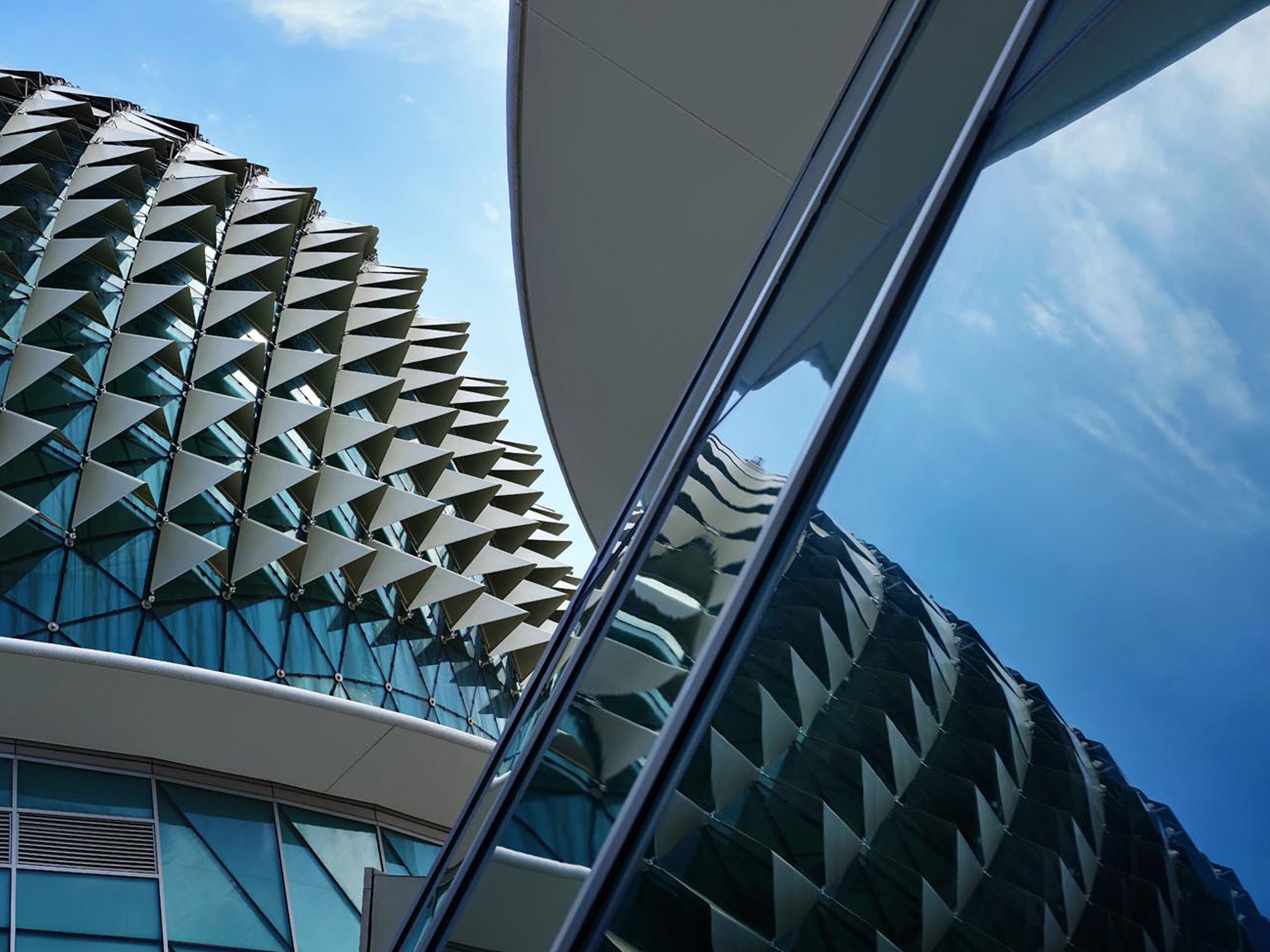 The right choice for any subject
At just 900g (1.98lb), GFX50S II is compact enough to bring on an adventure into the city, or out into the expanses of wild beyond. Regardless of where it goes, its ergonomic grip and intuitive controls will put the best images at the fingertips of any capable image-maker.
Tommy Simonsen | GFX50S II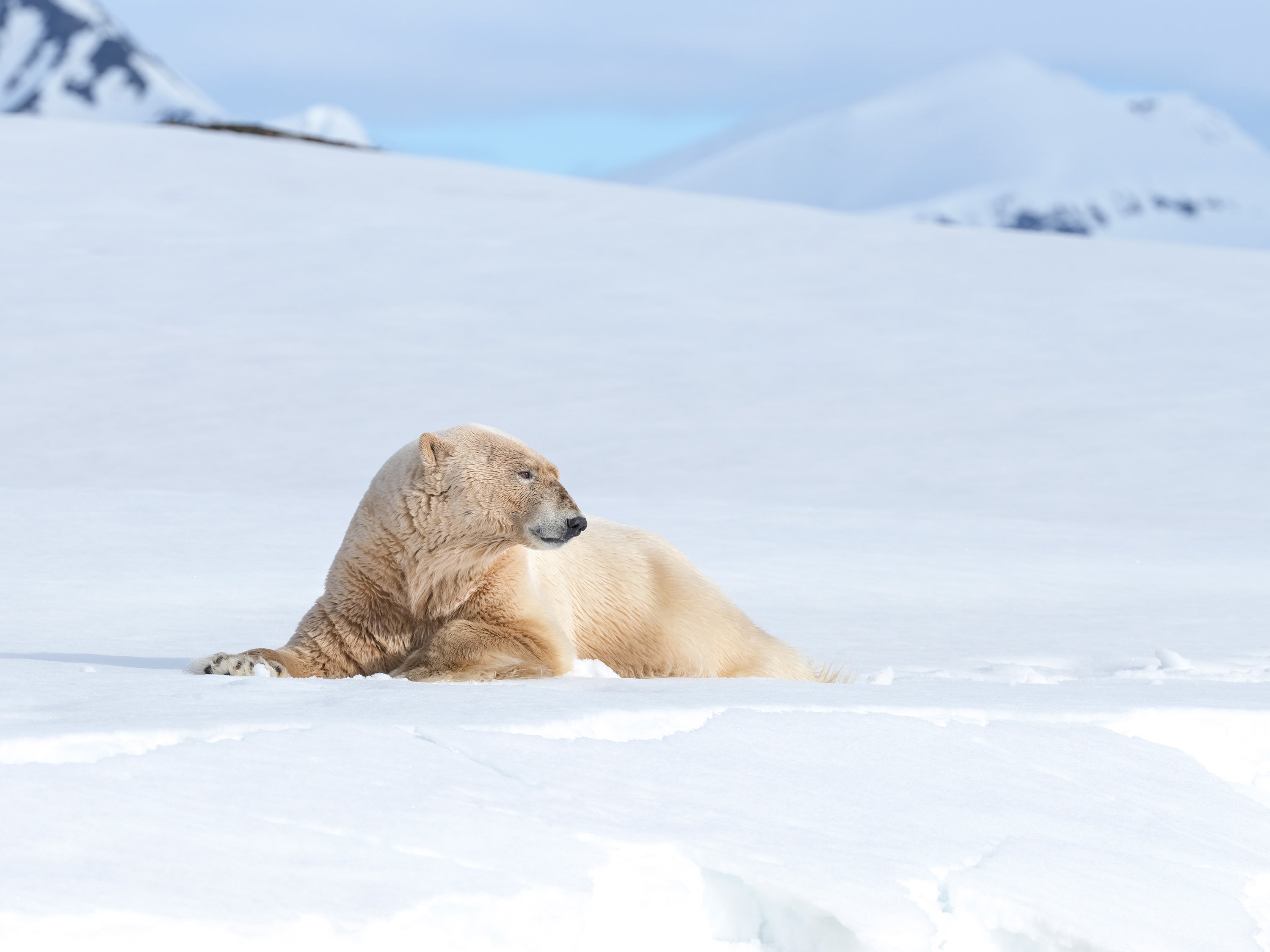 cutting-edge technologies
Autofocus for every occasion
GFX50S II can boost its readout speed by double when prioritising focus. This results in faster autofocus speeds and subject acquisition and is supported even further by clever use of the camera's in-body image stabilisation unit to provide additional autofocus accuracy. Lastly, the use of advanced focus algorithms – as found in GFX100S and the latest X Series models – boost face and eye detection autofocus performance to give photographers great performance regardless of the subject.
GFX50S II harnesses cutting-edge technologies to offer fast, reliable autofocus. The camera can double its readout speed when prioritising focus, plus the in-body image stabilisation (IBIS) unit counters camera shake to improve focus hit rate. Performance is further enhanced, thanks to a focus algorithm used in the GFX100S and latest X Series models. This boosts AF in all situations, including face and eye detection modes.
Create pin-sharp portraits, even with wide apertures, thanks to GFX50S II's advanced face and eye detection autofocus algorithm. For ultimate precision, use Eye Detection AF and select which eye to focus on – or Face Detection AF in combination with GFX50S II's touchscreen or Focus Lever to select, track, and perfectly expose one face in a crowd of people.
Autofocus is driven even in low-light conditions -3.5 EV 3 to support shooting. Autofocus can also be used when shooting indoors or outdoors as the sun begins to set, allowing you to capture the subject more accurately and quickly.
1. Based on CIPA standard
2. Based on CIPA standard
3. When combined with GF80mmF1.7 R WR