Fujifilm GFX100
Sale price

$16,499.00
Regular price
(/)
Tech Specs
Model Name
FUJIFILM GFX100 *FW ver4.00
Number of effective pixels
102 million pixels
Image sensor
43.8mm×32.9mm Bayer array with primary color filter
Sensor Cleaning System
Ultra Sonic Vibration
Storage media
SD Card (-2GB) / SDHC Card (-32GB) / SDXC Card (-2TB) UHS-I / UHS-II / Video Speed Class V90 *1
File format
Still Image
JPEG (Exif Ver.2.3)*2, RAW : 14bit / 16bit RAW (RAF original format), RAW+JPEG, 8-bit /16-bit(10-bit output in 16bit file) TIFF (In-camera Raw Conversion Only)
Number of recorded pixels
[L] <4:3> 11648×8736 <3:2> 11648×7768 <16:9> 11648×6552 <1:1> 8736×8736
<65:24> 11648×4304 <5:4> 10928×8736 <7:6> 10192×8736
[M] <4:3> 8256×6192 <3:2> 8256×5504 <16:9> 8256×4640 <1:1> 6192×6192
<65:24> 8256×3048 <5:4> 7744×6192 <7:6> 7232×6192
[S] <4:3> 4000×3000 <3:2> 4000×2664 <16:9> 4000×2248 <1:1> 2992×2992
<65:24> 4000×1480 <5:4> 3744×3000 <7:6> 3504×3000
Lens Mount
FUJIFILM G mount
Sensitivity
Standard Output
AUTO1/AUTO2/AUTO3 (up to ISO12800) / ISO100~12800 (1/3 step)
(Movie: AUTO / ISO200~12800)
Extended Output
ISO50 / 25600 / 51200 / 102400
(Movie: ISO25600)
Exposure control
TTL 256-zone metering, Multi / Spot / Average / Center Weighted
Exposure mode
P (Program AE) / A (Aperture Priority AE) / S (Shutter Speed Priority AE) / M (Manual Exposure)
Exposure compensation
-5.0EV - +5.0EV 1/3EV step
(Movie: -2.0EV - +2.0EV)
Image Stabilizer
Mechanism
Image sensor shift mechanism with 5-axis compensation
Compensation Effect
5.5 stops (based on CIPA standard). Pitch/yaw shake only. With GF63mmF2.8 R WR lens mounted.
Digital Image Stabilization
Yes (movie mode only)*3
IS MODE BOOST
Yes (movie mode only)*3
Shutter type
Focal Plane Shutter
Shutter speed
Mechanical Shutter
P mode: 4sec. to 1/4000sec. A mode: 30sec. to 1/4000sec.
S/M mode: 60min. to 1/4000sec. Bulb mode: up to 60min.
Electronic Shutter*4
P mode: 4sec. to 1/16000sec. A mode: 30sec. to 1/16000sec.
S/M mode: 60min. to 1/16000sec. Bulb mode: up to 60min.
Electronic Front Curtain Shutter*5
P mode: 4sec. to 1/4000sec. A mode: 30sec. to 1/4000sec.
S/M mode: 60min. to 1/4000sec. Bulb mode: up to 60min.
Mechanical + Electronic Shutter*4
P mode: 4sec. to 1/16000sec. A mode: 30sec. to 1/16000sec.
S/M mode: 60min. to 1/16000sec. Bulb mode: up to 60min.
Electronic Front Curtain Shutter + Electronic Shutter*4*5
P mode: 4sec. to 1/16000sec. A mode: 30sec. to 1/16000sec.
S/M mode: 60min. to 1/16000sec. Bulb mode: up to 60min.
Movie
1/4000sec.-1/4sec*.
*Cannot choose slower shutter speed than framerate with LongGOP recording.
Synchronized shutter
speed for flash
1/125sec. or slower
Continuous shooting
CH Approx. 5.0fps (JPEG: 41 Frames, Compressed RAW: 15 Frames*3, Lossless compressed RAW: 14 Frames, Uncompressed RAW: 13 Frames)
CL Approx. 2.0fps (JPEG: Endless, Compressed RAW: 41 Frames*3, Lossless compressed RAW: 20 Frames, Uncompressed RAW: 15 Frames)
*When Using the Electronic Shutter CH continuous shooting speed drops to approx. 2.9fps.
*Electronic Front Curtain Shutter support CL only.
*Recordable frame depends on recording media.
*Speed of continuous shooting depends on shooting environment and shooting frames.
Auto bracketing
AE Bracketing (Frames: -2, -3, +3, +2, ±9, ±7, ±5, ±3 Step: 1/3EV, 2/3EV, 1EV, 4/3EV、5/3EV、2EV、7/3EV、8/3EV、3EV)
Film Simulation bracketing (Any 3 types of film simulation selectable)
Dynamic Range Bracketing (100%, 200%, 400%)
ISO sensitivity Bracketing (±1/3EV, ±2/3EV, ±1EV)
White Balance Bracketing (±1, ±2, ±3)
Focus Bracketing (AUTO, MANUAL)*3
Multiple Exposure: (Max. 9 frames*3),Additive*3,Average*3,Bright*3,Dark*3
Focus
Mode
Single AF / Continuous AF / MF
Type
Intelligent Hybrid AF (TTL contrast AF / TTL phase detection AF)
Low-light Performance
Contrast:-2.5EV(GF80mmF1.7 attached)
Phase Detection:-5.5EV(GF80mmF1.7 attached)
AF frame selection
Single point AF: EVF / LCD: 13×9 / 25×17 (Changeable size of AF frame)
Zone AF: 3×3 / 5×5 / 7×7 from 117 areas on 13×9 grid
Wide/Tracking AF: (up to 18 area) * AF-S: Wide / AF-C: Tracking
All
White balance
Automatic Scene recognition / Custom1-3 / Color temperature selection (2500K~10000K) / Preset: Fine, Shade, Fluorescent light (Daylight), Fluorescent light (Warm White), Fluorescent light (Cool White), Incandescent light, Underwater
Clarity setting
±5 steps*3
Self-timer
10sec. / 2sec.
Interval timer Shooting
Yes (Setting : Interval, Number of shots, Starting time, Interval timer shooting exposure smoothing)
Flash modes
SYNC. MODE
1ST CURTAIN / 2ND CURTAIN / AUTO FP(HSS)
FLASH MODE *When SHOE MOUNT FLASH is set
TTL (TTL AUTO (P mode) / STANDARD / SLOW SYNC. ) / MANUAL / MULTI / OFF
Hot shoe
Yes (Dedicated TTL Flash compatible)
Viewfinder
0.5 inch Approx. 5.76 million dots OLED Color Viewfinder
Coverage of Viewing Area vs. Capturing Area: Approx. 100%
Eyepoint: Approx. 23mm (from the Rear End of the Camera's Eyepiece)
Diopter Adjustment: -4 - +2m-1
Magnification: 0.86× with 50mm Lens (35mm Equivalent) at infinity and Diopter set to -1.0m-1
Diagonal Angle of View: Approx. 41° (Horizontal Angle of View: Approx. 33°)
Built-In Eye Sensor
LCD monitor
3.2 inch, Aspect Ratio 4:3, Approx. 2.36 million dots Tilt-Type(Three Direction), Touch Screen Color LCD Monitor (Approx. 100% Coverage)
Touch Screen Mode
Shooting Mode
Touch AF, Focus Area, OFF
Double Tap ON/OFF Setting, Touch Function ON/OFF Setting
Playback Mode
Swipe, Zoom, Pinch-in / Pinch-out, Double-tap, Drag (ON/OFF Selectable)
Sub LCD monitor
1.80 inch, Aspect Ratio 4:3, 303×230-dot Monochrome LCD Monitor
Rear sub monitor
2.05 inch, Aspect Ratio 4:1, 256×64-dot Monochrome OLED Monitor
Movie recording
File format
MOV (MPEG-4 AVC / H.264, HEVC / H.265, Audio : Linear PCM / Stereo sound 24bit / 48KHz sampling)
Movie compression
All Intra/Long-GOP
* All Intra can be used with following settings.
DCI4K/4K 29.97p/25p/24p/23.98p 400Mbps
Full HD(2048×1080)/Full HD(1920×1080) 59.94p/50p/29.97p/25p/24p/23.98p 200Mbps
File size / Frame rate / Recording time
[DCI4K (4096×2160)] 29.97p / 25p / 24p / 23.98p 400Mbps/200Mbps/100Mbps up to Approx. 60min.
[4K (3840×2160)] 29.97p / 25p / 24p / 23.98p 400Mbps/200Mbps/100Mbps up to Approx. 60min.
[Full HD (2048×1080)] 29.97p / 25p / 24p / 23.98p 200Mbps/100Mbps/50Mbps up to Approx. 80min.
[Full HD (1920×1080)] 29.97p / 25p / 24p / 23.98p 200Mbps/100Mbps/50Mbps up to Approx. 80min.
* For recording movies, use a SD memory card with UHS Speed Class 3 or higher.
* For recording movies in 400Mbps, use a SD memory card with Video Speed Class 60 or higher.
* Recording movies in 400Mbps can be done with DCI4K/4K 29.97p/25p/24p/23.98p.
Film Simulation mode
19 modes (PROVIA/STANDARD, Velvia/VIVID, ASTIA/SOFT, CLASSIC CHROME, PRO Neg. Hi, PRO Neg. Std, CLASSIC Neg.*3, NOSTALGIC Neg.*3, ETERNA/CINEMA, ETERNA BLEACH BYPASS*3, ACROS, ACROS+Ye Filter, ACROS+R Filter, ACROS+G Filter, MONOCHROME, MONOCHROME+Ye Filter, MONOCHROME+R Filter, MONOCHROME+G Filter, SEPIA)
Monochromatic Color
Yes*3
B & W ADJ. (Warm/Cool)
-9 - +9 *When ACROS or Black&White is selected.
Grain Effect
Roughness: STRONG, WEAK, OFF Size: LARGE, SMALL*3
Color Chrome Effect
STRONG, WEAK, OFF
Color chrome Blue*3
STRONG, WEAK, OFF
Smooth Skin Effect
STRONG, WEAK, OFF
Dynamic range setting
AUTO, 100%, 200%, 400%
Photography functions
D range priority, Highlight tone, Shadow tone, Color, Sharpness, Noise reduction, Long exposure NR, Lens Modulation Optimizer, Color space, Pixel mapping, Select custom setting, Edit/Save custom setting, AF-C custom setting, Store AF mode by orientation, AF point display, Pre-AF, AF Illuminator, Face/Eye detection AF, AF+MF, MF assist(Digital Split Image, Digital Microprism, Focus peak highlight), Focus check, Interlock spot AE & focus area, Instant AF setting (AF-S/AF-C), Depth-of-field scale, Release/Focus priority, Touch screen mode, Flicker reduction, Mount adapter setting, 35mm Format Mode, Red eye removal, RGB Histogram, Highlight alert, Electronic level, Preview depth of field, AE lock, AF lock, AF-ON, AWB lock, Multiple exposure
Movie functions
Interframe NR, F-Log/HLG/RAW recording*3, Peripheral light correction, Movie AF mode, 4K movie output, Full HD movie output, HDMI output info display, 4K HDMI standby quality, HDMI rec control, Zebra setting, Zebra level, Audio setting, Time code setting, Tally light, Movie silent control
Playback functions
Switch slot, RAW conversion, Erase, Erase selected frames, Simultaneous delete(Raw Slot1/JPG Slot2), Crop, Resize, Protect, Image rotate, Red eye removal, Voice memo setting, Copy, Photobook assist, Multi-frame playback (with micro thumbnail), Favorites/Rating, RGB histogram, Highlight alert
Wireless transmitter
Standard
IEEE802.11a/b/g/n/ac (standard wireless protocol)
Encryption
WEP/WPA/WPA2 mixed mode
Access mode
Infrastructure
Bluetooth®
Standartds
Bluetooth Ver. 4.2(Bluetooth low energy)
Operating frequency
2402 - 2480MHz(Center frequency)
Wireless function
Geotagging, Image transfer (Individual image/Selected multiple images), View & Obtain Images, instax Printer Print, Pairing registration, Delete pairing registration, Bluetooth ON/OFF setting, Auto image transfer, Smartphone Sync. Setting, Wireless com. frequency setting
Other functions
Exif Print, Date/Time, Time difference, 35 Languages, My menu setting, Sensor cleaning, Battery age, Regulatory, Sound set-up, EVF brightness, EVF color, EVF color adjustment, LCD brightness, LCD color, LCD color adjustment, Image disp, Auto rotate displays, Preview exp./WB in manual mode, Natural live view, Framing guideline, Auto rotate PB, Focus scale units, Dual display setting, Disp. custom setting, Large indicators mode(EVF/LCD), Large indicators disp. setting, Information contrast adj. Sub monitor setting, Rear sub monitor setting, Sub monitor background color, Rear sub monitor brightness, Focus lever setting, Edit/Save Quick menu, Function(Fn) setting, Command dial setting, Shutter AF, Shutter AE, Shoot without lens, Shoot without card, Focus ring, Focus ring operation, AE/AF-Lock mode, AWB-Lock mode, Expo. Comp. button setting, Touch screen setting, Lock, Auto power off, Performance, Shooting stand by mode, Auto power save, Frame No., Save org image, Edit file name, Card slot setting, Select slot, Select Folder and Create Folder, Copyright Info
Terminal
Digital interface
USB Type-C(USB3.2 Gen1x1)
HDMI output
HDMI Micro connector (Type D)
Others
ø3.5mm, stereo mini connector (Microphone)
ø3.5mm, stereo mini connector (Headphone)
ø2.5mm, Remote Release Connector
DC IN 15V Connecter *Compatible with AC-15V (Optional) Only
Hot shoe
Synchronized terninal
Power supply
NP-T125 (x2) Li-ion battery (included)
Battery life for still images*6
Approx. 800 frames When GF63mmF2.8 R WR is set. (2 batterys installed, Auto power save ON)
Actual battery life of movie capture*6
[4K] Approx. 100min. [Full HD] Approx. 150min. *Face detection is set to OFF
Continuance battery life of movie capture*6
[4K] Approx. 170min. [Full HD] Approx. 240min. *Face detection is set to OFF
USB power supply
Support USB PD(Power Delivery) power source to supply or rapidly recharge battery (USB PD Rev2.0 ver1.3)
Dimensions
Including EVF
156.2mm (W) × 163.6mm (H) × 102.9mm (D) / 6.15in. (W) × 6.44in. (H) × 4.05in. (D)
(Minimum Depth : 48.9mm / 1.93in.)
Excluding EVF
156.2mm (W) × 144.0mm (H) × 75.1mm (D) / 6.15in. (W) × 5.67in. (H) × 2.96in. (D)
(Minimum Depth : 48.9mm / 1.93in.)
Weight
Approx. 1,400g / 49.4oz. (including EVF, battery x2 and memory card)
Approx. 1,320g / 46.6oz. (including battery x2 and memory card)
Approx. 1,155g / 40.7oz. (excluding accessories, battery and memory card)
Operating Temperature
-10°C - 40°C (+14°F - +104°F)
Operating Humidity
10% - 80% (no condensation)
Starting up period
Approx. 0.4sec. *Fujifilm Research
Accessories included
Li-ion batteries NP-T125 (x2)
Battery charger BC-T125
Plug adapter
Interchangeable electronic viewfinder EVF-GFX2
Body cap
Metal strap clips (x2)
Clip attaching tool
Protective covers (x2)
Shoulder strap
Cable protector
Hot shoe cover (Body/EVF)
Connector cover (EVF)
Sync terminal cover
Reviews
GFX100 combines decades of experience, knowledge, and research into a mirrorless large format camera that redefines the boundaries and limitations of how photographers and filmmakers creatively express themselves.
4:2:0 10-BIT
INTERNAL RECORDING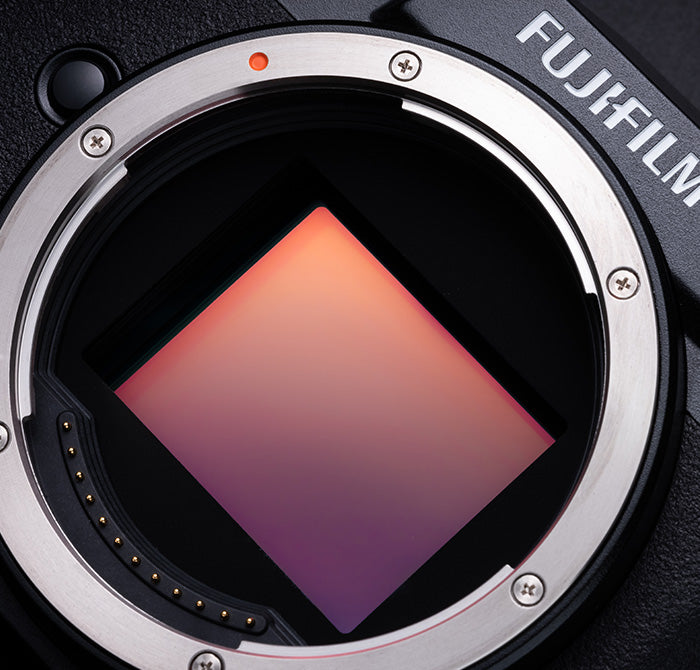 Sensor Size 43.8mmx 32.9mm
The GFX Series' use of 55mm diagonal length large format sensor (43.8 x 32.9mm) has paved the way for ultra-high image resolution. The GFX100 delivers smooth gradation and image sharpness with the high-resolution sensor. This is made possible thanks to Fujifilm's expertise in medium format which has been gained since the days of film cameras. Experience the astonishing photographic potential possible with the 100MP+ sensor.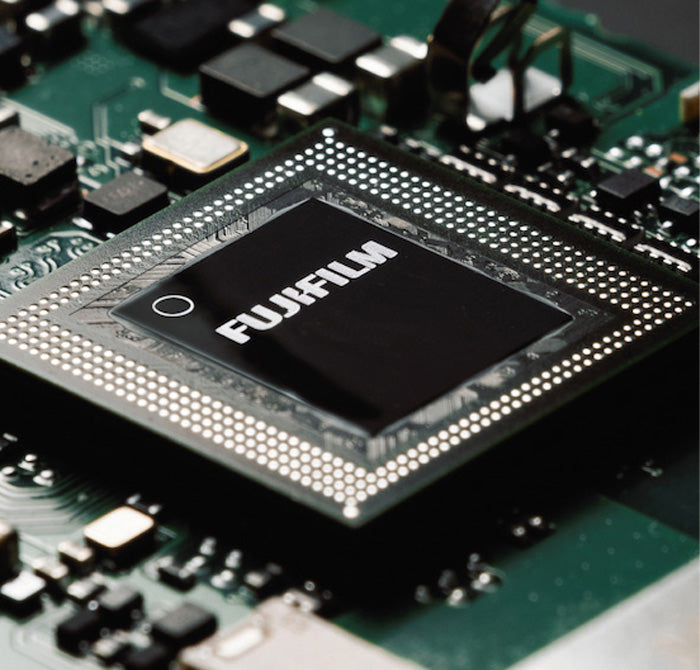 The GFX100 uses the X-Processor 4, Fujifilm's latest image processing engine to quickly optimise the data from the high-resolution image sensor. Despite the massive amount of data involved, the processor handles it at a speed. You can also apply the Film Simulation modes to 100MP+ image data to achieve Fujifilm's unique styles of colour and tone reproduction.
Beno Saradzic | GFX100
A Legacy
FUJIFILM'S COLOUR SCIENCE 
Fujifilm's legacy in colour science has helped create one of the most widely-acclaimed digital colour processing engines in the world. Benefiting from over 85 years of research and development in colour imaging. As a manufacturer of cameras and photographic films for many years, Fujifilm has developed 19 Film Simulation modes to digitally replicate the look of film. The GFX100 allows users reproduce these colours and tones, despite its large image resolution, adding an artistic flair to images with exceptional quality.
Image Format, Size & Aspect
The GFX100 allows users to capture images in various formats and image qualities. This includes uncompressed / lossless compressed RAW and JPEG formats of varying image sizes, aspect ratios and compression ratios. The in camera RAW processing gives the option of saving 8bit or 10bit colour depth images as 8bit or 16bit TIFF files. When using a 35mm format lens via a mount adapter, the camera can record images in a 36.0mmx24.0mm frame at the centre (60.8M) as JPEG or TIFF (in camera RAW processing) formats.
Jan Gonzales | GFX100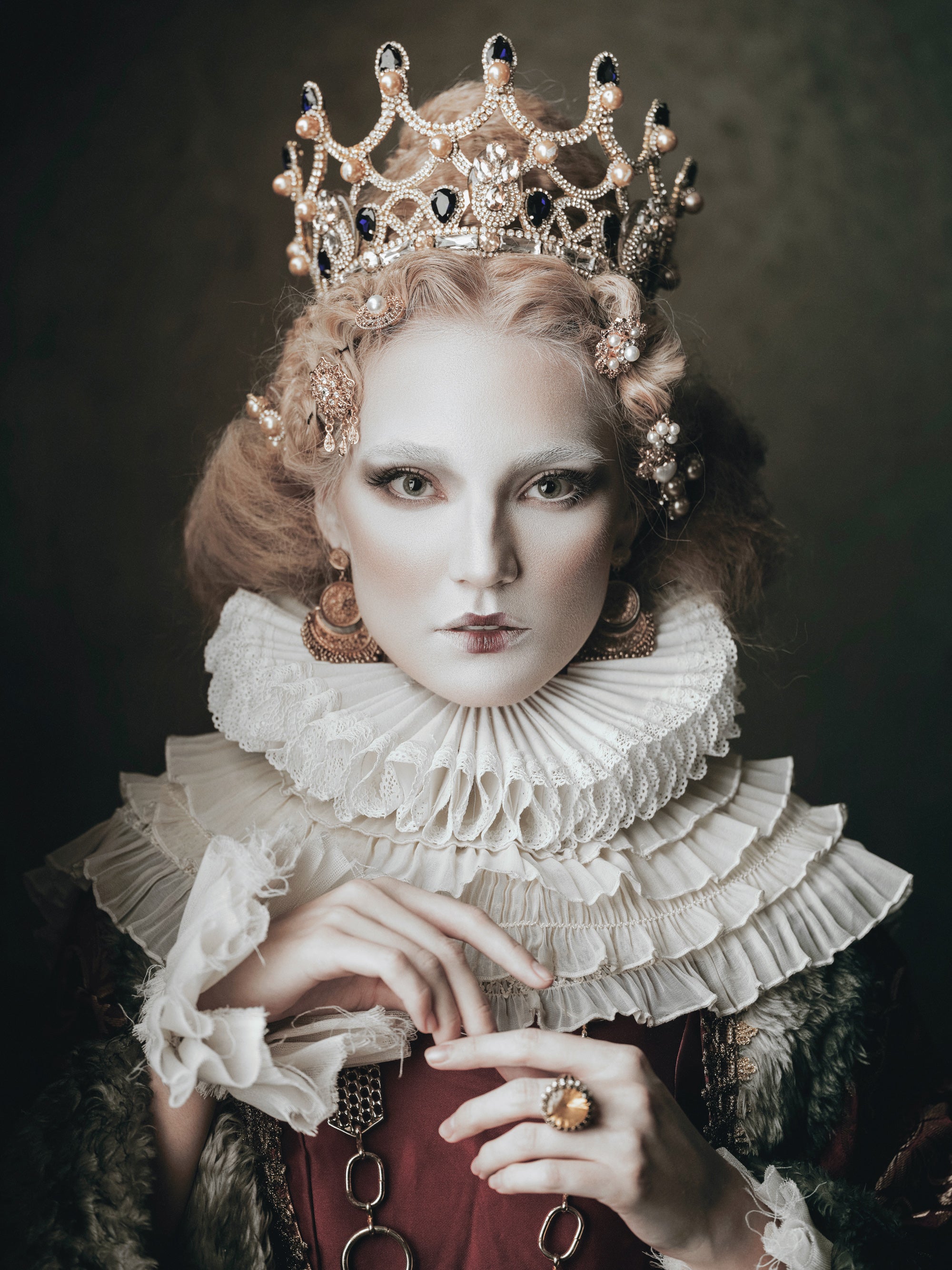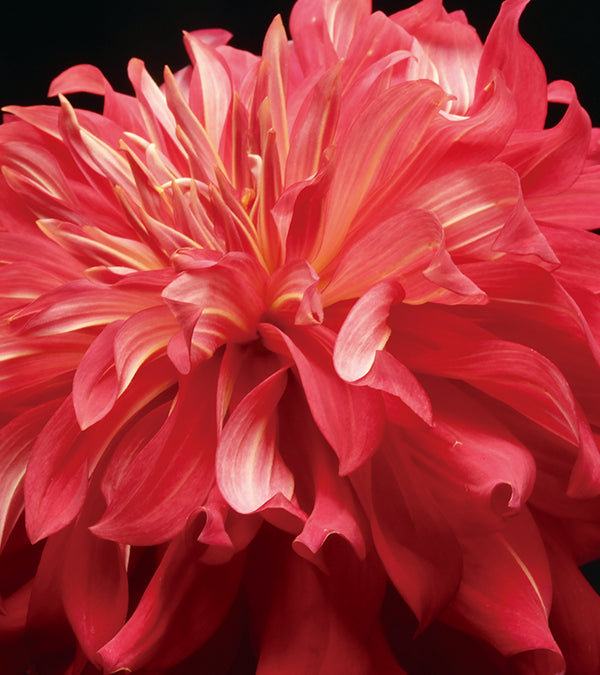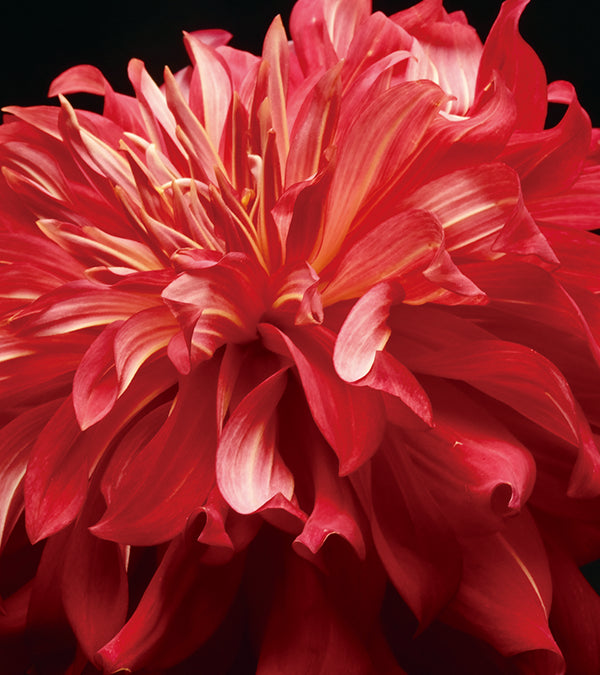 The GFX100 offers additional photographic effects including the "Grain Effect" for replicating the graininess of analogue photos, the "Colour Chrome Effect" for adding deeper tonal gradation to a subject matter with highly saturated colours, and the "Smooth Skin Effect," a new function developed for the GFX100 for smoothing the skin tones for use in portrait photography.
You can choose the white balance setting from Auto, Custom, Colour Temperature and Preset. The white balance can be fine-tuned in the WB Shift feature with RB colour coordinates. In the Custom mode, which measures the ambient light to determine white balance, you can also adjust size and location settings and register three presets.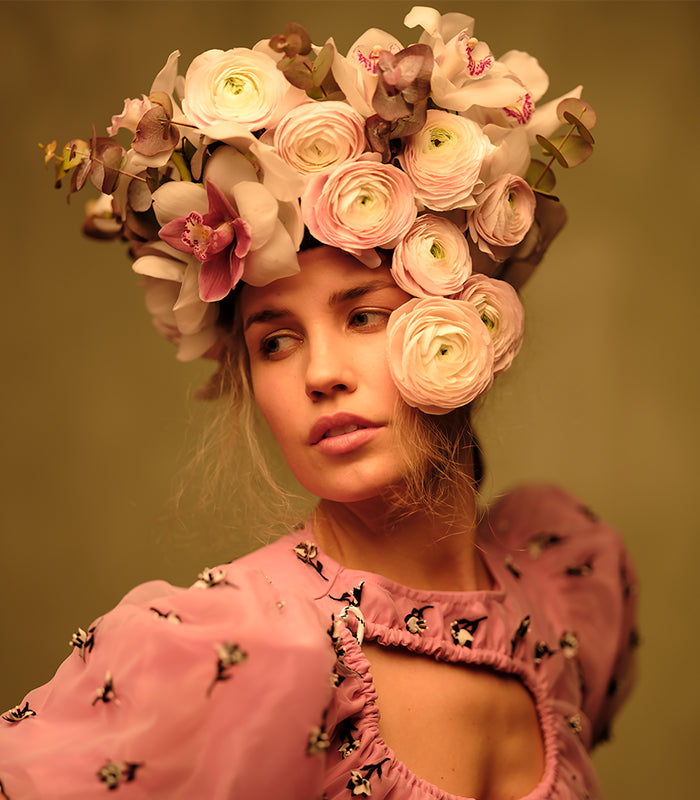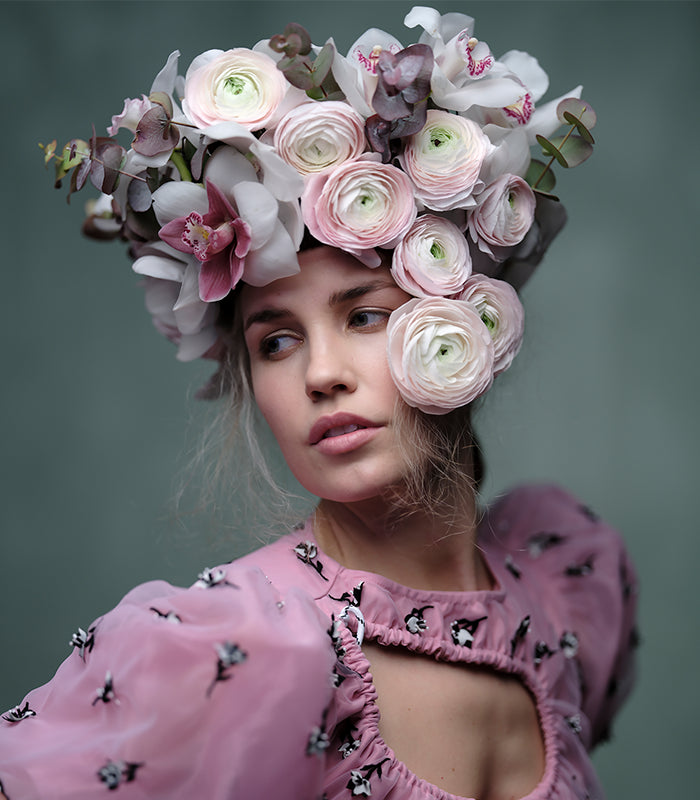 Fujifilm's Colour Science
As a manufacturer of cameras and photographic films for many years, Fujifilm has developed 19 Film Simulation modes to digitally replicate the look of film. The GFX100 allows users reproduce these colours and tones, despite its large image resolution, adding an artistic flair to images with exceptional quality.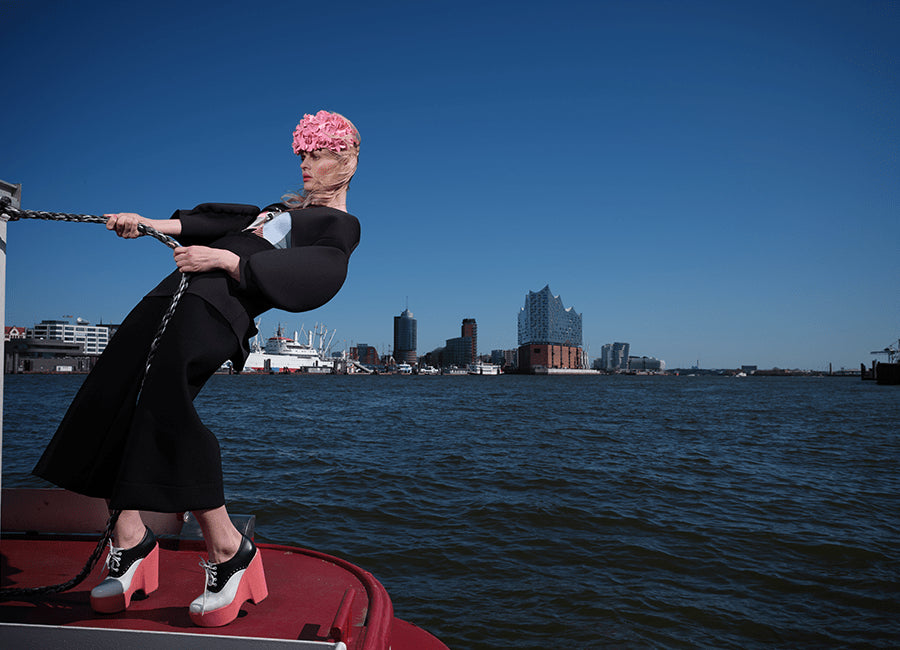 Based on FUJICHROME PROVIA, a reversal film designed for professional use, this Film Simulation mode caters for all subject types, offering a relatively neutral colour reproduction.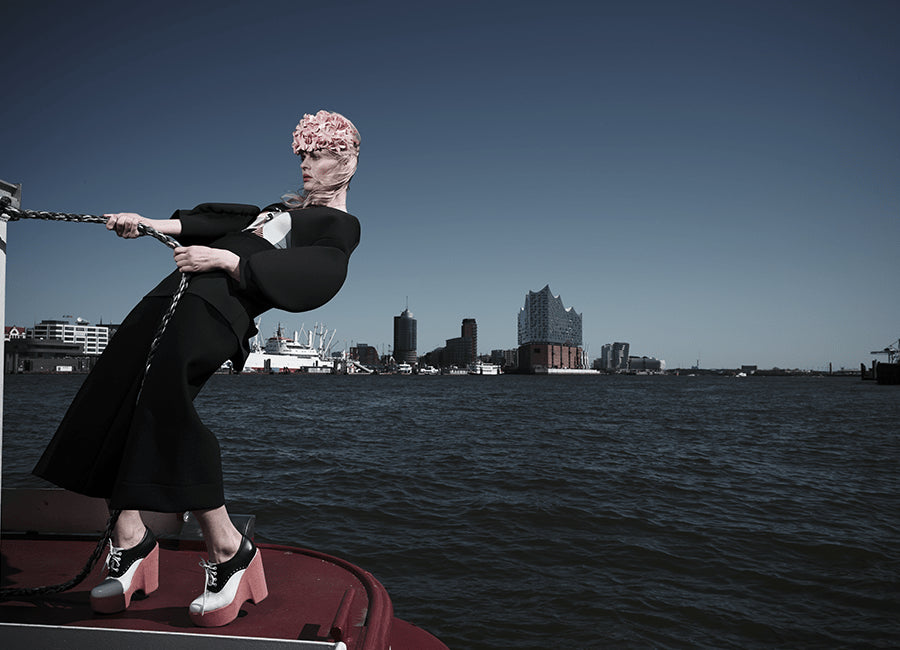 This Film Simulation mode applies a Bleach Bypass effect to the ETERNA/CINEMA mode. This creates a high-contrast and low-saturation look which gives a touch of profoundness, loved by many filmmakers, which is perfect for a more dramatic edit.
Based on ACROS, a monochrome film renowned for its super fine grain, this Film Simulation mode delivers rich shadow details and excellent sharpness, while still being able to add grain at high ISOs to produce the stunning textural feel of monochrome films.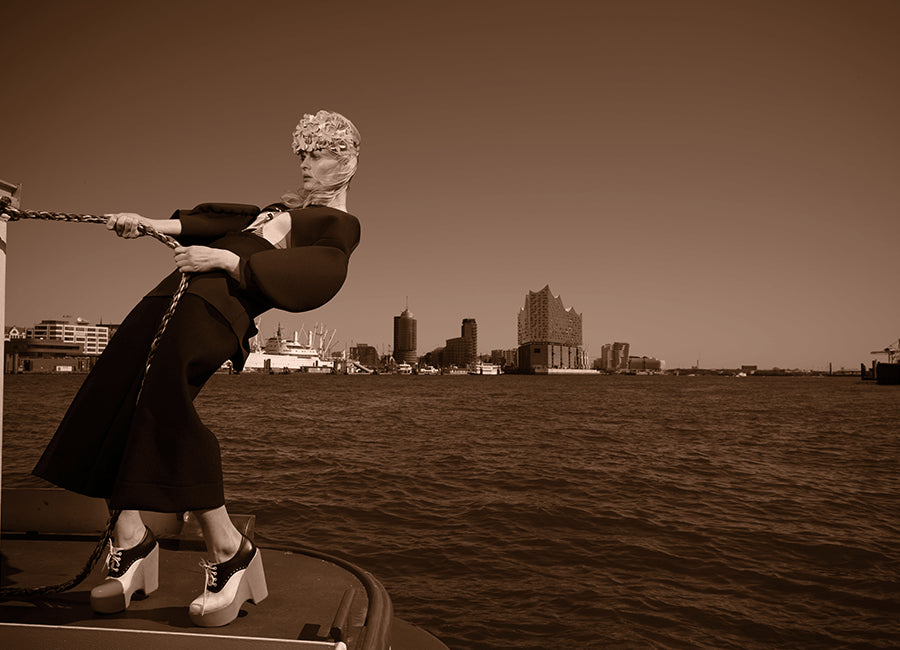 This mode adds a warm tone across the frame for a vintage look. When applied to a retro subject, it creates a fittingly nostalgic finish.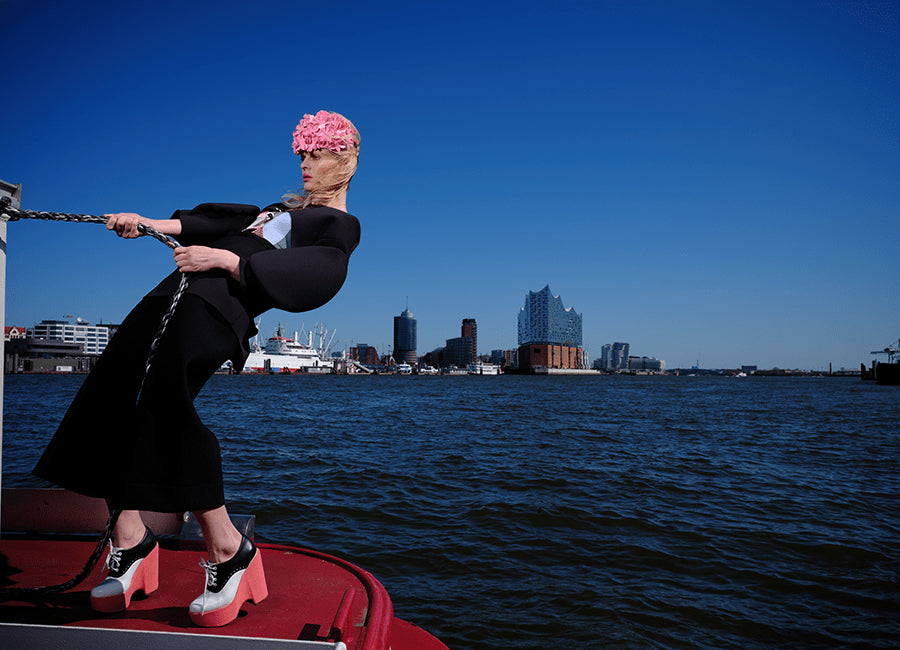 Based on FUJICHROME Velvia, an ultra vivid reversal film designed for professional use, this Film Simulation mode provides richer and high-contrast colours than the standard "PROVIA/STANDARD," normally used by landscape photographers.
The GFX focal plane shutter is specifically designed for 55mm diagonal length large format mirrorless digital cameras. With a durability performance over 150,000 shutter actuations 2, it combines an electronic front curtain shutter with an exceptionally quiet mechanical shutter which has a maximum speed of 1/4000sec.
The shutter system has been redesigned for the GFX100 to support the new large format CMOS sensor with continuous shooting of up to 5.0fps. You can select from three types of shutters, including an electronic shutter, according to your shooting conditions.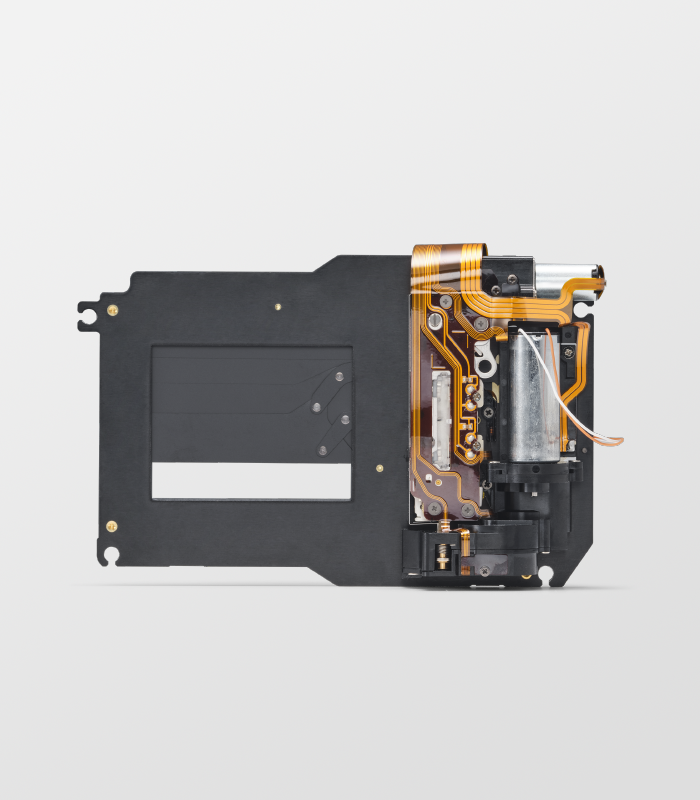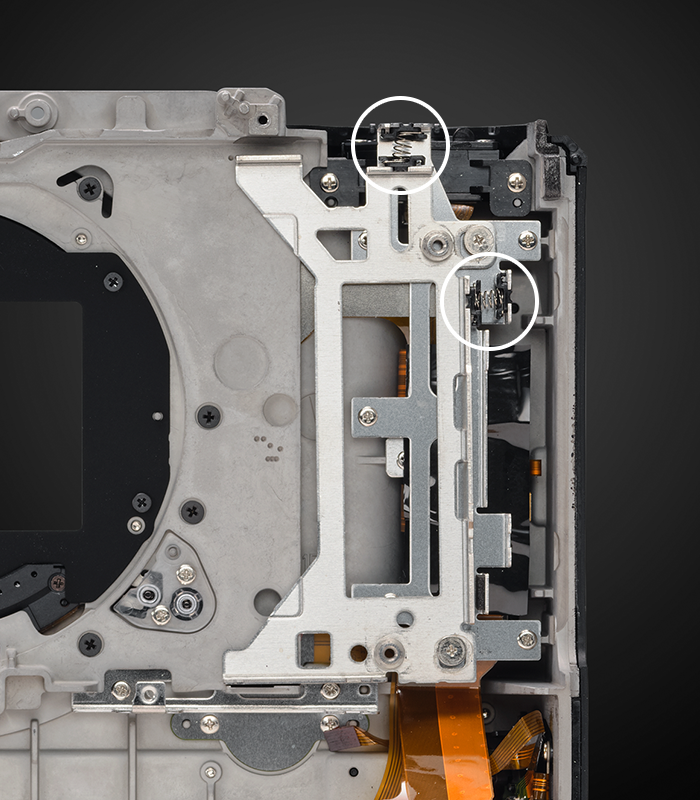 The GFX100's shutter has a shock absorption mechanism ideal for landscape photography, studio shooting and commercial photography, all of which are unforgiving to even the slightest of camera shakes. The shutter unit is suspended at the top, bottom, right and left and is able to absorb subtle shakes caused when the mechanical shutter is used. It also enables quicker shutter response, which is useful in a variety of shooting situations.
The GFX100 is a first mirrorless digital camera equipped with an in-body image stabilisation (IBIS) mechanism for a large format sensor in GFX series. It provides precision control for the high-definition images produced by the camera's large format sensor, which is approx. 1.7 times the size of a 35mm format sensor.
This feature revolutionises the large format camera system, unleashing its advanced performance with greater flexibility in a wider variety of shooting conditions.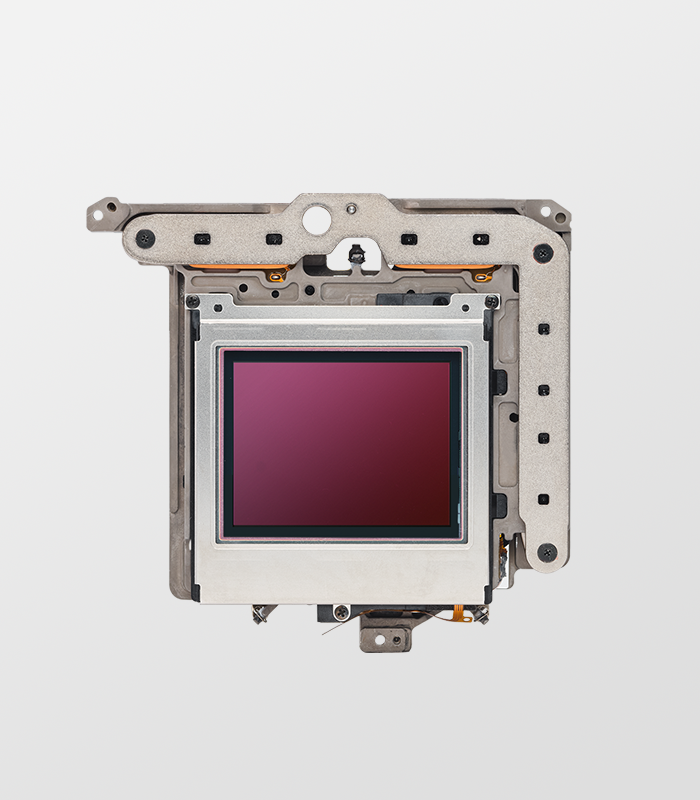 Jan Gonzales | GFX100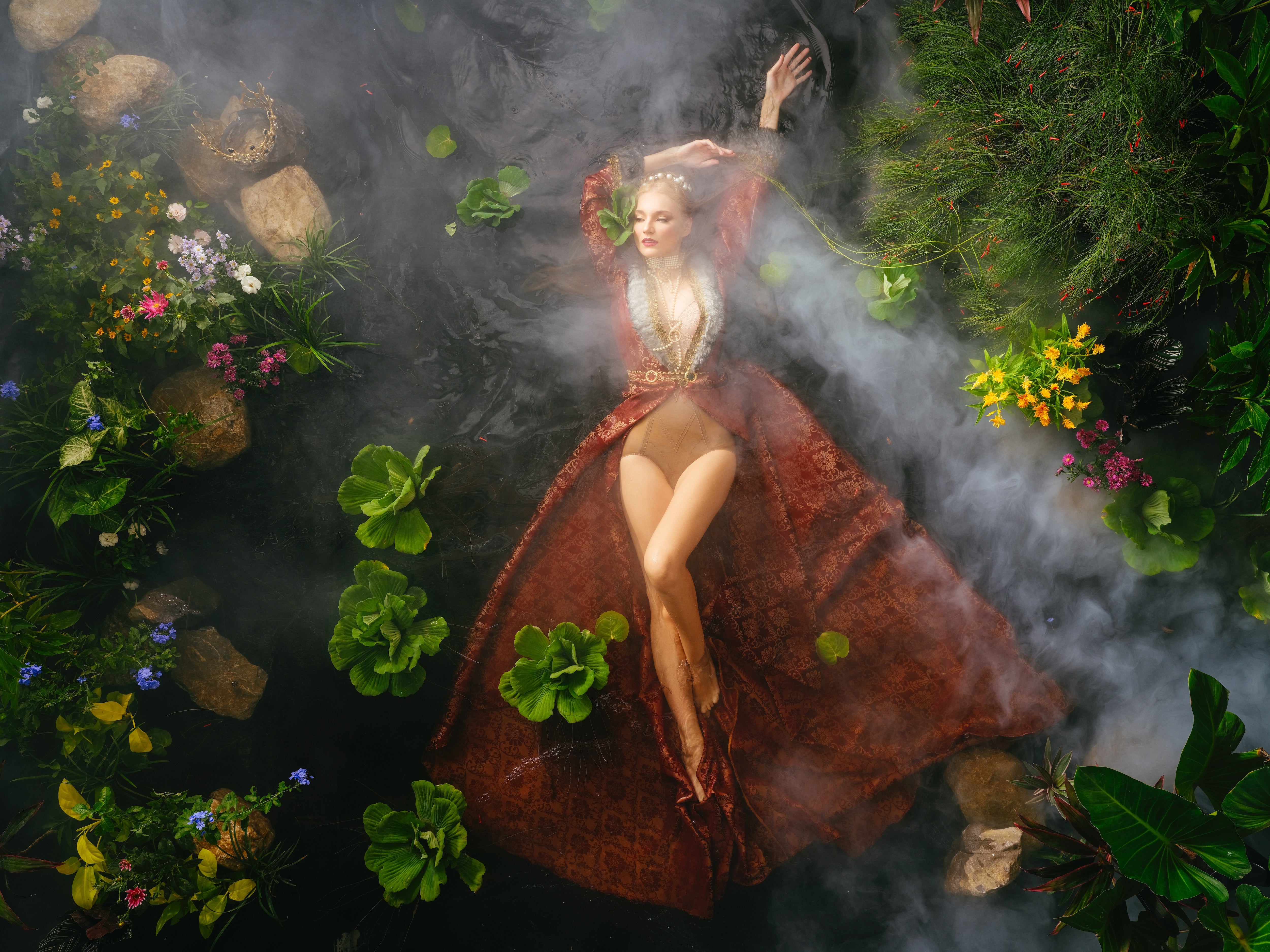 GFX100 is an elegant blend of engineering and design. Everything from the shape of its lightweight magnesium body, to the look and feel of its buttons and dials have been carefully selected to provide you with a seamless experience in using it to create images. Optimised for a variety of applications and packed with state-of-the art technology, GFX100 is designed to provide you with the best incredible image quality possible, regardless of the situation.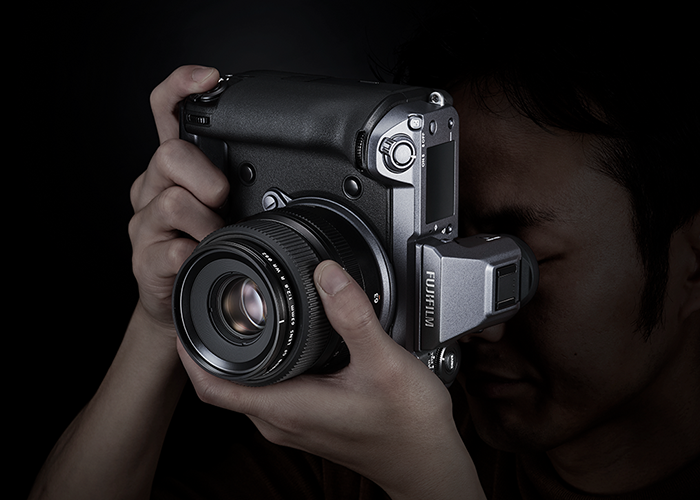 The GFX100 camera body has a built-in vertical grip, it is the first Fujifilm camera to have this integrated design. This allows the camera to be thinner and lighter than before while still housing a large sensor, shutter mechanism, IBIS and two batteries. This balanced design of the camera allows the user to instantly switch from landscape to portrait orientation.

The in-body image stabilisation (IBIS) and the shutter's shock-absorbing structure are complemented by the grip design, which is shaped to provide added stability for handheld shooting in various conditions. It allows you to hold the camera firm and there is a better balance even when a large lens is mounted so that you can focus on the composition of your shake-free images.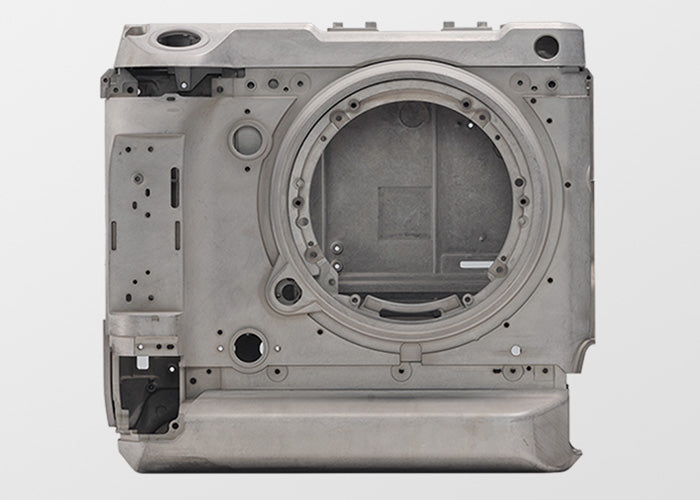 The camera body is made of magnesium alloy, making it lightweight and very robust. The inner frame directly couples the sensor and IBIS unit with lens and lens mount to provide complete rigidity from the lens to the sensor. The engagement area between the front and rear panels has been maximised to achieve ultimate durability against external force.
The camera body is weather-sealed at 95 points (including the electronic viewfinder) helping it resist extreme conditions of dust, moisture and low temperatures. This means that the camera can comfortably handle a wide variety of shooting situations, be it shooting stills or video. This means the GFX100 is perfectly suited to be used in a studio but also outdoors in harsher environments.
Compared to traditional large format digital systems, GFX100 raises the bar in auto-focus performance by utilising AF phase detection pixels across most of the sensor to help photographers obtain focus wherever they choose to position their subjects in the frame. At approximately 100% coverage, increased auto-focus performance with speed and accuracy is now a complete reality for photographers needing optimum performance in subject tracking, face/ eye detection and low-contrast environments.
Using the new sensor in conjunction with the X-Processor 4, gives an advanced level of face-tracking performance. The photographer has the ability to identify and capture even easier than before, difficult subjects like a person inside profile. In the Eye AF mode, you can even specify which of the subject's eyes you want the camera to prioritise. This is particularly useful in portraiture, which commands focusing accuracy with a very shallow depth of field. The touchscreen panel or Focus Lever can be used to select which of a crowd of faces detected you want the camera to track, focus and adjust exposure to.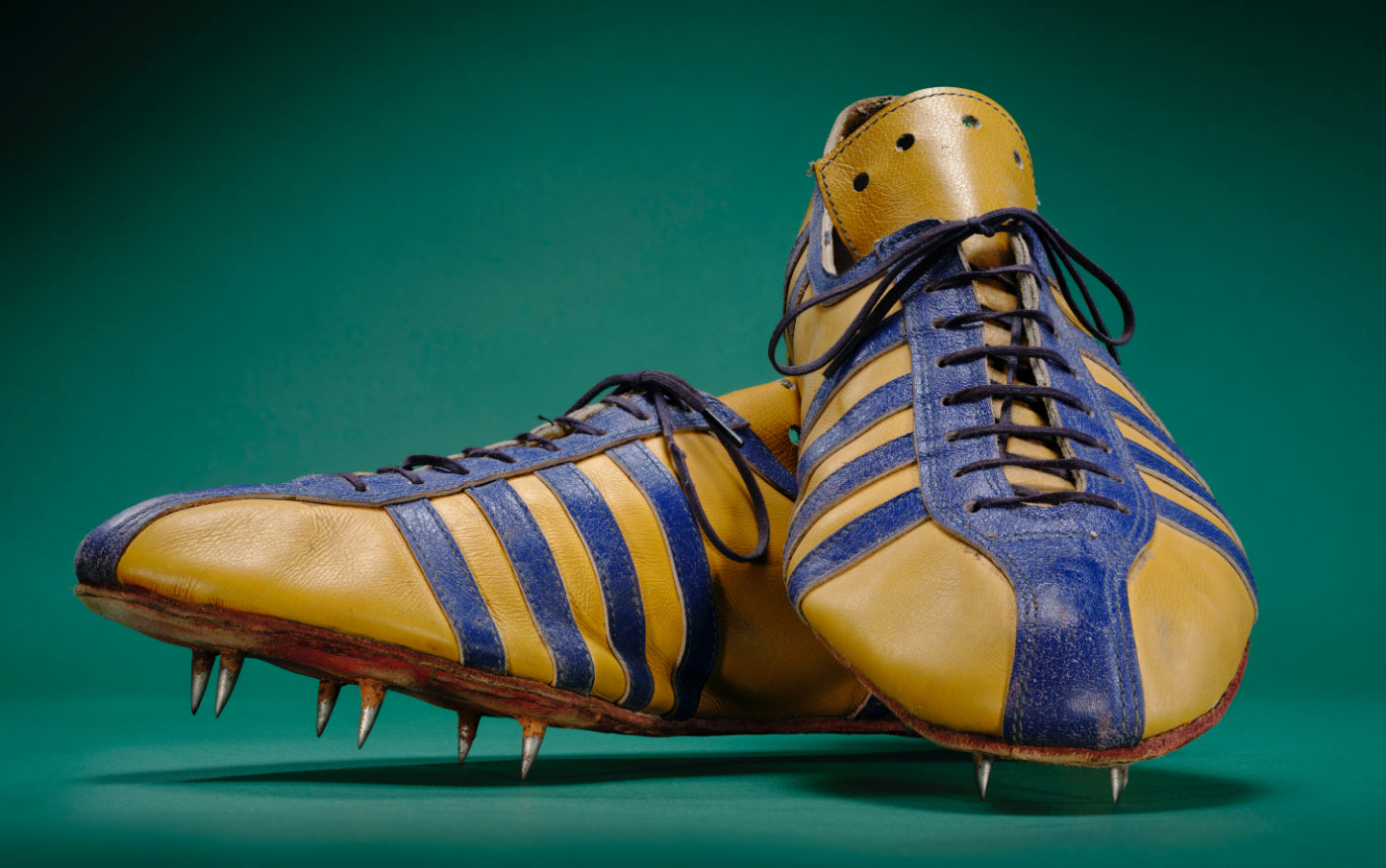 Focus bracketing – followed by some stacking and blending in post-production – can give you superb results, with everything in focus. With the Auto mode added on Firmware Ver.2.00, you only need to specify the starting and ending points and shooting interval, and the camera would automatically determine the number of frames and steps required.
The GFX 100 will deliver fast and highly-accurate phase-detection AF even in low-light conditions at -5EV 3.
1. Based on CIPA standard
2. According to Fujifilm internal testing
3. With Firmware Version 2.00 or later
4. Available at 4K/29.97P, 25P, 24P or 23.98P.Requires an SD card with the video speed class of V60 or above to record at the bit rate of 400Mbps.
5. Available at 4K/29.97P, 25P, 24P, 23.98P, and FHD/59.94P, 50P, 29.97P, 25P, 24P, 23.98P when H.265/HEVC is selected. Not compatible with H.264.